SAVE LIVES. ALLEVIATE SUFFERING.


MAINTAIN HUMAN DIGNITY.

When drought hits and famine devastates communities, when injustice and corruption exploit people living in poverty, when a hurricane tears through and shatters everything, when people are displaced and lose their homes, when violence destroys livelihoods and inflicts suffering…people need hope.

We come alongside vulnerable people in crisis and calamities to meet their immediate needs, alleviate their suffering and minimize threats.
Life With & Without
The moments following a disaster is critical. For some it means life or death. Providing relief in the chaos and deep despair gives hope.
Food Aid
Without
Individuals struggle to find nourishment, as well as food. Health and safety is affected because of the lack of proper food handling and storage.
With
Individuals receive much-needed nourishment, providing them energy to face the uncertainties of life.
Survival kits
Without
Affects survival rates as an individual is exposed to the harsh elements caused by disaster.
With
An emergency temporary shelter protects a person by sheltering from precipitation and chilling wind effects, insulating their body from a damp, cold ground and improving morale by providing a place of comfort and safety. It can also provide critical supplies such as medicine, warmth, food and water.
Hygiene supplies
Without
The risk for injury and infection during and after a natural disaster or crisis is high, resulting in an increased risk for infection, disease and sickness.
With
Helps prevent the spread of illness and disease.
Medical care
Without
Different disasters require different medical assistance.
Earthquakes, for example, typically cause various blunt-trauma and orthopedic injuries. Floods tend to cause water-borne diseases, skin infections, acute respiratory infections, dysentery, cholera, and amoeba, and diseases related to close living quarters of displaced communities.
With
Lifesaving, especially for the acute medical needs within the first 72 hours.
Counseling services
Without
When a person endures a natural disaster and/or crisis, they may face a lifetime of diminished hope as their goals and ambitions may have been damaged or deeply affected, resulting in a significant impact in their morale and overall wellbeing.
With
Maintains their aspirations and invests in an individual's mental and emotional health.
Give the gift of basic necessities, support
and hope.
Disaster Relief & Preparedness
Relief of immediate suffering saves lives, but it's not enough. Helping to meet urgent needs without working to restore stability, and break the chains of oppression and injustice by addressing root causes, is a band-aid — not a solution.
Our heart is to see people and communities thriving and flourishing in every area of their life. We work beyond relief to develop communities and restore hope, dignity, and life to people affected by crisis. Relief saves lives — development restores dignity and hope.
The following are 5 components to our response.
Food Aid

Hygiene Supplies

Medical Care

Counselling Services

Spiritual Support
In times of unexpected crises, we provide relief, aid and spiritual support to those who are suffering or in distress. Long after these crises stop making the headlines, we partner with local churches and like-minded field partners to provide ongoing support to communities.
DART
(Disaster Assistance and Response Team)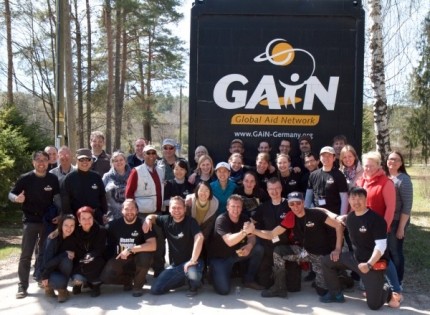 If you've watched from a distance…
If you've watched from a distance as earthquakes, tsunamis, famines, and violent conflict have devastated communities and nations and desperately wanted to jump in and help but didn't know how to respond…DART was designed with you in mind.
DART stands for 'Disaster Assistance and Response Team'. DART is an initiative of GAiN Worldwide that was developed in 2012 to enhance and complement our current work around the world to meet the needs of people affected by emergencies. It is intended to provide efficient, effective, professional-quality assistance and support.
The DART team provides assistance in the form of food and clothing distribution, shelter provision, medical advice and trauma counseling, as well as initiating long-term reconstruction and development projects.
DART is for you if you are…
Fluent in English (other language ability a plus)
Able to work under pressure
In good physical, emotional and psychological health
Able to work with others in a multicultural team setting
A team player who is willing to fulfill their roles despite challenges
Flexible schedules that will allow for deployment with short notice
Able to be deployed for a minimum of 2 weeks to 3 months
This 8 day training will equip you to serve on the front lines of an emergency in a role suited to your strengths:
Team Leader
Communication/PR
Finances/Accounting
Aid Distribution
Medical Care
IT
Staff Coordination
Spiritual Guidance
Logistics Coordination
Construction/Engineering Coordination
Water Supply Coordination
For upcoming DART training and trips, click here.
If you are interested in applying for the next DART training and/or have questions, click on the button below.
Current Responses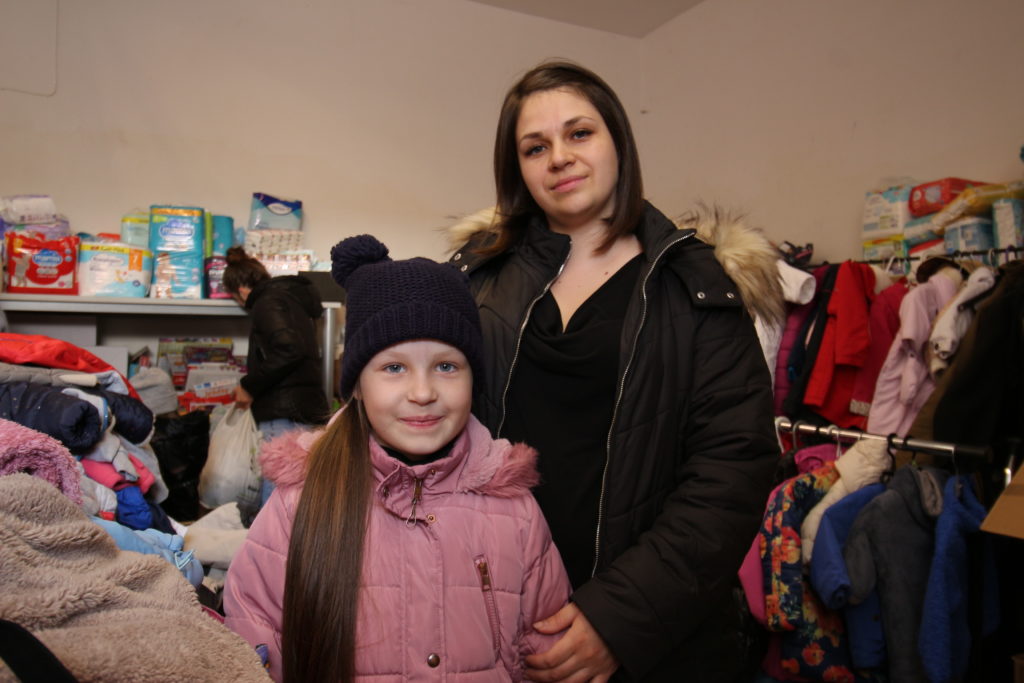 Ukraine Refugee Relief
Through our offices in Germany and the Netherlands, we continue to pack and procuring essential items such as food, medicines, tents, sleeping bags and blankets to ship to their local frontline partners. These much-needed items will be provided to refugees arriving in Poland, Hungary, Romania, Latvia and the Republic of Moldova and Ukraine.
Those displaced are desperately in need of hope, peace, provision and protection. Since it is an ongoing war, the need for aid is critical. So far, our global network has sent over 220 shipments (2,844 tones of relief goods) via trucks to over 500,000 people.
Will you join us as we continue to provide emergency relief to Ukrainian refugees?
GLOBAL INTERACTIVE MAP
Here is the visual footprint of our Disaster Relief and Preparedness projects.
Past Disaster Responses
2015

2014

2013

2011

2002

1998

Nicaragua/Honduras (Hurricane)

Stories
Read about the impact you've had in revealing hope and restoring life to those living in crisis.
When earthquakes, floods and other emergencies strike, individuals are often left with nothing.
Are you impacted by such devastating news and want to help in a practical, tangible way? If you can't participate in DART, you can still reveal hope and restore life from your home.
Within the first few days, immediate supplies such as clean water, shelter, food, and medicine are life saving. You can help ensure that aid is supplied as quickly as possible, when needed.