A Global

Crisis

Water is essential to life. It's a basic human necessity. Yet, almost 1 in 9 people on the planet right now still don't have access to safe water.

844 million people are currently forced to use dirty, bacteria-infested water that makes them sick and robs them of their time, dignity, health, right to education, and the opportunity to live an abundant life. More than 840,000 are estimated to die each year from diarrhea as a result of unsafe drinking-water, sanitation and hygiene. For many children, it's a death sentence.
Imagine…
being a mother in a remote village where there is no access to clean water sources anywhere. All you have is a dirty stagnant stream a few hours away, being shared by livestock to cook, drink and use for your daily activities. You have no other option but to go with your eldest daughter every morning, along with a 40lbs yellow jerry can, to fetch just enough water for your family each day.
Instead of being in school, your daughter walks for hours in the blistering sun, at great risk to her safety, carrying a water jug that weighs almost as much as she does. The worst part is that the water she brings home is dirty and contaminated, with all kinds of bugs that constantly make you and your family sick.
Where you come from, children in your village die every month from waterborne illnesses. Your local witch doctor promises to heal you but nothing is happening.
You feel hopeless with this injustice and witness those around you engaging in destructive behaviours. This physical, social and spiritual brokenness makes you long for hope and a better future.
Because you are spending time collecting water and battling illness, you are unable to generate income to support your family.
This isn't your story. This is the story of millions of women and children (especially young girls) around the world. Can you imagine this as your daily reality?
Help us bring justice to this reality.

Life with & Without Water
The transformation is truly holistic when a community gains access to safe water for the first time. For many villages, this access marks a new beginning, provides hope for the future and serves as a major milestone in their shared story.
Time
Without
Women and girls around the world spend 200 million hours every day collecting water.
With
Women are now able to care for their families, work, or even start a business. Young girls can attend school and play with other children.
Safety
Without
Women and girls exposed to dangers and vulnerable to exploitation while traveling long distances to fetch water.
With
Stay close to home and no longer vulnerable to being exploited.
Education
Without
1 in 3 schools lacks access to basic water and sanitation. For children getting water or being sick from drinking dirty water, theirs school attendance is significantly affected.
With
More kids able to attend school with less absences due to illness.
Health
Without
Every two minutes a child dies from a water-related disease. Each day, nearly 1,000 children die due to preventable water and sanitation-related diarrheal diseases. More than two million people die every year from diarrhoeal diseases. Poor hygiene and unsafe water are responsible for nearly 90 per cent of these deaths and mostly affect children.
With
Dramatic reduction in sickness.
Nutrition
Without
Frequent diarrhea causes children to not properly absorb nutrients from food, leading to chronic malnutrition.
With
Healthier children are able to grow strong and vibrant.
Economy
Without
Lost economic opportunities from time spent collecting water and battling illness instead of generating income.
With
When water comes from improved and more accessible sources, people spend less time and effort physically collecting it, meaning they can be productive in other ways such as income-generating activities.
Hope
Without
Villagers remain broken in their relationships and with issues of the heart.
With
Villagers understand God's unconditional love for them.
Give the gift of time, safety, health, education, freedom, and life.
Hopeful Solutions
This is a global crisis that affects all of us.
In fact, "Ensure availability and sustainable management of water and sanitation for all" is the Sustainable Development Goal 6 established by the United Nations.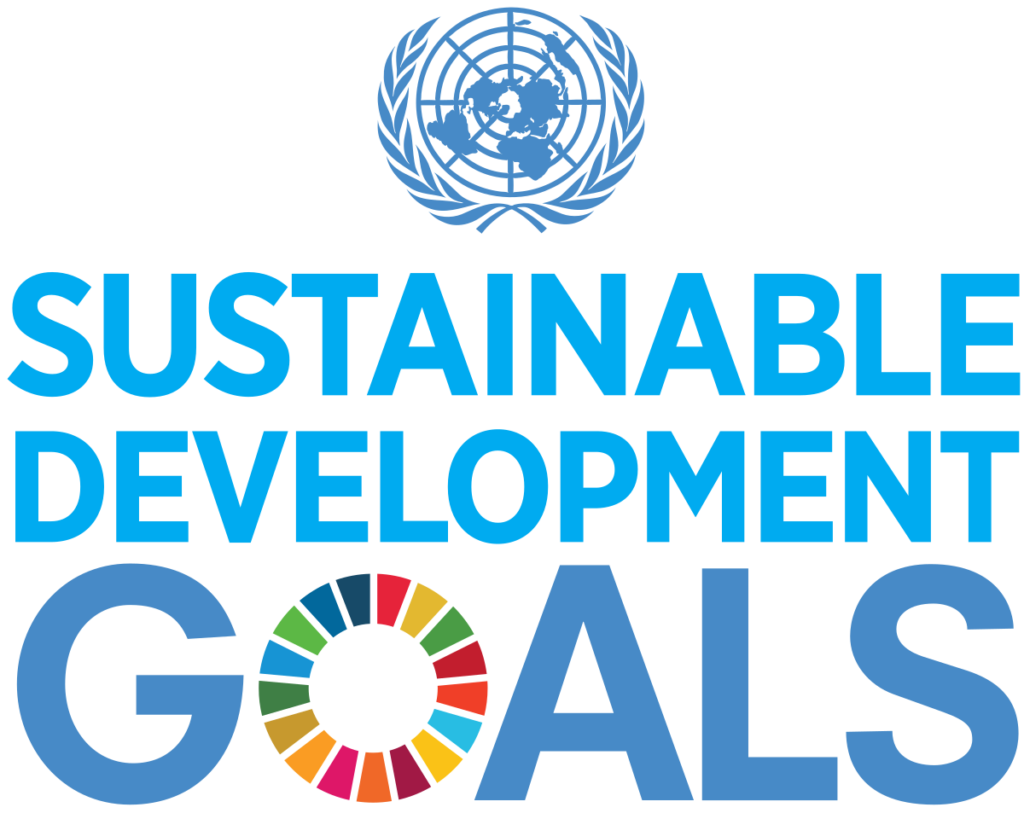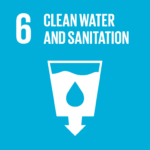 It's a matter of having the resources to access it and responsibly manage it. There are sustainable, cost-effective solutions to the water crisis and we have the expertise, 15+ year history and vision to bring it to millions more people, but we can't do it without your help.
Since the beginning, generous partners from all over the world have
Provided

3,044
deep-capped water wells

Provided

3,044,000
people with access to safe water




Trained

242,300
people in hygiene and sanitation practices




Trained

35,707
people in community health training

Helped

165,800
people decided to follow Jesus

Helped

39,778
people learn the basics of their new faith

Planted

1,028
new churches

---
For $10.75, you can give a person
access to clean water and the Living Water.
GLOBAL INTERACTIVE MAP
Since we have GPS coordinates for each water well, here is a visual footprint of the clean water access points.
Each water point represents more than just a water well. Our desire is to every area in a person's life impacted, which means we have several other activities that take place in the community. Here is a summary of those activities in the current countries we are working in.
Benin
---
1,976 water wells
1,976,000 people with clean water
12,488 people participated in the Water Committee Training
148,939 people attended Hygiene & Sanitation Training
30,586 people attended Gender Sensitivity Training
119 simple church structures built
Through the local church,
465,067+10,488 heard about the love of God
605 new churches planted
Tanzania
---
725 water wells
725,000 people with clean water
2,367 people participated in the Water Committee Training
34,156 people attended Hygiene & Sanitation Training
26,049 people attended Gender Sensitivity Training
16 simple church structures built
Through the local church,
354,269+12,801 heard about the love of God
272 new churches planted
Togo
---
518 water wells
518,000 people with clean water
2,961 people participated in the Water Committee Training
59,034 people attended Hygiene & Sanitation Training
11,362 people attended Gender Sensitivity Training
29 simple church structures built
Through the local church,
157,184+1,597 heard about the love of God
135 new churches planted
---
Water
A Bridge to Community Development
Water is a foundation for human development. Starting with safe water paves the way for holistic sustainable community development.
Here's the approach of our integrated WASH (Water, Sanitation and Hygiene) program.
Water Committee Training
In every village that a well is drilled, a Water Committee is elected from members of the village. This committee is responsible for the long-term care of the water source and collaborates with other teams trained by GAiN to bring continued development to the community.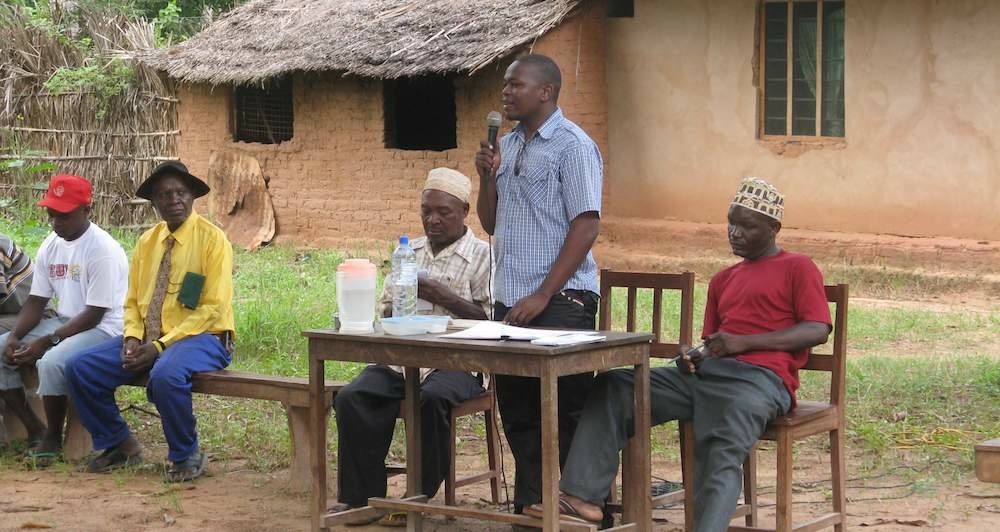 The Water Committee's presence and training allows the community to take ownership and responsibility for the well, and to become independent of GAiN's assistance. This allows GAiN to move on to aid and train more villages, and also ensures that the well will become a sustainable resource for the next generation. 
The committee is composed of a minimum of six people, and at least 50% of positions must be held by women. GAiN's equal opportunity policy opens doors for women to other leadership opportunities within their villages, and builds upon the Gender Sensitivity training that we provide.
Hygiene & Sanitation Training
One third of the world's population does not have access to adequate sanitation, and approximately 80% of illnesses are linked to poor water and sanitation conditions in developing countries. By training those who receive water wells in simple hygiene practices, such as proper handwashing or waste disposal, we can drastically reduce these statistics and begin healthier cultural norms in future generations.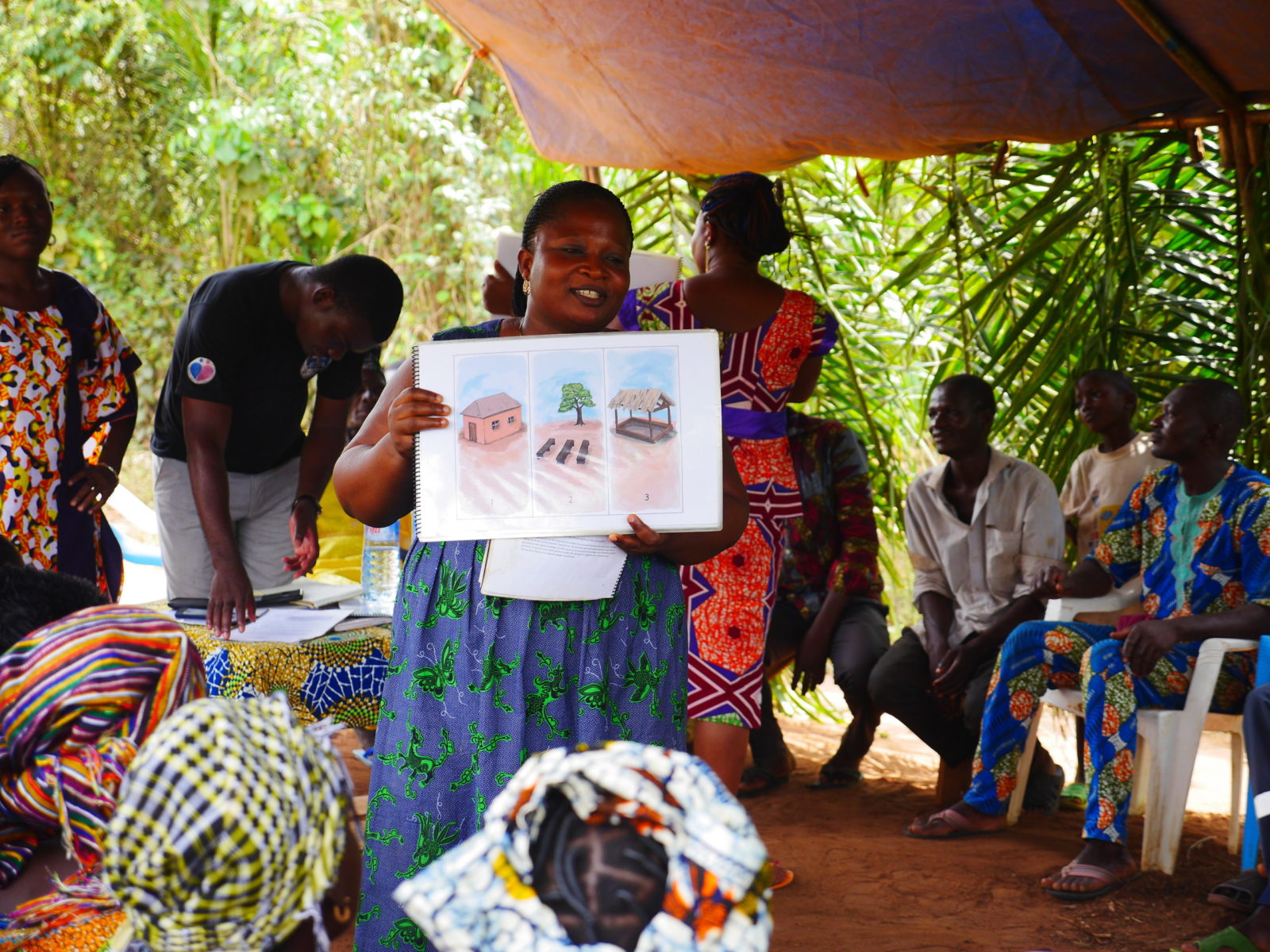 The training works as a facilitated discussion to target unhealthy practices within communities, and devise steps to implement positive changes. Villagers then participate in a variety of activities and discussions, which demonstrate how practices like open defecation, washing hands without using soap, or storing clean water improperly can be harmful to their health, and cause many of the illnesses commonly experienced in their villages.
After these practices have been examined, the group brainstorms simple solutions that can be immediately implemented. One of the most important of these solutions is proper hand washing. Although it seems basic, 1.4 million deaths can be prevented each year by hand washing with soap. Our training teaches critical times to wash one's hands, such as after using the latrine or before preparing food, as well as the proper technique to completely rid the hands of dangerous bacteria.
Gender Sensitivity Training
In many developing countries, women are viewed as second-class citizens. Even though women often have a heavier workload as caretakers of the home, they have very little influence or authority in their house and communities. This unbalanced societal power often leads to fewer opportunities for women for education and work, and can also lead to domestic abuse.
GAiN's Gender Sensitivity Training program is designed to open up communication between the sexes, to bring mutual understanding and respect of each others' roles.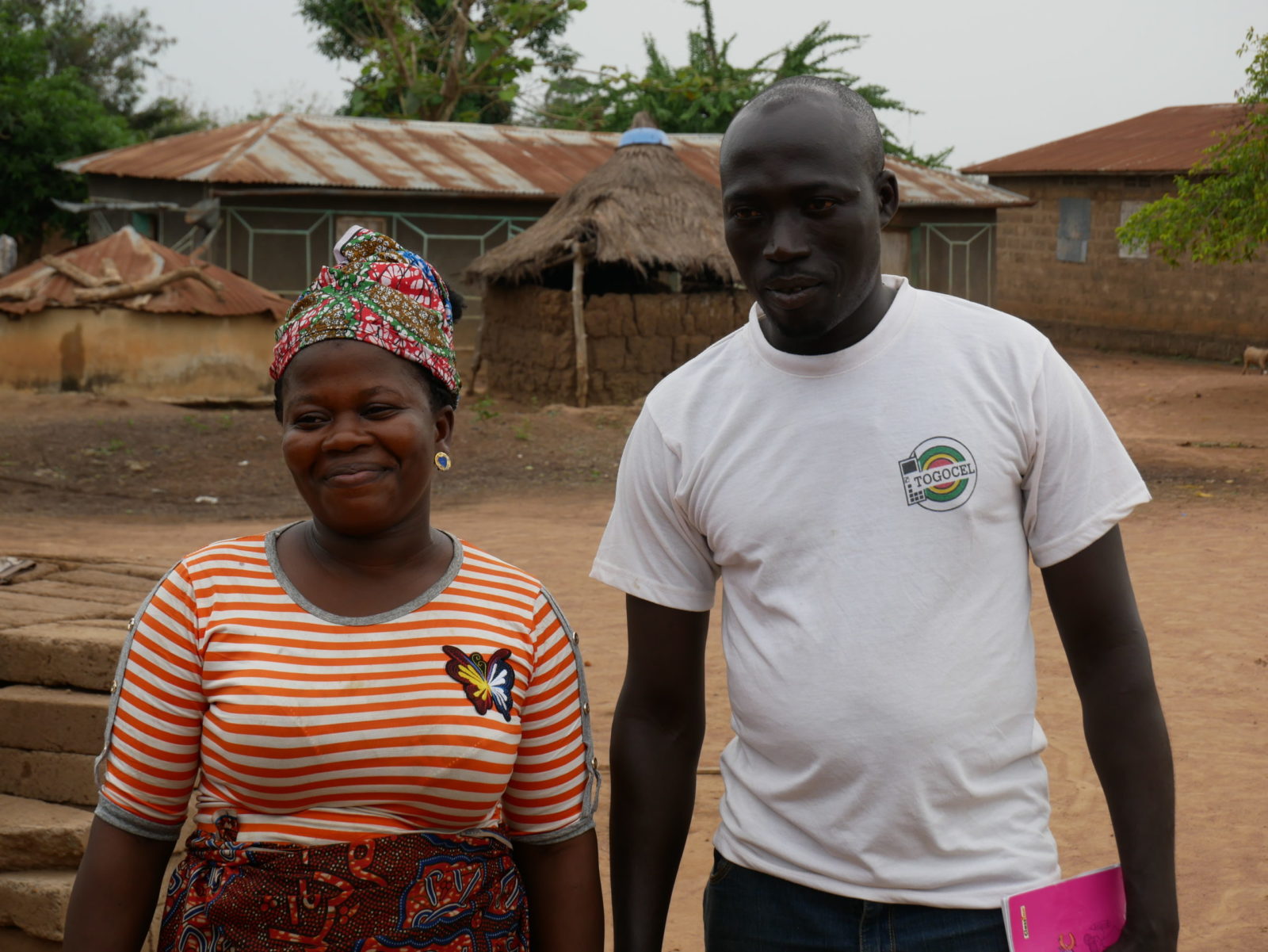 The program starts with employing local experts on gender issues, who have a clear understanding of the problem within the current social and cultural context, to help create and lead training sessions. These sessions facilitate discussions that highlight positive practices between men and women, and expose areas that need improved understanding. Staring in two groups and later coming together in one discussion, both genders discuss the various roles, expectations, and the importance of both genders. Participants also have the chance to share experiences when they have felt empowered or disempowered, and how those experiences relate to their own personal role within their household and village. Finally, brainstorming sessions are led to consider what changes could be made to foster an environment of respect, dignity, and understanding for both genders.
Through interviews and surveys taken during check ups, we have learned that approximately 81% of participants in the training stated they have a better understanding of gender issues, and many women have noted that they are already seeing improvements around their villages. However, it is not only women who have appreciated the training. A man in Trinnonhoue, Benin, stated, "We've never had such a meeting to discuss our household problems with our wives. I really appreciate the appeal that is to send our children (girls and boys) to school and keep them in as long as possible." 
When a water well is drilled, it significantly improves the physical health of the village. However, by providing opportunities for further community development such as gender sensitivity training, we are able to impact villages in a much more meaningful way. In countries like Benin and Tanzania, the inequality between men and women is an accepted part of society, and often the men are not aware that women are experiencing hardships as a result of their sex.
Our Gender Sensitivity Training empowers both men and women to be champions of equality in their communities, and opens communications between the genders that were previously unheard of.
Family Health Training
Every year in Benin, approximately 1,500 mothers die from preventable complications during pregnancy, birth, or in the six weeks following birth. In Togo, the infant mortality rate is 77 out of every 1000 surviving baby born. The root cause of many of these deaths is a lack of clean water, and an ignorance of basic health and hygiene practices. Mothers who wash their hands with clean water and soap before handling their newborn children reduce the risk of the child's death by 44%, however, it is easy to understand how mothers who are used to dirty water, which often does more harm than good, would not know about such a simple practice.
Water for Life Initiative's Family Health Teams are designed to encourage, educate, and advise families in basic health and sanitation practices.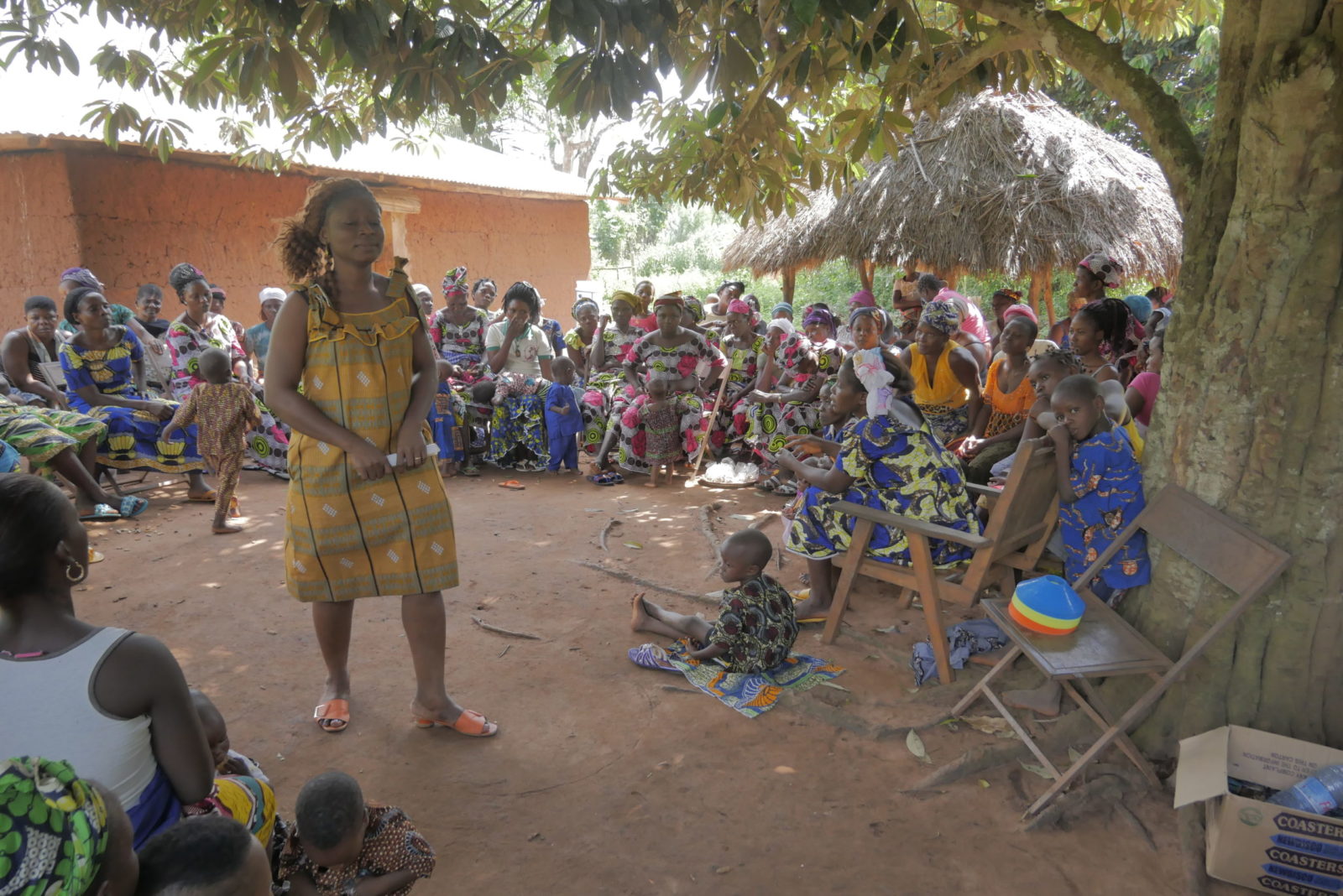 Teams are trained to recognize, treat, and prevent various ailments that can come up in a family' daily life, from pregnancy to childhood. They are also taught standard procedures to deal with a variety of situations, such as how often a pregnant woman should visit a health centre or when and how to wean a child off of breast milk. Perhaps the most important training teams receive is in how to support and encourage their fellow villages in forming new sanitation habits that can significantly improve their standard of living.
While both men and women in villages are trained in basic family health practices after a well is drilled, the Family Health Teams are composed of groups of five to ten women. This is for two reasons. In rural Benin, women are responsible for water collection, hygiene and sanitation, child rearing and caring for the sick. As a result, they already have the opportunity to positively influence the well-being of the community, particularly children and youth. The Family Health Teams program trains and equips women in the village to actively improve the health and hygiene of their families and communities. Putting women in leadership roles like the Family Health Teams also provides an opportunity for women to develop new skills, and reinforces the principles learned by villagers in the Gender Sensitivity Training.
Regional Repair Representatives
We train individuals as Regional Repair Representatives who then work with the local water committee to keep the water well in good working condition.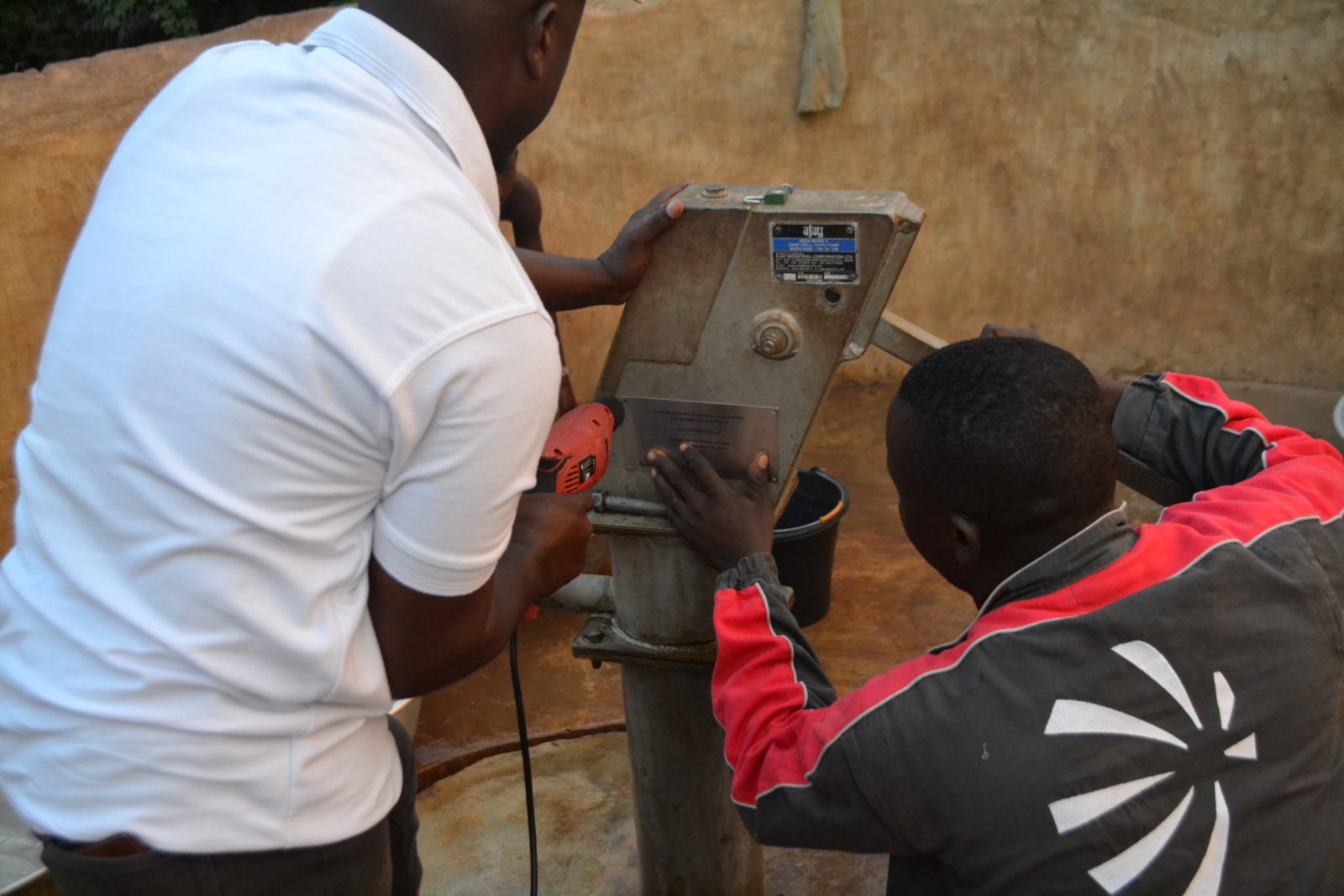 Handwashing Stations
Regular handwashing is perhaps one of the most effective ways to prevent waterborne diseases.
We provide a simple handwashing station, complete with soaps and skilled in-country facilitators who educate villagers on handwashing and sanitation issues.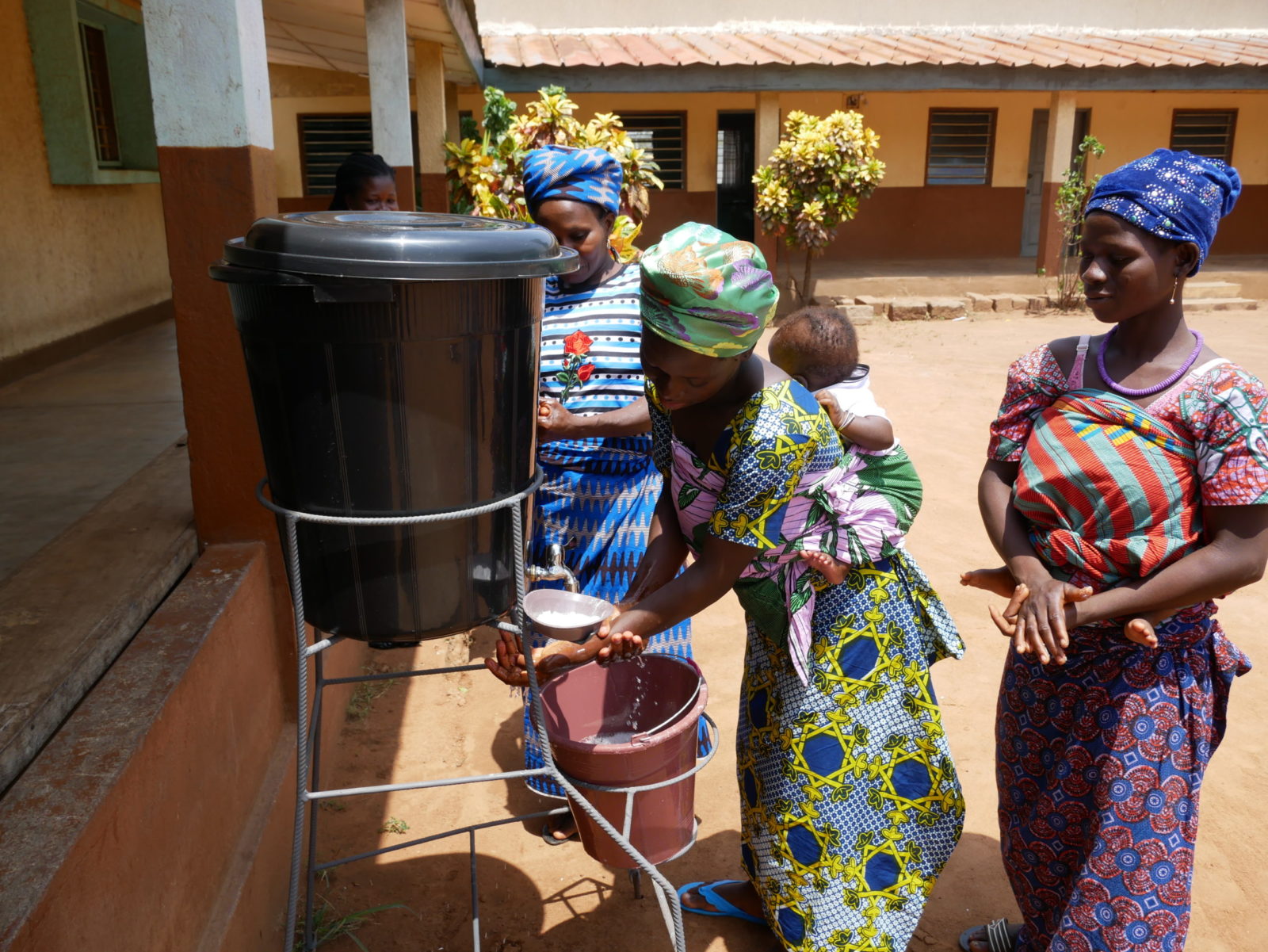 Church Mobilization & Multiplication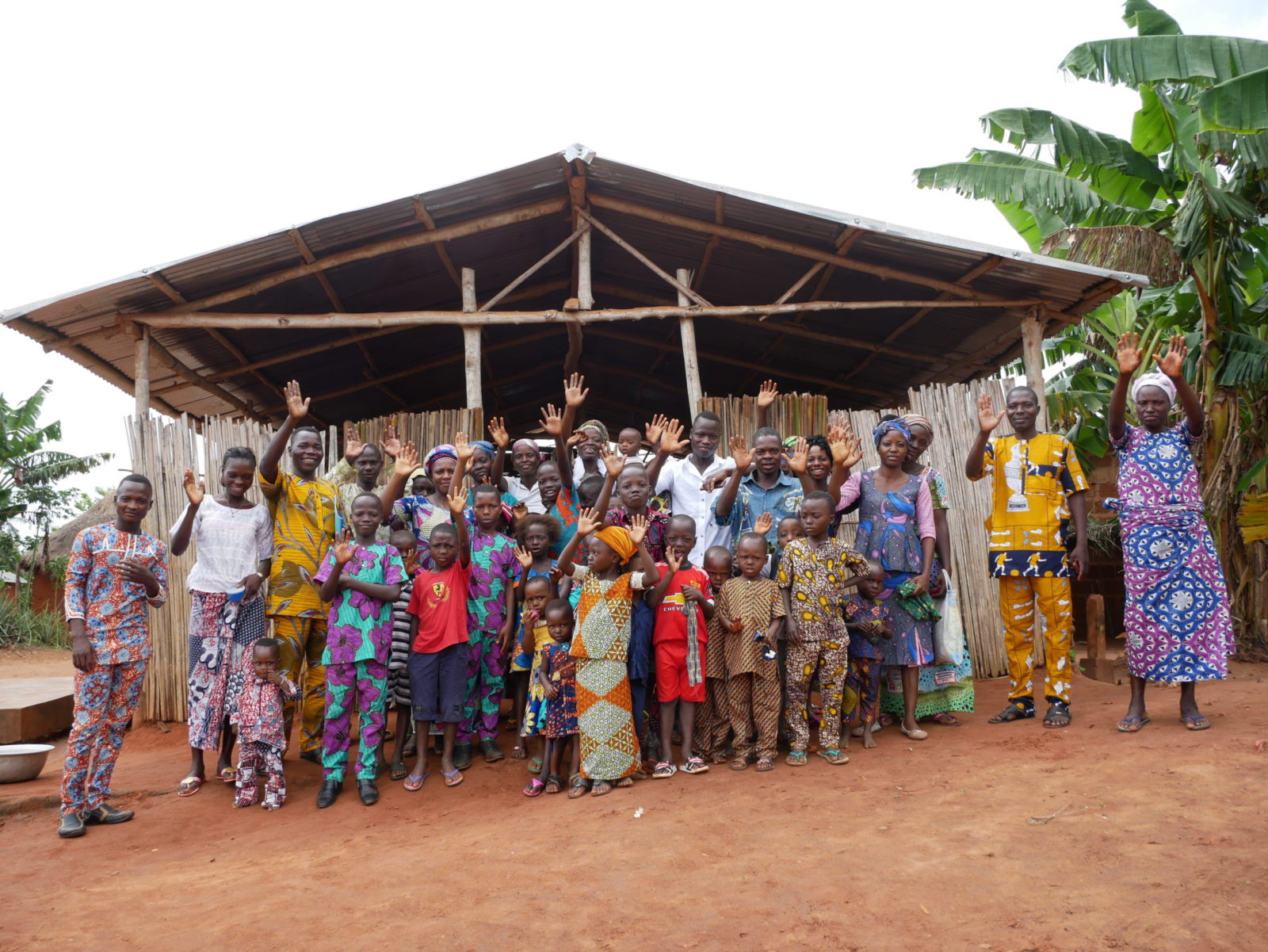 The local church permeates throughout everything we do. The local body of believers have a unique role in sustainable development, responding to injustice and facilitating positive social change in their spheres of influence. They demonstrate compassion to those in need and extend true hospitality.
They also help bring the message of God's love through the JESUS film showings, discipling new believers, training new leaders and planting churches.

We dream of a world where human flourishing is restored and where water poverty is eradicated through the power of the gospel.
By 2030, our vision is to provide 10 million people with access to safe water in 10 different countries. At the same time, 5,000 local churches will engaged as the centre for community development.
We believe it's possible to see a world where physical, spiritual, social and economic brokenness is restored.
Will you join us in making this dream a reality?
FAQ
Ask away! If you don't see an answer to your question below, shoot us a message and we'd love to get back to you with an answer.
What is next after my donation?

Upon donation, you will receive a confirmation of your giving within the month.

For donations for $2,500 or above, we will connect your donation to a specific village that needs a well and we will send you a well assignment report, telling you of all the details of the village. You will receive this within four months after your donation date.

For any donations of $10,750 (donation of one full well), we will create an online donor page with the videos of your well, GPS coordinates of the well, the sights and sounds of the actual village that your well is located and any interviews of villagers that were conducted at our well visit. This process could take any time from 8-15 months.
What is included in my report?

Upon donation of a well, a 'well assignment report' will be sent to you listing all the facts and details on the well and the village that you have an impact. These facts include GPS coordinates, well statistics like depth, flow rate, type of pump being used, village facts like demographics, population and community activities like sanitation and hygiene and borehole committee training sessions. It also includes a map showing where the village is in relation to the rest of the country.
What am I paying for when I sponsor a water project?

The $10,750 covers

the cost of the construction of one deep-capped water well, which includes salaries for our drill and pump installation crew, construction materials like pumps, casings, cement for the concrete pad, our regular machine maintenance costs, fuel for moving our machines to the site, and periodic water quality testing like total dissolve solids, nitrite/ nitrate content, bacteria and pH testing.
our programs for the water committee and hygiene and sanitation training
working with the local church to train leaders, show the JESUS Film and follow up with new believers
Why could it take up to 15 months to get my video?

While we want to report to our donors as fast as possible, we also want to make sure that the well and all the auxiliary programs work. The amount of time is critical for us to ensure that our sustainability components are in place and allowing time for the training to take place. Our regular site visits takes a bit of time to complete. Sometimes when it's raining season, roads are just not accessible, so we have to wait until the drier season to go to the village to visit. Because it is highly tailored to the donor, the production time is needed.

(Note: this is an average time frame and this report is only for those that gave to a full well.)
Can I pick the country where my money goes?

You may give your preference of one of the countries that the WFLI works in, however, if you do not have a preference, the funds will be given to the project that is needed the most. In an unlikely event where your donation has to be re allocated due to unpredictable circumstances, we will contact you to let you know of the situation.
Do I get to decide where the well will be?

Since we work closely with local governments in many countries to determine where we should best deploy our crew there and the fact that we have local staff there that access the situation to determine where best to put the next water access point, donors are unable to pick where the well is actually provided.
What can go wrong?

There are a number of factors that can come into play. Although not frequent, we do encounter some areas where we have dry wells or wells that is producing water with high salinity, in that case, we will try our best to find another location close to the village.

The areas that we work are often far away from the city, especially during the rainy seasons, our crew may have a harder time to reach to the particular location. There are also rare occasions of machine failure which may delay the pace of providing a well.

After the well is provided, there are a few occasions where a pump or pipe will break, due to normal wear and tear. In which case, the borehole committee of that village will notify our regional repair team to come for repair.

We are committed to give you not just a water well, but a working one. We will try our best to resolve the problems that might prevent villages to have clean water.
How do you address the issue of sustainability of these wells?

Our long-term presence and commitment to the countries that we are operating in ensures that we have ongoing contacts and follow-ups to check and see whether these wells are working properly.

The water committee concept is a good example of empowering the local villagers so that they know how to keep the well.

Each committee charges a small fee (often they are a few cents) per use/per bucket to enable the village to repair a broken well, because they have the means for repair.

We have also trained and equipped regional repair teams who are from the village with tools and knowledge to repair broken wells, and they could service other areas.

We use reliable and robust technologies in our drilling and pump so that one can get the materials for the parts for repair in country and not rely on imports.
What are some of your learnings over the 10+ years?

The Benin and Togo Maternal, Newborn and Child Health Project commenced on March 29, 2016
with the completion date of September 30, 2020. The project is a collaboration between Global Aid Network Canada (GAiN) and Global Affairs Canada (GAC), and contributes to the reduction of maternal and child mortality in the targeted regions of Benin and Togo. The project has positively impacted 250,329 villagers (80.9% being women and children) by providing a clean water source to 281 communities in Benin and Togo. The ultimate outcome set for this project is a 10% reduction of stunting in children under five years of age. A concentric health clinic model was implemented, which involved the delivery of multiple complementary interventions such as providing safe water, sanitation and hygiene (WASH) resources, village and clinic level training, equipping village champions, and community social marketing campaigns. The focus of this initiative is that pregnant women, newborns and children under 5 will have improved utilization of essential health services, and increased absorption and consumption of nutritious foods.

Throughout the project, the teams were able to streamline and improve data collection
methodologies so that managers could provide more oversight to their teams and track results.
Additionally, improvements were made to water quality tests based on learnings in Year Four. Continuous staff development was an important aspect to project management and implementation. The project benefited from having competent managers and board members who were able to effectively implement all the project objectives and who demonstrated excellent leadership adding to the success of the project. The gender-balanced boards of directors and data collection teams ensured that issues affecting women were adequately addressed in the project activities, and that the objectives focused on development that worked for the whole population.

Financial management concerning budgeting, procurement and allocation of resources provided
more opportunities for learning as it pertained to the handwashing stations, clinic worker trainings and the community social marketing. In addition, better management of inventory for supplies to better mitigate production and procurement delays were key learnings to be implemented in future projects.

The project design was successful in its impact on communities. However, some design aspects
could be adjusted for future projects, such as putting more resources into the recognition and training of champions to encourage their leadership and involvement. Some of the community trainings were also identified as being too long for a single sitting, and the local partners recommended having multiple, shorter training sessions over a longer period of time as a better mode of delivery.

The design of the gender sensitivity forums proved to be an effective way to facilitate community
ownership of community-specific gender issues. The combination of the same-gender discussion forums, larger group discussions and activities discussing the distribution of household activities, childcare, vocational activities, and access and control of resources created opportunities for important dialogue. The importance of contextualization also became apparent, as certain topics such as gender roles and gender-based violence appeared to be sensitive subject matter.
What is your Theory of Change for the Water for Life Initiative?
Stories
Read about the impact you've had in transforming lives – physically, spiritually and emotionally by providing access to clean water.
Give the gift of health, time, education, safety, freedom, and life
We dream of a world where water poverty is eradicated through the power of the gospel and human flourishing is restored. Will you join us?