Global Aid Network Canada is a Christian International Relief and Development non-profit organization that is focused on revealing hope by sharing God's unconditional love and restoring life by demonstrating the gospel through compassionate action to women living in injustice, poverty, and crisis around the world.
WHY

WE EXIST

There is no lack of suffering around the world. We see that people are living in spiritual, physical, social and economic poverty – and all of these forms of poverty intersect with one another. As a result, individuals suffer from injustice, powerlessness, and a lack of autonomy. At the root of it, poverty is a result of broken relationships between man, God, others and the environment.

We believe that Jesus has promised that He has come to the world so that people may have the fullness of life – that they would flourish (John 10:10).

We view each person holistically and it's through integral mission that we believe God restores individuals from brokenness.
Our work is focused on
Revealing hope to people by sharing God's unconditional love.
Restoring Life to people by demonstrating the gospel through compassionate action.
This is why we exist.
Who We Are
Our Story
Global Aid Network (or otherwise known as GAiN) was founded in Canada in 1998. It was out of a deep sense of calling to respond to the needs of those who suffer around the world shared by a small group of individuals that Global Aid Network was formed.
From these humble beginnings, we expanded to become a diverse worldwide partnership working in 49 countries, dedicated to revealing hope and restoring life to those who need it most.
Through God's grace, bold leadership and vision, and the generous investment and sacrifice from faithful partners, we are building a shared legacy of transformation and impact on millions of lives. We celebrate these accomplishments with humility and gratitude knowing the work is not yet finished. We remain determined and resolute in our commitment and continue to press forward with your support.
---
We respond with projects in countries where our unique skill set has the greatest impact in locations that are often under-served.
This means reaching isolated communities with poor infrastructure. We follow the example of Jesus, intentionally serving the marginalized, the "least of these", and the outcasts.
We recognize the inherent dignity of individuals as being made in the image of God and focus on seeing Christ in each person, regardless of station or circumstance. This results in viewing every person as a connected whole (body, mind, soul, spirit) and a desire for everyone to experience life in its fullness.

National leadership and ownership is necessary for every project. At the heart of our model is a deeply held belief that we work WITH communities, not FOR them. We don't give handouts but rather link arms with a local leaders, listening to their needs and concerns, seeking to understand their context and priorities before collaborating with them to find solutions.
Values
Here's what we care
about most…
Human brokenness and injustice are the result of spiritual, physical, social and economic poverty. Our lens of integral mission endeavours to address this in a holistic manner. We view every person as a connected whole (body, mind, soul, spirit) and desire for everyone to experience life in its fullness. Restoring life demonstrates we care. Revealing hope explains why we care. Sharing the transforming message of God's love in word and deed is foundational to our work and a guiding principle for all our activities.
We believe everyone is created in God's image and worthy of dignity, emphasizing the need for the realization of human rights for every person. Regardless of gender, orientation, race, age and religion, we serve all people of all backgrounds without discrimination.
We believe in equipping and resourcing nationals and partnering with the local church. Empowered nationals and like-minded partners will develop local capacity and leadership; generate needed employment, develop local expertise, operate as an economic engine in the countries and communities where GAiN works, and support the local economy. The Church will act as a catalyst for community development and leading integral mission, both in their own and neighbouring communities. We also empower local communities to develop and take ownership of their unique economies and become independent.
We respond with projects in countries where our unique skill set has the greatest impact in locations that are often under-served and excluded by the relief and development sector. In order to execute with excellence, we regularly research and employ innovative, creative and last-mile solutions.
Our model and projects are not about quick wins but aimed at measurable sustainable results. We research and employ best practices in our programs to ensure long-term success and benefits. An intentional focus is placed on our intervention to ensure success over time, contributing to resiliency and serving as a catalyst for communities to flourish.
Our

Commitment
You can trust us,

we will…
Show you the transformational impact of your giving with stories, data, and field reports.
Be transparent and accountable with how funds are used and always spend money where it was intended to be spent.
Own our mistakes and fix them quickly.
Be authentic in our storytelling.
Not lose sight of who we are!
Stewardship
Your financial support is very important to us. But, more importantly, it is essential to those living in poverty, crisis and injustice.
GAiN commits that we will take every step to ensure that we honour our fiduciary responsibility with integrity. Our expectation is that our local partner acts with a similar mindset, which includes providing
life-changing impact stories
financial reporting with receipts and invoices
activity reports that include stats/event detail/GIK distribution/etc.
See how we maximized your giving to reveal hope and restore life to as many people as possible.
Note: our 2020 reports will be reflected by Spring 2021.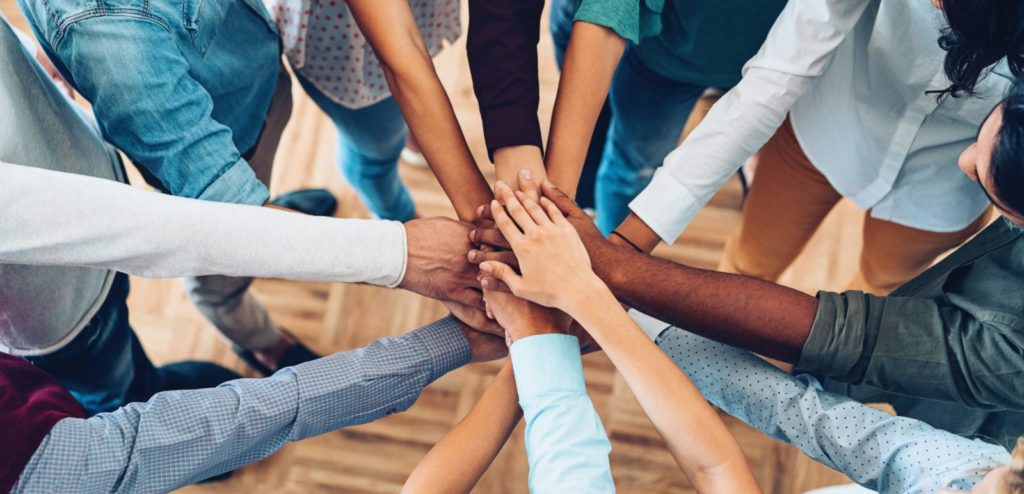 TEAM
Lead Team
---
Staff
---
Samuel Bechard
Samuel joined GAiN in 2012 after a growing passion for the poor. After graduating in 2005 as an automated manufacturing engineer, Samuel worked for a few years in aerospace industries. His passion for the people and for helping them to discover God's love, pushed him to quit is job and get involved with students. During this period, he traveled to Haiti on a LIFE Team trip and discovered how he can use his engineering and social skills to make a difference in this world. His compassion for the poorest people pushed him to join GAiN and to help bring water where water is a matter of life or death.
Lerma Canlas
Lerie became a born-again Christian in high school through the ministry of Philippine Campus Crusade for Christ. She was actively involved in campus ministries at the University of the Philippines, while earning a degree in Broadcast Communication. After graduation, she worked for the University's Institute for Small-Scale Industries, spending the next 10 years in small business and rural enterprise development research and training. In 1991, she left the university to concentrate on raising a family and later helped with her husband's growing graphic design business. Lerie, together with her husband and four sons, migrated to Canada in March 1998. She joined Campus Crusade for Christ Canada the following year as Communications Assistant for The JESUS Film Project, a position she kept for 9 years until she transitioned to Distribution Coordinator to provide administrative assistance to JESUS film teams in several countries.
Darren Child
Darren was born in Victoria B.C. and lived in Fairbanks Alaska for several years. After five years as a tradesman a (Millwright/Machinist), he felt a strong calling into vocational ministry. While attending Liberty University in Lynchburg, Virginia, he received a B.Sc. Degree in pastoral ministries. It was at Liberty that he realized the tremendous need for solid, conservative, expository teaching of God's word in Churches. He sensed God's direction to attend Dallas Theological Seminary in Dallas, TX. It was there that he received a Masters Degree in Theology (Th.M) with an emphasis on New Testament Greek exposition. In November of 2010, he became a ministry associate involved with planting a Church in Pitt Meadows, B.C. He also worked with Workplace Chaplains USA in developing a chaplaincy program for workers in the oil fields of Northern Alberta. His ministry focus has now been re-directed to work with the JESUS Film Church Planting Strategy (JFCPS). His role involves training nationals and spiritual leaders in several countries around the world. This training will be part of the Theological Education by Extension or (T.E.E.) program offered through JFCPS.
Lyndon Dojohn
Lyndon was born and raised in Edmonton, Alberta, where he trained for pastoral ministry. From there, he went on to be the lead pastor at Lakeview Heights Baptist Church in West Kelowna, BC for 23 years, helping them to see their role in making a local and global difference. He has had the privilege of visiting churches around the world that desire to be one with churches in Canada, partnering in the Gospel together. Lyndon joins the GAiN team excited about global partnerships, with the goal of connecting churches with the mission and vision of GAiN. He resides in West Kelowna with his wife, Suzanne, and their family.
Dennis Fierbach
For over 30 years now, Dennis has been involved in planning and implementing projects of faith around the world that communicate Christ's love and change lives. His career began after he graduated with a degree from the University of Alberta in Electrical Engineering. He maintains his active status in the British Columbia Association of Professional Engineers. His work has exposed him to the varying needs in cultures of different countries, including Paraguay, the Dominican Republic, Jordan and Tanzania. Dennis' assignments have included founding an ESL school in the Dominican Republic, Director of Information Technology, VP of Operations, and managing many international projects. Joining GAiN in 2008 was the fulfillment of a personal dream – to work in the humanitarian aid sector and implement projects that demonstrate Christ's love in practical ways to people in need, underscoring the message of God's love. 
Janet Fierbach
What drives Janet is a desire to come alongside people to help them become the best they can be in their God-given areas of strength. After graduating with a Bachelor of Education from the University of Alberta, she used the platform of teaching to come alongside, first, children in Canada, and later, adults in an ESL school in the Dominican Republic. Over the last three decades, she has served in various leadership capacities to create opportunities for women from many cultures to share and explore experiences about the grace of God. Janet joined GAiN in 2018, to serve alongside her husband Dennis, as a mentor to leaders in the nine GAiN Resource Offices around the world. Her passion is to understand the vision that each of the leaders has and help them grow in their capacity to pursue it.
Peter Koteles
From a 9-year background of initiating, directing and implementing national education projects in Ukraine, Peter joined GAiN Canada in 2005, out of a desire to reflect Christ's love as he networks with people to practically equip the needy to live better lives. He coordinated the acquisition, logistics, and shipping of GIK (Gifts In Kind) such as non-perishable food, clothing, medical equipment, etc., from generous partnering donors to various GAiN projects worldwide. Today, he is now working as Field Operations Manager for Sierra Leone and Liberia.
Bessie Lee
Bessie's first mission trip was in grade 9. Since then, she's spent many consecutive summers going on trips. It was after her trip to North Korea in 2012 that she developed a heart to extend her hospitality to the unloved and vulnerable. With a degree in Bachelor of Arts, major in Mathematics, she struggled to identify a particular career path in which her educational background would align with her passions. Shortly after graduating, she joined GAiN in July 2015. Since then, she began to attain a broader perspective and deeper insight into global issues. Her role at GAiN allows her to use her practical skills to provide help to those hurting and in need around the world, as well as being challenged to actively reach out in God's love to the people around her.
Monique Lieuwen
Monique graduated from Dordt College with a Bachelor of Science in Engineering. After graduating, she worked for the City of Abbotsford for six years, where she obtained her Professional Engineering License. Monique is very excited to use her engineering and project management skills to fulfill a lifelong dream of working in international relief and development. She is passionate about making a difference in people's lives around the world.
Tess Mawson
Tess joined GAiN in 2015 after graduating from the University of British Columbia at the Okanagan campus, with a degree in Civil Engineering. She had experienced different short-term mission projects in the past; one where the focus was on providing aid and another where the focus was on spiritual development. Both times she felt something was missing from her experience. Then she went on a LIFE team trip to Benin with GAiN, where she was able to combine words and deeds by helping provide clean water to people and sharing the love of God with them at the same time. She wanted to use her heart for serving and skills in engineering to help people in need. Now she is able to do that with GAiN by helping to develop the long-term sustainability of the Water for Life Initiative.
Stephanie McDonald
Stephanie graduated from the University of Calgary, Schulich School of Engineering with a Bachelor's in Chemical Engineering and worked in the Oil & Gas industry as a project manager for several years. Her long-standing passion to bring clean water to those in need, combined with her educational background, opened the door for her to join GAiN in June 2015 and work alongside the drilling operations team. Travelling has always been a favourite hobby for her; to see and experience new cultures for work, travel and short-term missions. Stephanie is excited to be working in what she calls her "dream job" , combining many things she enjoys, all while providing sustainable clean drinking water to those in need.
Lindsay Peters
Lindsay moved from Ontario to British Columbia in 2016 after experiencing the Pacific Northwest that spring. She spent four years in the Vancouver IT industry, and then joined GAiN in 2020 as the Donor Fulfillment Coordinator after hearing about them through Power to Change. Lindsay loves seeing all that Jesus is doing through GAiN and hearing the awesome stories of redemption, hope, and praise.
Steve J. Thompson
Prior to joining GAiN, Steve held various operations leadership roles during his 25-year career in the private sector. After a short-term missions trip to Mexico in 2015, he gained a passion for helping to meet the physical needs of women, children and families across the world. Over the next two years, he had the opportunity to use his background in operations and logistics on two relief and development projects. These experiences, plus his desire to work in the field of humanitarian aid for a values-focused organization, prompted him to join the GAiN team in 2018. Steve has been a member of the Canadian Institute of Traffic and Transportation (CITT) since 2004. 
SP Wong
SP grew up in a small village in Malaysia, accustomed to a wood burning stove, kerosene lamp, candles, and shallow well water. He knew that God was calling him at a very young age. However, he did not know who this God was, nor what he was calling him for. His Christian journey began in a dormitory in university, where he decided to give his life to Jesus Christ. 
SP treasured every moment of his 30 years in the workforce in various industry sectors. He honed his skills, primarily in financial controlling, planning and analysis, and change management. He firmly believes that God intentionally placed him at whichever organization he joined.
SP is excited to join the GAIN family as a Finance Administrator. He's excited about the work the team does. He anchors himself on two life verses – John 21:15 and Matthew 6:33 – to spur himself on in everything that he does.
Sarah Winters
Sarah has a Bachelor's degree in Journalism from Kwantlen Polytechnic University. Before GAiN, she did some freelance work for websites, magazines, local newspapers, churches and small businesses. She feels at home at GAiN, where she can bring her experience in media, storytelling, content creation, and passion for sociology and social justice to the job. Sharing stories of changed lives keeps her inspired and motivated every day.
Brad Thompson
Brad, upon graduation from the University of Waterloo in 1980, has served in various divisions of Power to Change. In that time he has been involved in Campus ministry across Canada, discipling and mentoring students and staff. He earned his Masters of Divinity; taught at and directed the Ukraine Bible Institute in Kyiv, Ukraine; and has been a marriage and family educator with FamilyLife. He is passionate about strengthening believers in the Lord, in the Word, and in their understanding of the ministry of the Holy Spirit so that they may follow Christ and make disciples of all peoples.
Esther Chan
Esther has a Bachelor of Science in Biomedical Mechanical Engineering and is currently pursuing a Bachelor of Arts in Non-Profit Management through part-time studies. She joined GAiN in 2019 after working for seven years as an engineer in the Oil and Gas sector in Alberta. Esther believes God first planted a seed for missions in her heart at the age of 14, when she visited local missionaries in Eastern Europe. There, she witnessed deep poverty and an urgency to not only provide basic physical needs, but to also fill the ache for Jesus and His love. Since then, God has brought her to witness other needs and ministries in Asia, South America, and locally in Canada. Her role at GAiN is a combination of both her passion for missions and skill sets.
David Lee
David graduated in summer 2020 from the University of British Columbia – Okanagan, with a Bachelors of Science in Earth and Environmental Science, and a minor in Geography.
"I have always had a passion for nature and the environment. I hope to see our relationship with the environment be restored by God. I wanted to see how my faith can be aligned with and connected with my passion and my work."
Before joining GAiN, David was involved with Power to Change – Students. He led the student ministry on the UBC Okanagan campus and joined two mission trips to Europe. "Through those mission trips, I saw the need for the gospel, not only in Europe but all around the world."
Join the
team.
Interested in joining the Global Aid Network team and using your skills to reveal hope and restore life?
FAQ
Ask away! If you don't see an answer to your question below, shoot us a message and we'd love to get back to you with an answer.
Water for Life Initiative Women & Children Contact Us
Who is Global Aid Network (GAiN)?

Global Aid Network (GAiN) is a worldwide humanitarian relief and development organization dedicated to bringing hope and tangible help to the poor and the suffering. GAiN's mission is to reveal hope and restore life to those living in poverty and injustice.
Is GAiN associated with Power to Change?

GAiN is the the humanitarian partner of Power to Change. However, GAiN operates a separate NGO (non-government organization) with separate financials, reporting, etc.
Is GAiN a registered NGO (non-government organization)?

Yes. Our status as a CIDA-approved (Canadian International Development Agency) NGO multiplies financial contributions to approved projects in eligible countries and territories, and allows us to apply for government grants toward emergency disaster relief. Our registration is #890240997 RR 0001.
What if I can't donate online?

There are three additional ways that you can send a gift.

Phone: Call 1 877 462-4246 and ask for GAiN Donation Department

Cheque: Make cheques payable to Global Aid Network and mail to

Global Aid Network
20385 64th Avenue
Langley, BC V2Y 1N5
Canada

3. Text GAININFO to 393939
Do I receive a tax receipt for my donations?

Global Aid Network (GAiN) is a worldwide humanitarian relief and development organization dedicated to bringing hope and tangible help to the poor and the suffering. GAiN is a charitable non-government organization and our registration is #890240997 RR 0001.
What is the minimum donation required for a tax receipt?
How many staff does GAiN have?

About 32 Canadian and roughly 85 nationals (largest being the Water for Life Initiative).
Has GAiN been involved in disaster relief before?

GAiN started in 1998 and has a long history of being involved in helping with famines, natural disasters, injustice and endemic poverty. Their first project delivered food, water, clothing and shelter to survivors of Hurricane Mitch in Nicaragua. Since then, they've sent millions of dollars worth of food, water, clothing and shelter to disasters in the following countries: Turkey, Afghanistan, Mozambique, India, El Salvador, Haiti, Liberia, Sri Lanka, Sudan, Myanmar, Philippines, Ethiopia, Nepal, Fort McMurray (Canada), Syria and Iraq.
Worldwide Network
As our name indicates, we truly are a global network working together to reveal hope and restore life in some of the world's most difficult places.
With offices in 11 countries, our network mobilizes thousands of passionate supporters like you across the globe who are transforming communities together with their love and generosity.