Your church can reveal hope & restore life globally.


Imagine the impact we could have together.
We believe that the local church thrives when it loves as Jesus loved.
Jesus' new commandment is that believers would love one another. In fact, He said, "As I have loved you, so you must love one another. By this all men will know that you are my disciples, if you love one another." (John 13:24-25).
When churches understand that their love can have a local and global impact they begin to experience the Great Commission (Matthew 28:18-20) in all of its purpose and power. Jesus commissioned His disciples to go and make disciples of all nations.
The church is the only group of people on earth established by Jesus, Himself, to be witnesses of His love. We are called, commissioned and equipped to reveal hope by sharing God's unconditional love and restore life by demonstrating the gospel through compassionate action to those who are living in poverty, injustice and crisis around the world.
At GAiN, we envision a world with flourishing communities where people are physically, emotionally and spiritually thriving…and we need partners like you to make this possible!
Your church, no matter the size, demographic or location has extraordinary potential to make a global impact.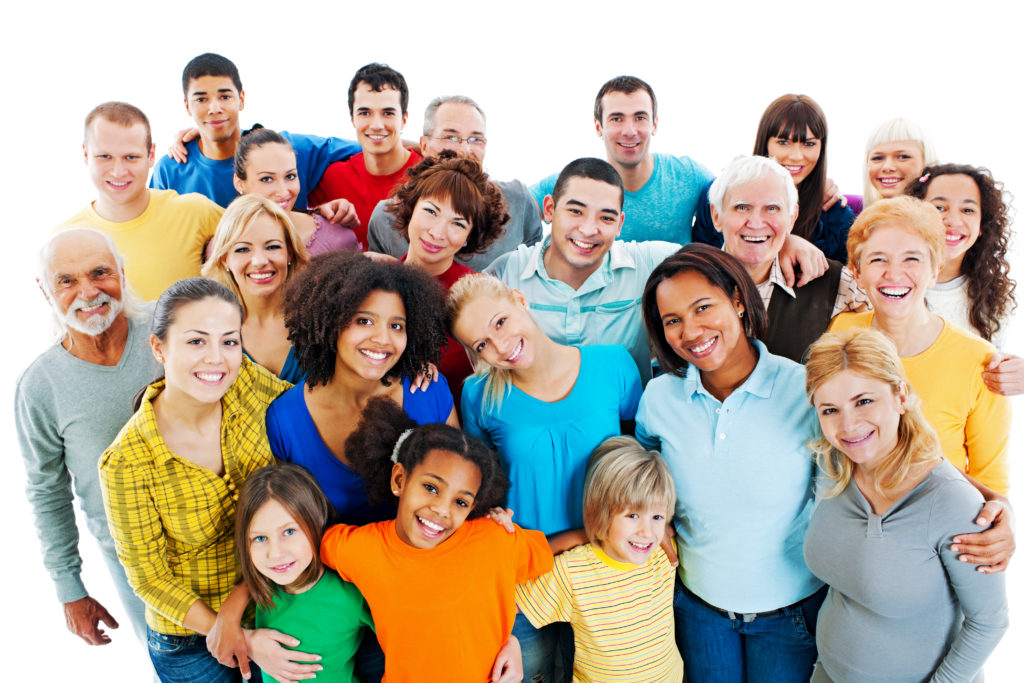 Churches Building Churches
A church building says a lot in Africa. Yet, many of the new church plants meet in open spaces, under trees or in makeshift shelters that provide shade from the sun but do not stand up in a rain or wind storm. The lack of permanence and shelter can be a big deterrent for attendance at these young churches. In some cases, churches may even end up disbanding all together because they don't have somewhere to meet.
Beyond the practicalities of having a building to gather in, the existence of a church structure is actually a powerful testimony in rural communities. It shows the community that this new church serves a God that cares, that provides and is here to stay.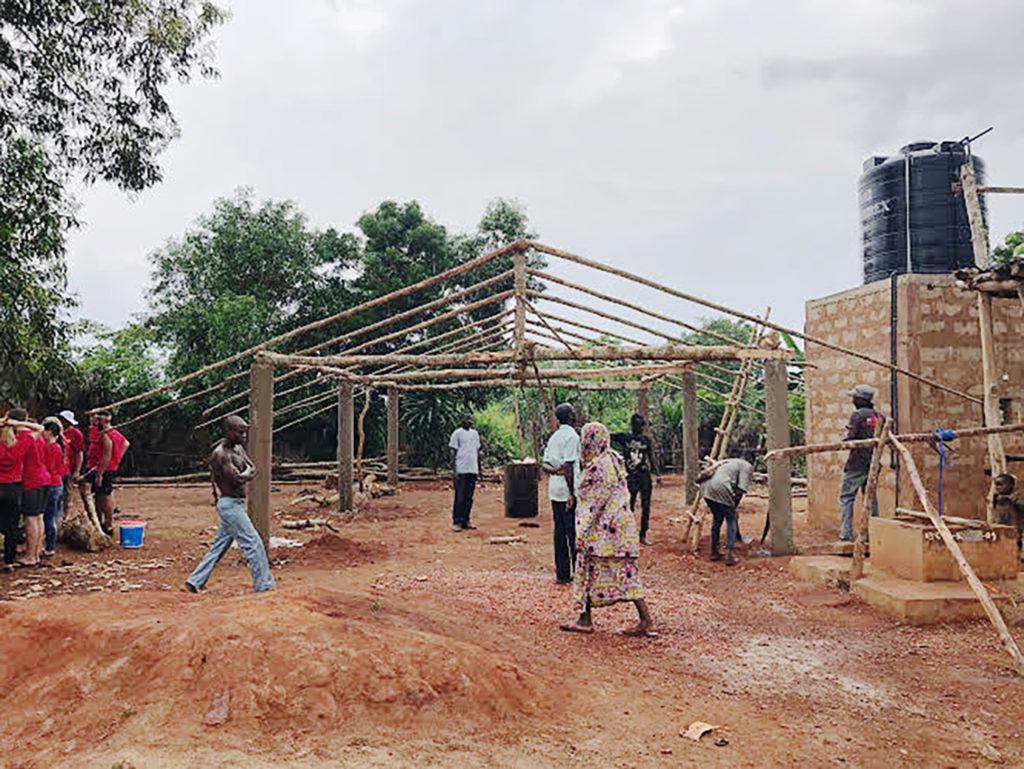 As the provision of a deep-capped water well demonstrates God's love for the broader community, the provision of a church building demonstrates God's love for the church.
Because of the importance of these buildings, GAiN works with Church Partners such as North Langley Community Church in British Columbia, Canada to work together to further this Kingdom work.
Together, GAiN and North Langley Community Church built a simple structure for the new church plant in the village of Aga-Gbanhounvihoue, Benin.
The group travelled to Benin, Africa to lend support to the local construction team and built the frame of the new church building. Everyone was able to assist in different ways, from lifting the heavy timber beams to playing with the kids whose curiosity drew them in from all around the village. During that time, the team intentionally invested in both the church infrastructure and the church members as they spent time getting to know the locals.
The impact of the global church meeting the local church in its needs was an incredible example of God's Kingdom being established in every nation.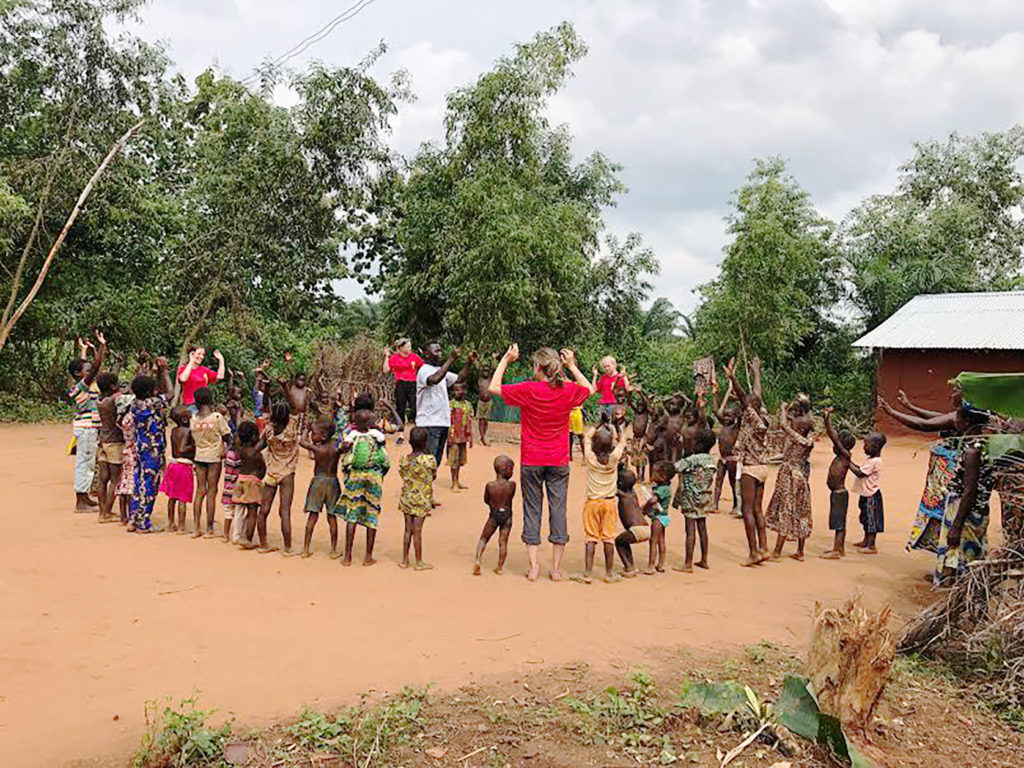 Pastor Friday, the pastor of the local church, shared: "People had been leaving the church in this village because there was no building to meet in. To outsiders, the Christian God looked 'weak' since he could not protect his followers from the sun and rain. Now that the church will receive a new building, along with a tin roof, they will see that our God is a powerful God."
PASTOR WITNESSES GLOBAL IMPACT
Pastor Jonathan Stairs, who pastors Temple Baptist Church in Ontario, Canada, joined GAiN on a LIFE Team trip to Togo and Benin in January 2019 after his church spent a year praying for unreached people groups in Togo.
"My only expectations were that I would learn a lot about GAiN's work in Africa as well as hopefully meet an unengaged people group our church has been praying for. Not only did we get to meet the unengaged people group, but I didn't expect to see the best approach I have ever seen of a mission organization coupling the meeting of an essential need (water) with their ultimate need (Jesus). It's holistic in the best sense of the word. That basic need bleeds [into different areas] such as church planting, creating a sociological difference and a physical difference in the village. It just has so many blessings."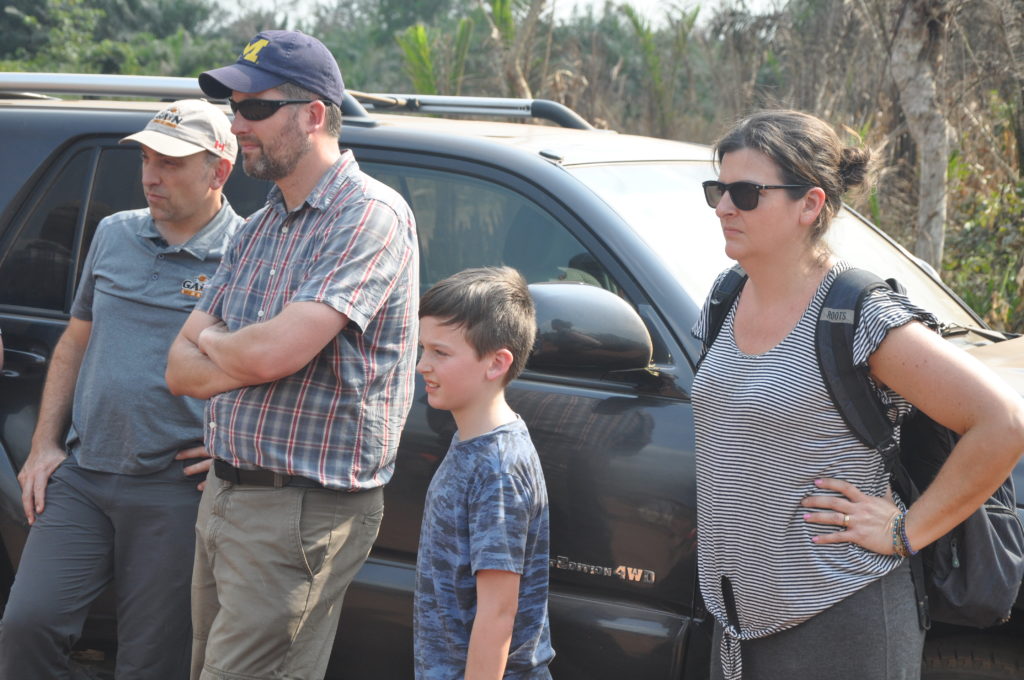 Jonathan and the rest of the group on the trip had the opportunity to visit different villages and witnessed various stages of the well process, from assessment to church plant.
"I was super impressed with the whole process. GAiN has really identified a need and thought through how to [present] the gospel and church planting. I love how they [address] needs, in particular clean water…and maternal health and sanitation and hygiene, things that go along with water. And then transitioning to the gospel about giving Living Water through Christ and leading the church planting through a local church planting strategy is amazing."
For Jonathan, a real highlight of the trip was attending a JESUS film showing in a village in Togo. When a well to a village, the JESUS film is screened for the community, and in partnership with a local church, a new church is planted.
"We saw people give their life to Christ after a dramatic film presentation of the gospel. We literally witnessed a church birth!"
After the trip, Jonathan returned home encouraged by what he had seen in the field, emphasizing the importance of holistic programs and integral mission.
HOW CAN GAIN SERVE WITH YOUR CHURCH?
Our prayer is to establish a meaningful partnership with you! Are there opportunities to compliment what God has already called you to in your existing global impact initiatives or provide a way for you to have a global impact? Consider the following:
SERVE

Attend a webinar or request a speaker from GAiN for your Missions Sunday or calendar holiday to INSPIRE your church in having a global impact.

LEARN

Engage in workshops designed for churches wanting to establish or reestablish their missions emphasis. This includes resources to help EDUCATE for families and children, small group studies for churches and more.

PRAY

Become a prayer partner and PRAY
for individuals to experience a fullness in all areas of a person's life as stated in John 10:10.

GIVE

Provide resources for global impact by GIVING.

GO

Join us on a LIFE team and EXPERIENCE global impact first-hand.

IMPACT

Have
transformational global IMPACT by participating in one of our projects.
Keep in Touch