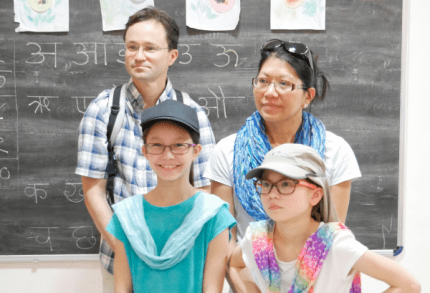 When May's first daughter Rachel was born 11 years ago, May knew that she wanted to take her family on a mission trip.
"With our children growing up in a society where they have everything at hand, I wanted them to know that God loves all people, not just those around them that they are able to love. I wanted them to know that despite different cultures, we are all the same. We were all created by God and we all have the same needs."
When she heard about GAiN's LIFE Team to India, two weeks at Pandita Ramabai Mukti Mission to run a children's camp for orphaned girls during Diwali, she knew that it was the perfect opportunity for her family.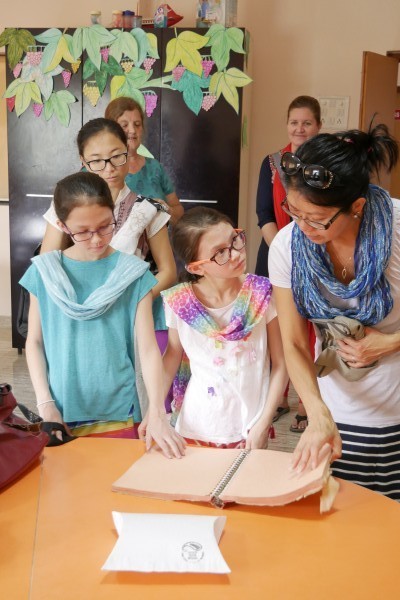 May approached her husband Andy about the opportunity and together they encouraged their daughters to pray about going. After months of prayer, they finally got their answer when their youngest, Amanda, age 10, said, "I really want to help the girls, too. I think we should go."
"It wasn't a decision we made overnight. It was the girls' first time out of North America, to a country that is totally opposite from our society and culture," May explained. "We knew it was an extreme shock to them."
So May, Andy, Rachel and Amanda joined a team of six other people to India in October. May was assigned to lead the crafts workshop, teaching the girls how to make things like popsicle stick flowers and Perler bead designs.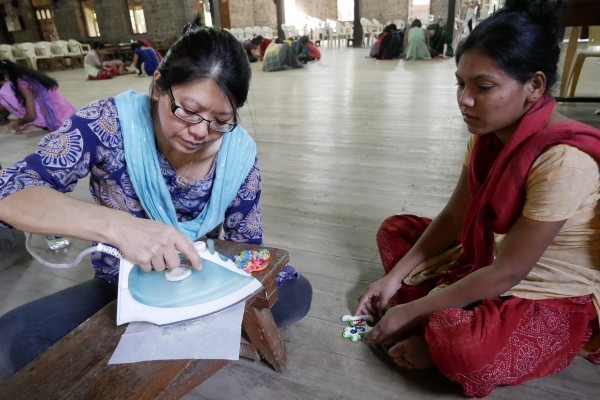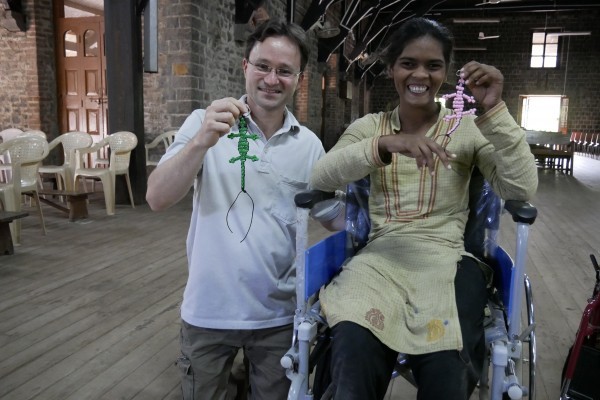 While the girls enjoyed getting creative with the crafts, May's favourite part of camp was music time with the kids.
"I enjoyed singing with the girls – the blind and disabled children. Being able to sing with the blind children and move their arms to do the actions… That was such a highlight for me, to see the joy on their faces," May reminisced.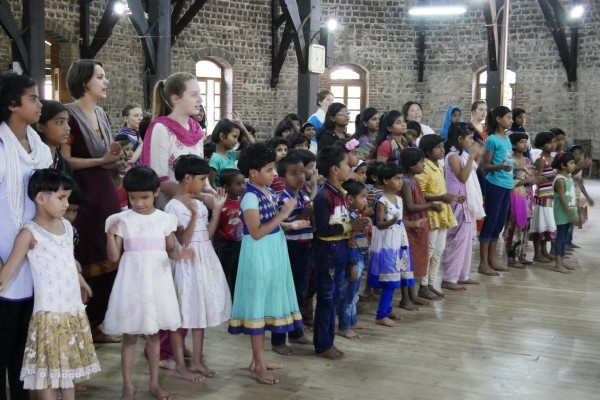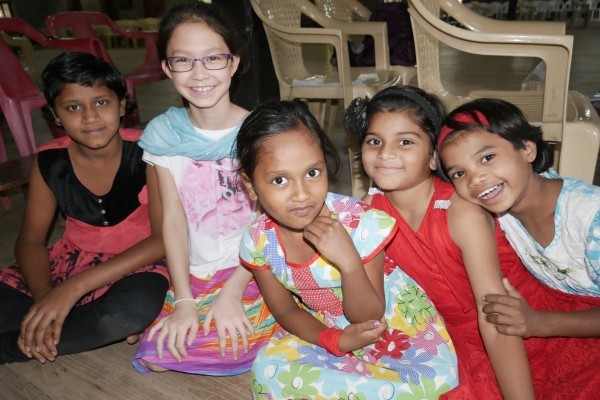 For Rachel and Amanda, one of their most memorable moments was visiting the blind women's home on the Mukti campus. The ladies spoke minimal English, so the girls and other team members were able to help them write Christmas cards to the women's sponsors.
As it was their first trip outside the country, May has been able to see how the mission trip to India has impacted her girls.
"Since we've been home they've been wanting to find out how they can help the mission on this side, in Canada," May explained. "It has certainly impacted them in the sense that they're more aware of the needs of people and that there is a spiritual need. They pray often for those in Mukti, especially the special friends they've made there. They've seen the physical needs as well and so they often ask, 'How can we help them? What can we do? What can we send them?'"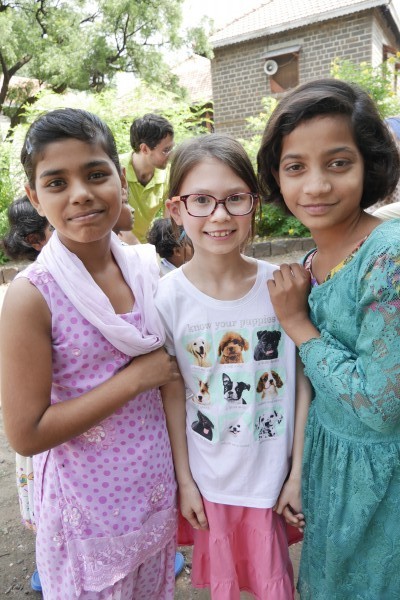 A LIFE Team trip to Mukti Mission is the perfect way to introduce your family to mission trips, May says. She highly recommends the experience for people who want to take their young children.
"Bringing children, I find, breaks a lot of barriers because children are children and my kids just love making friends with the girls," May explained.
"Our team was wonderful. We had unity and all had the same desire, which was to love on the girls. Often they have this perception that Canada is better than India, but it wasn't about our two cultures. It was about them and showing them that God loves them and we are just like them."
JOIN US ON A LIFE TEAM TO INDIA THIS YEAR.