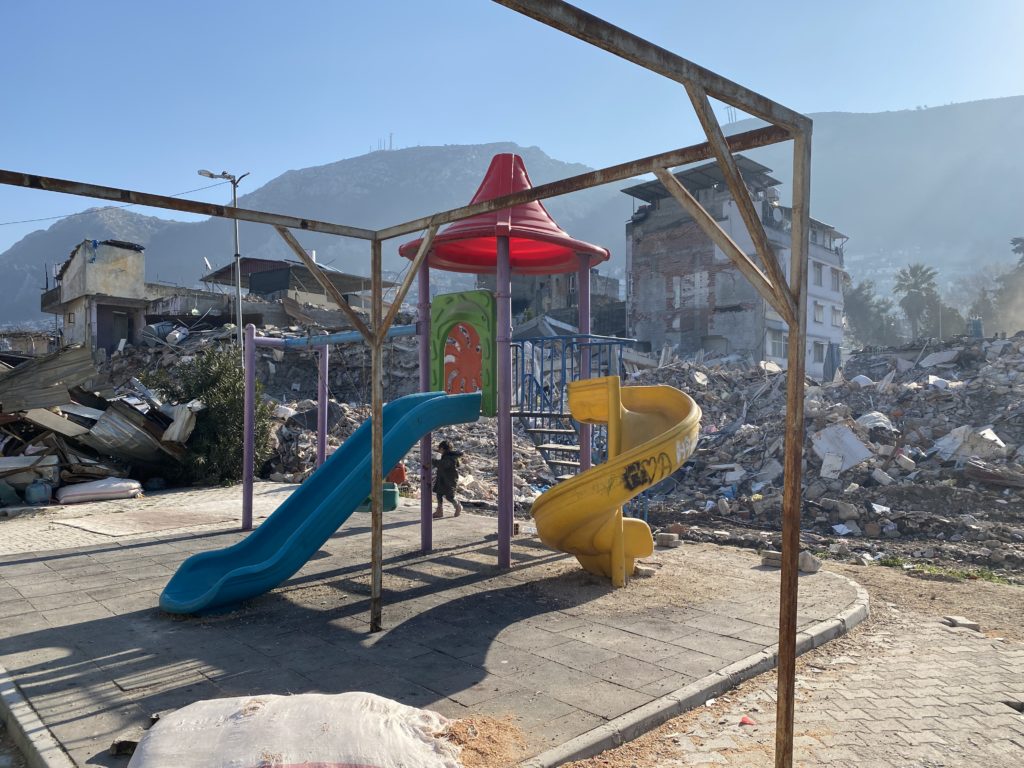 A colourful children's playground stands firm amidst the waves of rubble from collapsed buildings in Antakya, Turkey.
For Beste, now the only child around these streets, having a playground is a miracle that helps to distract her from the traumatic experience she lived only a few days ago. Swinging and climbing up the slide is one of the very few things she can do to keep the memories away.
"When the evening comes, she tells me: 'Daddy, let's go to a house that does not shake'," said Memduh, her father. "She does not like the tent because sometimes there are bugs inside".
Debora, a Spanish missionary who lived for decades in Türkiye, including Antakya, kept on asking the DART team not to forget about playing with the children and spending time with them because they are struggling heavily inside.
"Psychologically, she is gone, she is suffering," explained Memduh about his daughter.
Memduh (47), his wife Serpil (26), and Beste (4), were inside the house when the devastating earthquake hit in Türkiye. The wardrobe fell on Memduh and his hand was seriously cut, but otherwise the family was unharmed. Their house did not collapse, even though it is severely damaged. They now reside in a tent in front of the house.
"We have not been able to overcome it. Even when we are in the tent, we are still scared," said Memduh. Later on, he added,"Psychologically, we are very hurt. Which father wants his child to live in these conditions? But we don't have anything else".
Sadly, his statement rings true. The family no longer has a roof, running water, electricity or food. Everything they have now comes from the tremendous help that local pastors, Elmas and Hamdulah, are providing for their neighbours. Elmas and Hamdulah are the pastors of one of the few churches in Antakya, and their house is next to Memduh's house. Thankfully, their house didn't collapse either and they are now using it for storage and a kitchen. This is where GAiN's assessment team stayed too.
"It is Elmas, Hamdulah and the church that has helped us. Nobody else has really helped us. [It] is thanks to her that we are still here. Because nothing came to us from the authorities," the family shared.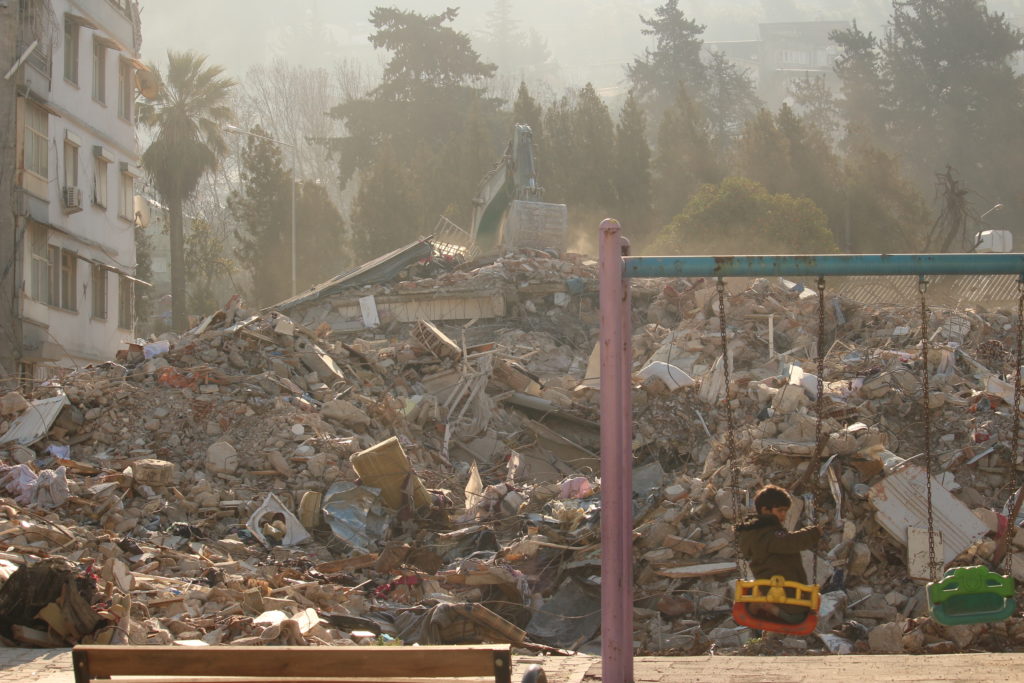 They went on to say that the highest need for them are blankets due to the cold temperatures at night. Currently, there is enough food, but they know this can change soon.
What they miss the most are not material things, but rather a community of people with which to share the experience. "It would be good if people were here with us, so that we would feel more encouraged and not feel that scared."
This has been one of the most important lessons of the DART Assessment Team when they were in Türkiye. People need people. Right now, it does not matter the background, language or culture barriers. Survivors just need other people to surround them and be with them in these ghost cities full of silence and desperation. This need for fellowship is definitely one of the main reasons why GAiN is sent a DART team to the ground.
Memduh, Serpil and Beste expressed their gratitude: "Thank you to anyone who wants to help us and thank you to the church as well that has been helping us. Basically, they saved our lives. If they were not here to provide for us, I don't know what we would do."