February 12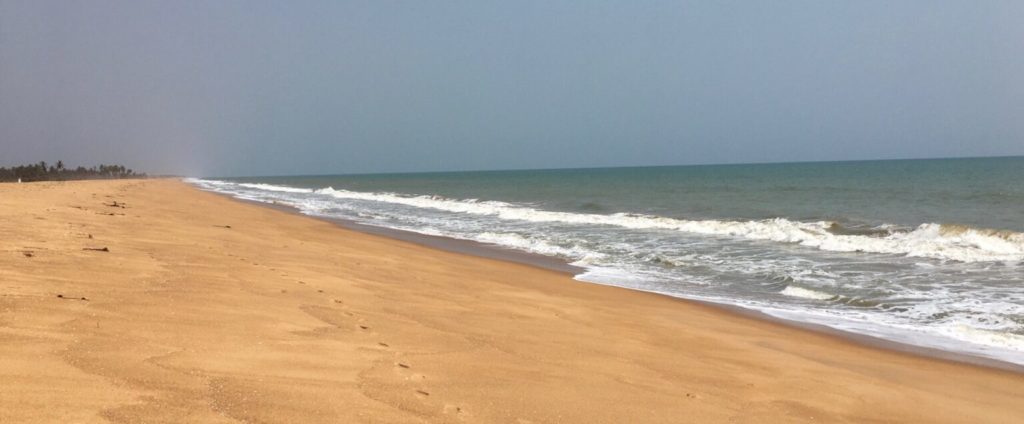 Today was a R&R day. The LIFE Team played tourist in the morning and went shopping in the afternoon. Their tourist experience was a guided tour of the four km Slave Road that leads from Ouidah to the ocean shore, pictured above, where over one million slaves were loaded on boats headed for Europe, North and South America.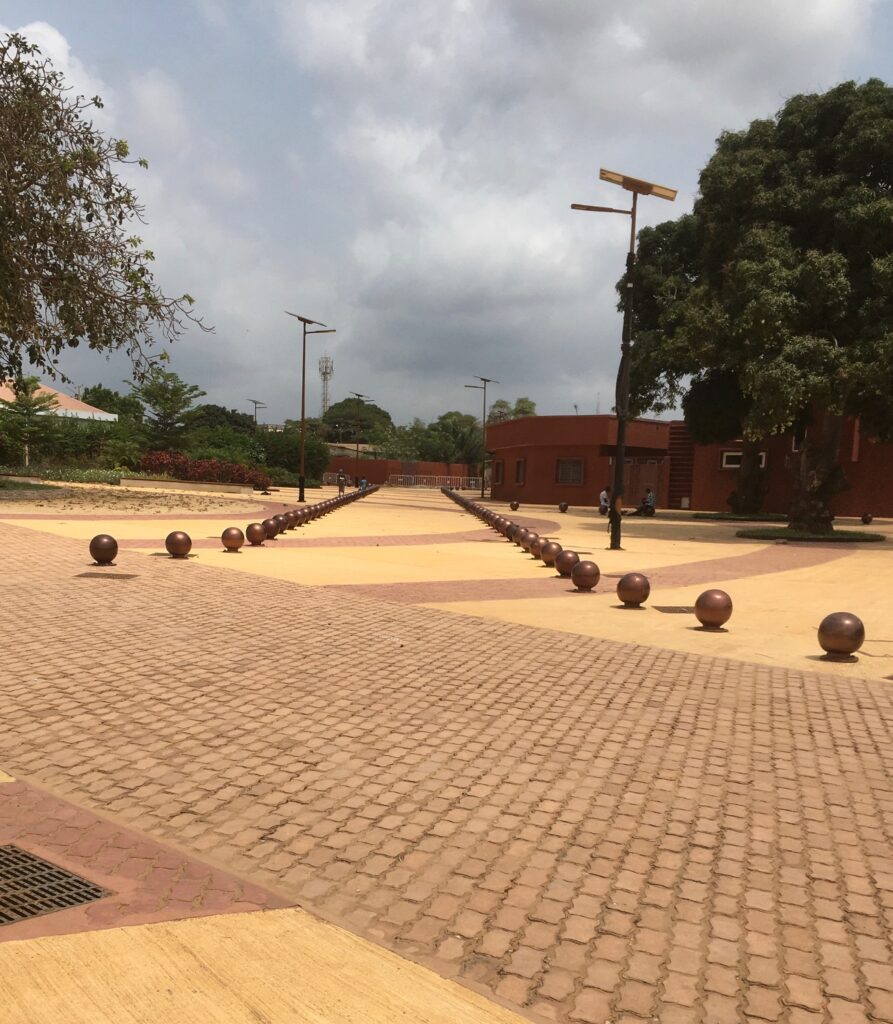 The Slave Road consists of six main stages, including Plaza Chacha, where enslaved people who arrived were auctioned, and the "Tree of Oblivion," which was replanted in 1992 and commemorates the tree where men went around nine times and women seven so that, in accordance with the voodoo tradition, they would forget their origin.
The "Zomai House," where slaves waited for the arrival of the so-called slave ships and the "Memorial of Zoungbodji," the mass grave where dead slaves were thrown.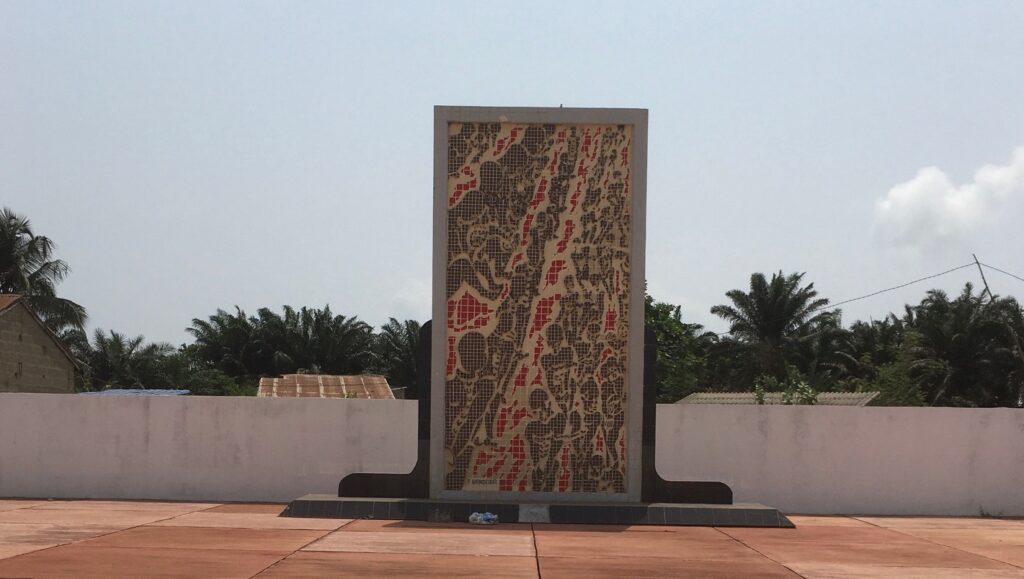 Here is the "Tree of Return" where men and women would go around three times, in accordance with the voodoo tradition, so that their souls return to their land of origin after their death.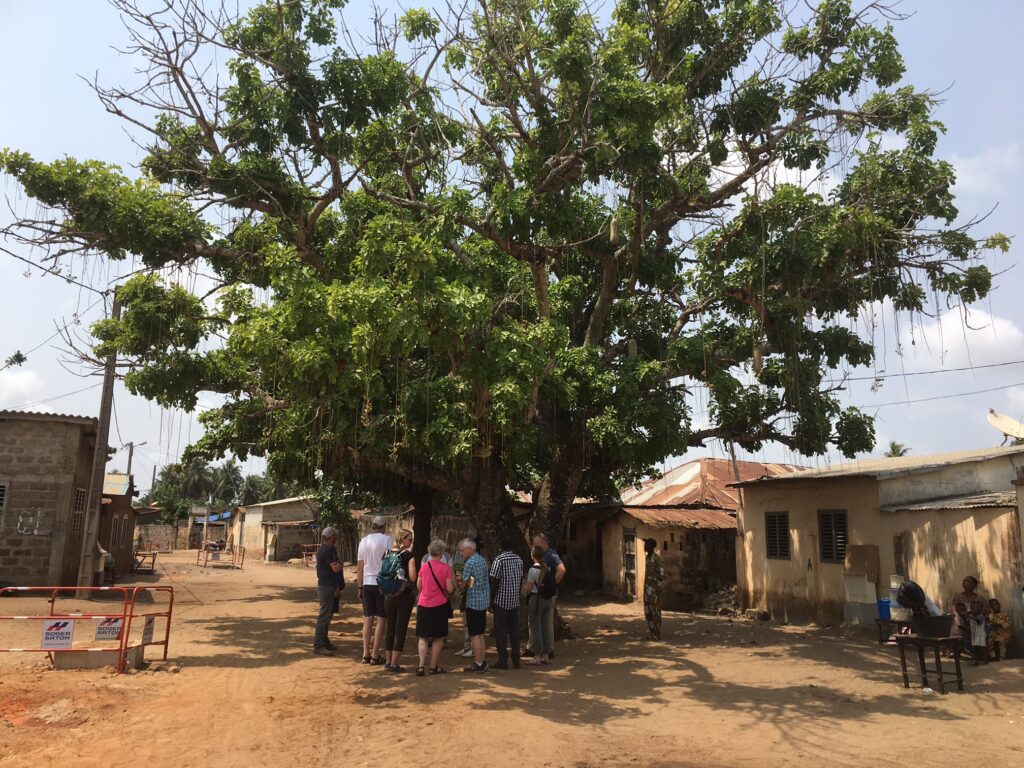 The route ends where the ships used to arrive, today symbolized with the artistic work "The Door of No Return". Even though we only walked about one km of the route, it was gripping to literally walk in the steps of over one million people who faced the brutal reality of the slave trade.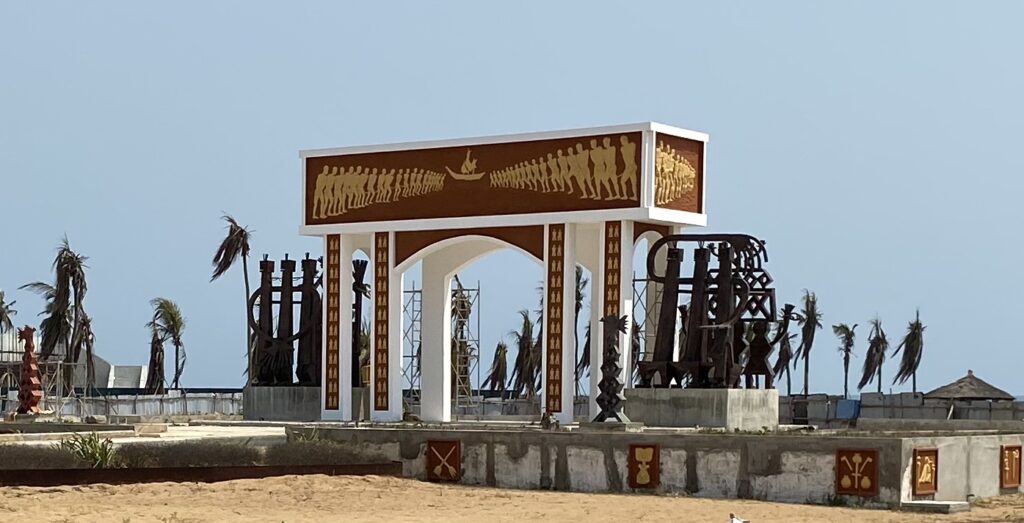 Our lunch was just a short distance from "The Door of No Return" with a view of the beach where the slaves took their final steps on the soil of their homeland.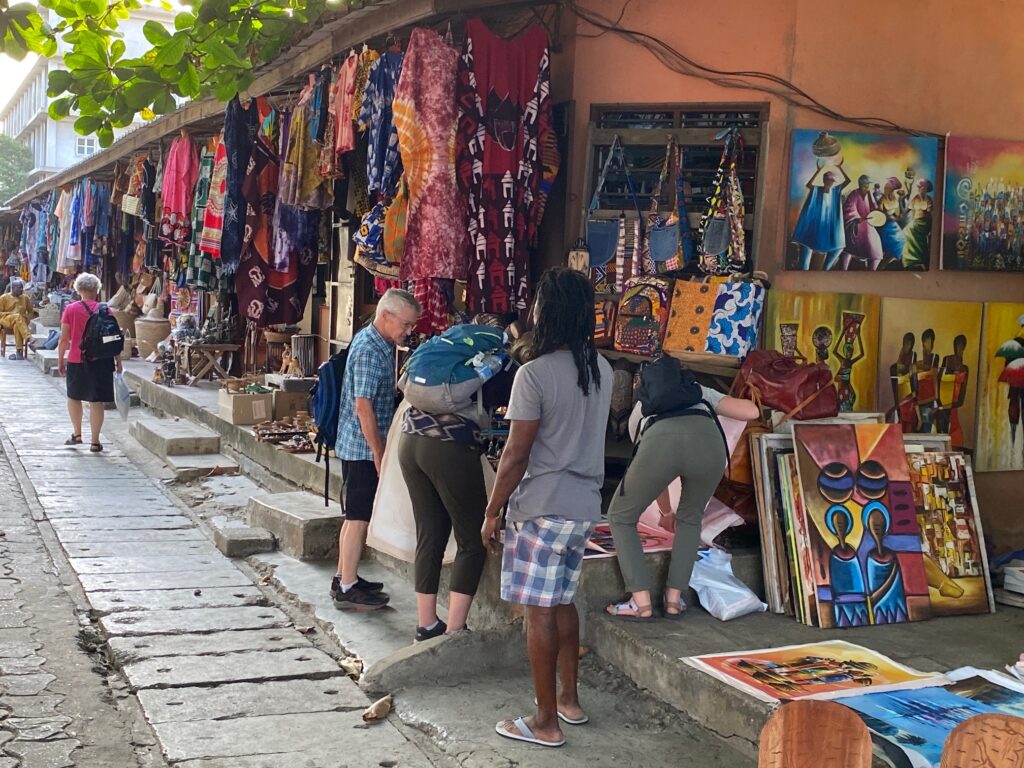 After lunch we engaged in a favorite past time of many… shopping.