"It's now a race against time. . .Every minute, every hour that passes, the chances of finding survivors alive diminishes." -Tedros Adhanom Ghebreyesus, Director-General, World Health Organization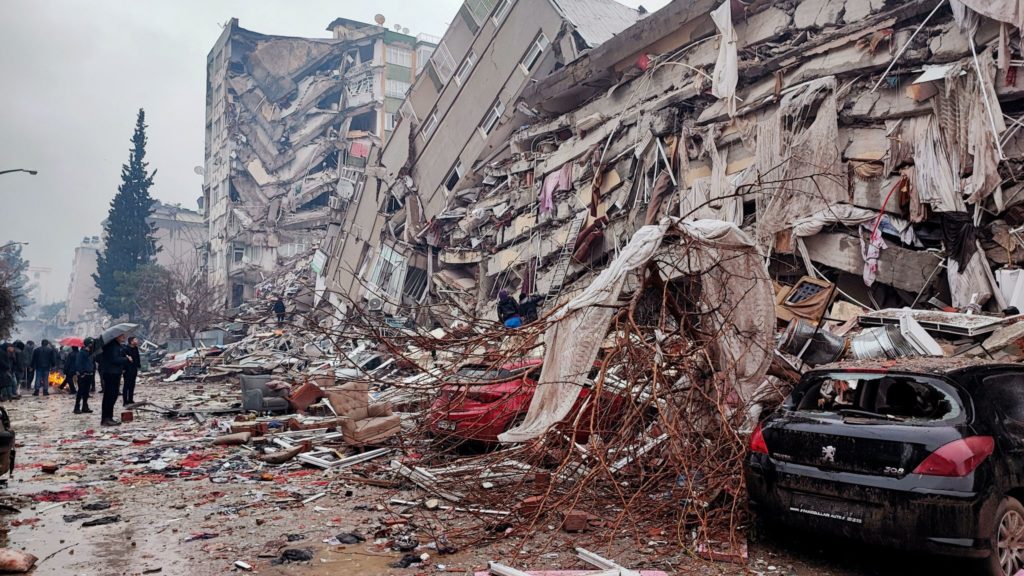 Sources estimate that over 11,000 deaths and 38,000 injuries have happened in Turkey and north-west Syria as a result of an enormous earthquake that struck southern Turkey at 4:17 am on February 6. Measuring at a magnitude of 7.8, this is the most powerful earthquake to be recorded in Turkey since 1939.
A second earthquake of 7.5 magnitude occurred at 1:24 pm with the epicenter in Ekinozu/Kahramanmaras province, following 78 recorded aftershocks. The Government of Turkey has declared a three month emergency in 10 provinces hit by the devastating earthquakes and several aftershocks.
The earthquake's impact on north-west Syria is especially devastating, considering that 4.1 million people, primarily women and children, are already dependent on humanitarian assistance. In addition to the upheaval caused by the earthquake, Syrian communities are dealing with an on-going cholera outbreak and harsh winter weather, including heavy rain and snow over the weekend.
Hundreds of thousands of people in Turkey and Syria have spent the night in their vehicles, crowded into sports centers and shelters, or on the streets trying to keep warm with makeshift fires. Their homes are either a pile of rubble, significantly damaged or at great risk of becoming destroyed with each passing hour. Authorities fear that the final death toll could be much higher.
With severe winter storms currently sweeping through the region and compounding the misery for survivors, families urgently need life-saving shelter and assistance.
There is great fear and uncertainty for people affected by the devastating earthquake.
Will you join us in praying and in providing life-saving emergency aid to those in Turkey and Syria?
Through our local partners in both Turkey and Syria, we are providing much-needed items such as food, water, blankets, sleeping bags, tents, heaters, power suppliers (generators, power banks) and winter clothing. GAiN worldwide is responding to the situation together, with GAiN Canada serving as the lead agent for Syria and GAiN Spain serving as the lead agent for Turkey.
Those affected are in desperate need of hope, peace, provision and protection. The need for aid is critical.
We can't do anything for those who have passed away, but we can be the hands and feet of Jesus to the survivors who are alive, hurting and grieving. We must offer them hope in what really seems like a hopeless situation.
Our goal is to raise $250,000 toward providing emergency relief. You can help make a significant impact in Jesus' name.
Sources: OCHA, The Guardian, El País, CNN, NY Daily News
One response to "Calling for Help in Turkey and Syria"