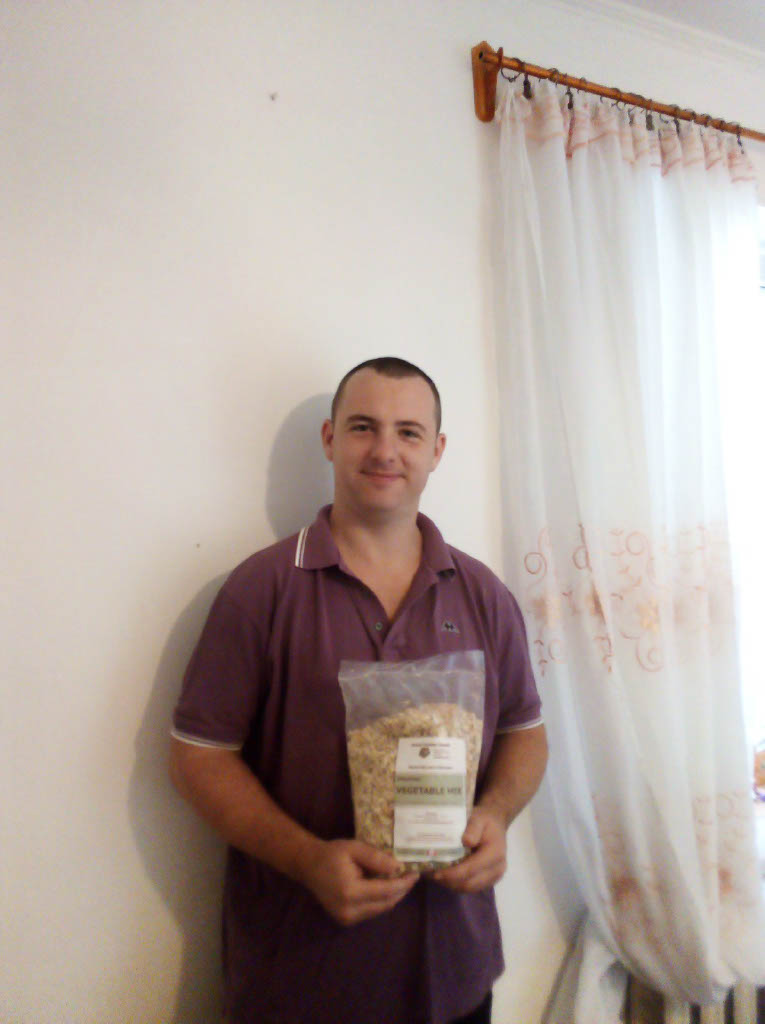 Since March 2022, Global Aid Network (GAiN) has provided disaster relief to people in Ukraine that have been internally displaced, directly affected in-country, or have fled to neighbouring countries because of the ongoing war. In partnership with our offices in Germany and the Netherlands, GAiN has helped ship over 215 truckloads of essential items to refugees within Ukraine, as well as Poland, Hungary, Romania, Latvia and the Republic of Moldova.
Over the course of our involvement in Ukraine, we have received many incredible testimonies of God's faithfulness in meeting the needs of the people and demonstrating His unconditional love for them.
In one report, we learned about a young family who fled from occupied Melitopol in early March 2022. Nikolai Yushchiki (38 years old) and his wife Galina (36 years old), together with their children, fourteen-year-old Stas and two-year-old Alisa, found refuge in western Ukraine in the village of Ivanichi. Before the war, Nikolai worked at a foundry, and Galina worked at a confectionary shop. As a result of Russian aggression, the family was left without a means of supporting themselves.
Now, they receive only social benefits as Internally Displaced Persons (IDPs).The family was able to rent a small apartment in Ivanichi, but soon realized that the mattresses were in terrible condition. Nikolai turned to a charity foundation for help, asking if it would be possible to get new mattresses. Not only was this request met, but the family also received a grocery box, dry soup, lentils, sugar, as well as dishes and toys for children. Nikolai, Galina and their children were overjoyed, and deeply thankful for the abundance of support. This provision has given them a sense of security and hope for the foreseeable future.
In another report we learned about a man named Pavel Nikolaevich Ivanchenko (78 years old), who escaped the war in the Kherson region in the village of Kamyshany. The village is now under Russian occupation, so Pavel will have to spend the winter in the Volyn region of Pavlovka, which is far from his home. His daughter and family fled to Poland, but he could not bring himself to leave his native country and now must live alone. Since this traumatic experience, his blood pressure often rises and a significant part of his pension and social benefits must now go toward buying medicine. So when he received a package of dry soup from GAiN Canada donors, Pavel was overwhelmed with delight and gratitude. Through the simple act of giving away basic provisions, heartbroken and displaced people like Pavel are shown the goodness and warmth of God's love.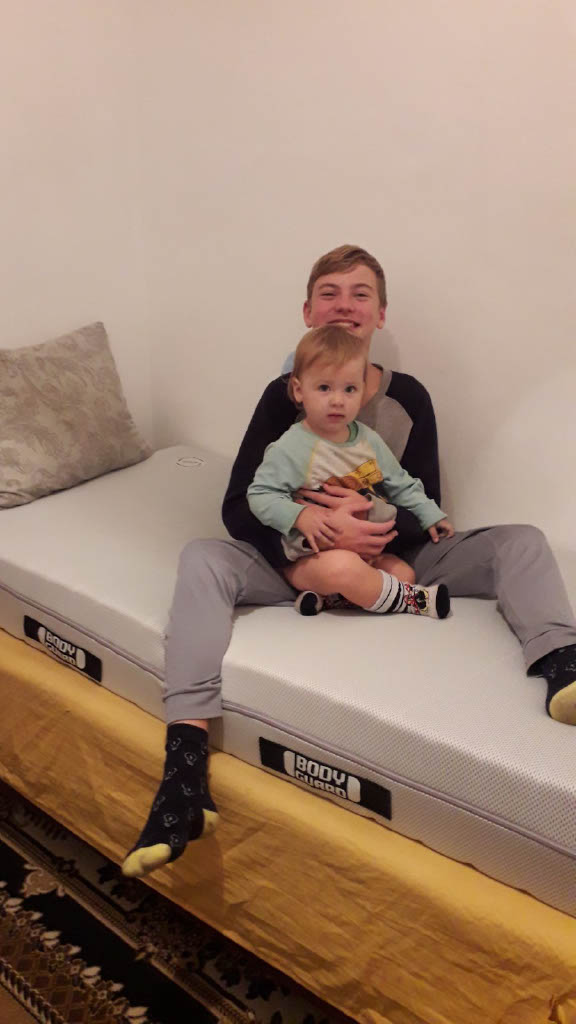 Our team is heartened by the stories of lives being impacted through the practical assistance of our partners on the ground. However, our mission to reveal hope and restore life to those living in crisis and need in Ukraine is far from over. With the winter months upon us, our contacts share a deep concern about Ukrainians weathering the cold season without sufficient heat and electricity.
According to UNHCR High Commissioner, Filippo Grandi, "Winters in Ukraine are very harsh and severe, extremely cold. So, we must do everything possible to prevent the cold of winter from becoming the next challenge for people that already have to face so much in their lives."
In response to this situation, GAiN has committed to three new projects in Ukraine that targets people's basic survival needs, such as heat, shelter and food, while also creating space to share the gospel. The first project is in partnership with GAiN Germany, and provides practical support for IDPs registered in the city of Rivne. Since the start of the war, about 20,000 individuals have registered as Internally Displaced Persons (IDPs) in Rivne, and another 60,000 IDPs are forecasted to arrive. In response to these high numbers, this project focuses on setting up four different warming stations around Rivne.
GAiN has formed partnerships with local churches in the area so that locations will be run by a rotation of different church volunteers. Each warming station consists of a large heated tent for people to gather inside and receive warm drinks, a hot meal and engage in spiritually uplifting conversation with volunteers. There are also places for people to charge their phones and receive overnight accommodation, as GAiN Germany is setting up 100 beds within the warming stations.
The locations are utilizing a tool called the Light Box which sends out a mobile network, allowing people to get wifi and download the Bible, watch the JESUS film in their own language, and view different resources on such topics as trauma and information on the city. The church volunteers are available to answer questions and engage in further discussion surrounding the JESUS film showings and the downloadable Bible. GAiN is filled with joy that through the warmth and hospitality of these stations, the people of Ukraine are experiencing the comforting presence of God and coming to know his message of grace.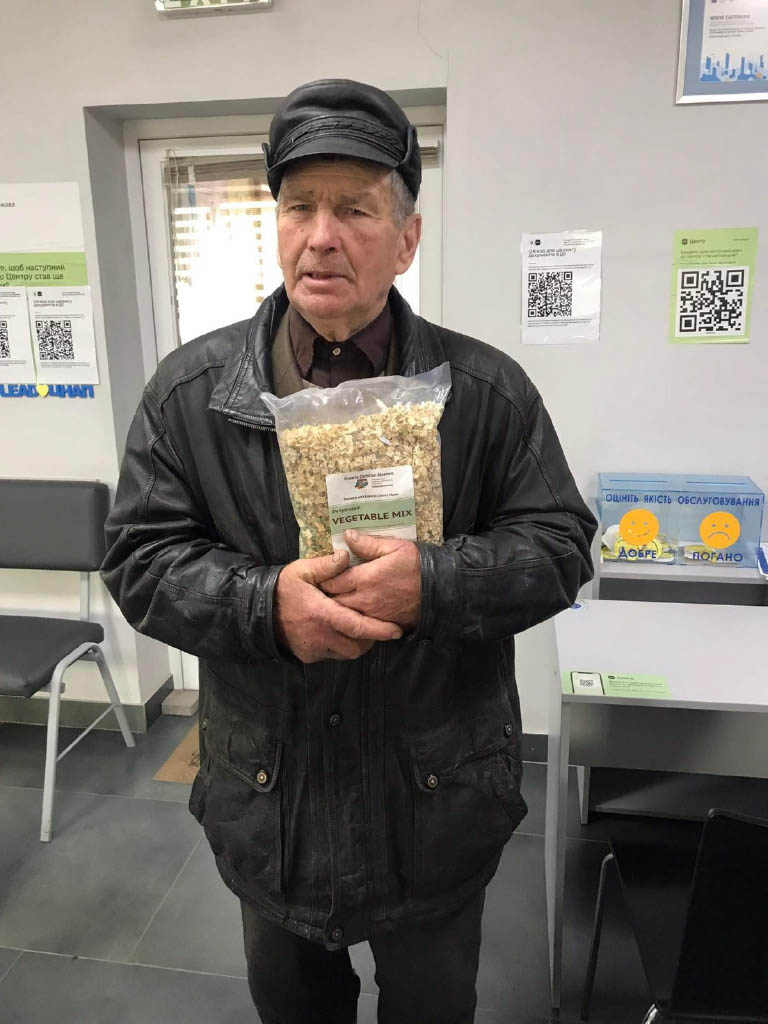 In partnership with another ministry organization, GAiN has launched a second project that focuses on distributing sleeping bags to communities across Ukraine. In early fall, this partner organization bought and distributed twenty sleeping bags, along with goods, such as canned meat, sauces, flour, sugar, salt, oil, and pasta. These sleeping bags were received with immense gratitude, and now as we are in the midst of winter, there is an increasingly high demand for more.
In light of this overwhelming need, we have purchased and distributed at least 250 high-quality sleeping bags to cities and villages in eastern Ukraine. We are thankful for the opportunity to join forces with another ministry, and believe that many will experience the care and love of Jesus Christ through the practical provision of these sleeping bags.
GAiN has undertaken a third project that will take place in the UK and focus on collecting pallets of food, as well as Gifts in Kind (GIK). In partnership with a local organization, GAiN purchased 30 pallets that went into a truck at the end of November, which was then transported into Ukraine in a convoy of 5-6 other semi trucks. Our offices in Germany, Austria and Spain also worked to fill these trucks, and we are thankful for how smooth this process has been.
The cold, long winter only serves to accentuate the devastation and upheaval that already preoccupies Ukraine. Despite the overwhelming need of those that are displaced within the country, GAiN is filled with faith for what the Lord has already accomplished and will continue to accomplish through these projects. We pray that through such gifts as a warm shelter, a hot meal, a sleeping bag or a listening ear, that people would receive a spark of hope and encounter the God that sees and knows them in their distress.
Sources: UNHCR (2022, July 7). Ukraine struggling now, but winter will be even worse: UNHCR chief. https://news.un.org/en/story/2022/07/1122102