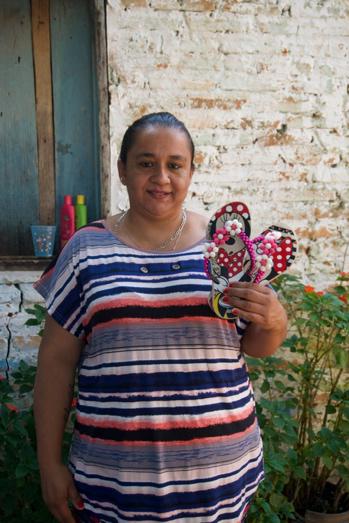 Fabiana had to leave her two children at home while she went to work. When she became pregnant with her third, she knew it was time for a change. It was five years ago when she accepted her sister-in-law's invitation to form part of a trust group and start her own business with the help of Diaconia, Global Aid Network (GAiN)'s partner in Paraguay. Diaconia's micro-finance project is part of our Economic Empowerment core strategy, which helps empower women entrepreneurs, providing them with resources to start their own businesses and other income generating activities.
Now, Fabiana is selling clothes in her neighborhood, and can stay home with her three children and niece that she adopted. The women in the trust group have provided Fabiana with the support she needed to build and grow her business. It was truly the first time that she learned what it was like to do life in community.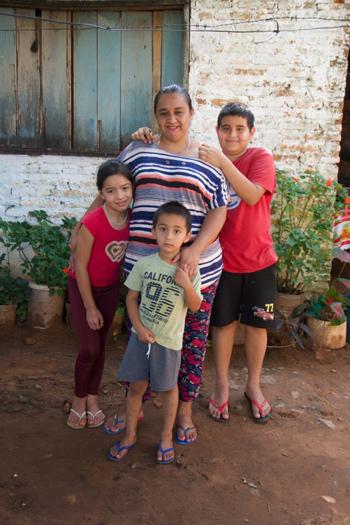 Last year, Fabiana experienced a health scare. She had several expensive tests done on her heart and the medications she needed to take exceeded her financial capabilities. Her group came together to support her and held several fundraisers to pay for Fabiana's medical expenses and help her make her loan payment. Thanks to the solidarity of her trust group, Fabiana's health continues to improve and her family never lacked anything.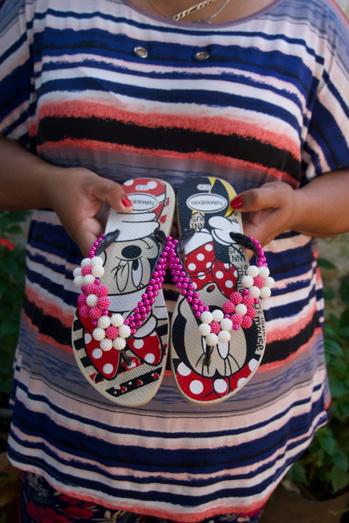 Her group, called "Women, Goals, and Achievements," also requested and completed one of Diaconía's vocational training courses: sandal decoration. Only two weeks after finishing the course, Fabiana sold eight pairs of sandals and was grateful for the additional income generated.
Thanks to the influence of her group's chaplain, Fabiana also received spiritual and emotional support through her health problems and has started attending a local church with her family. She has learned to value every day while still dreaming for a better future for her family. "I want to remodel and improve my home," she commented. As Fabiana works to grow her business, she dreams of a safer, nicer home for her family, and of giving her children the best in life.
One response to "Life In Community"