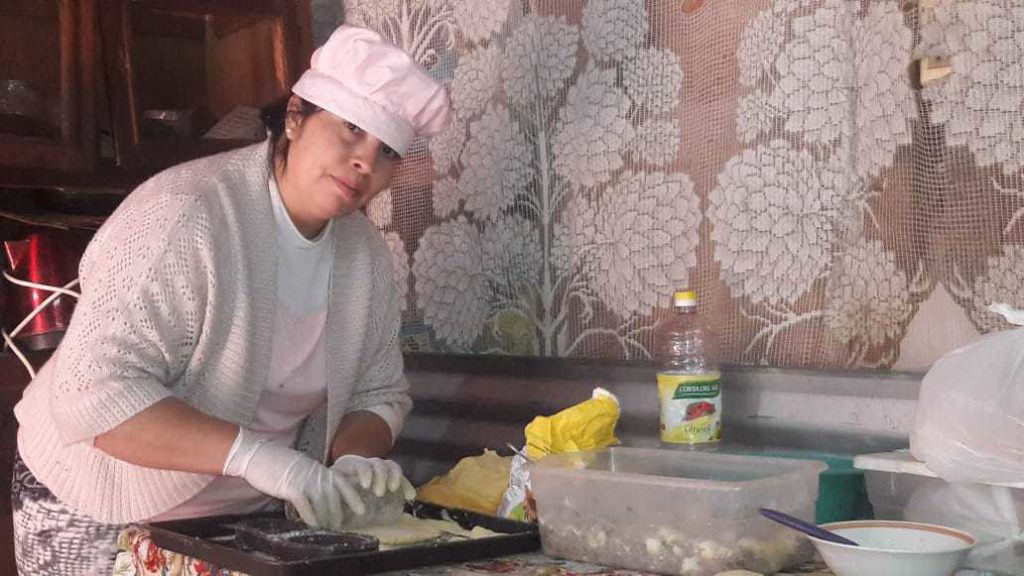 In 2013, Alice was working at a clothing store when she got pregnant with her third daughter. She quickly realized that working away from home was no longer an option for her, with her husband also working as an electrician.
It was her sister-in-law who introduced Alice to Diaconia, Global Aid Network (GAiN)'s partner in Paraguay. Through Diaconia, Alice's sister-in-law was able to borrow a microloan to start and grow her own business. It was through the trust group that she was able to get connected to a group of other entrepreneurs and a chaplain – helping them grow, not just as business owners, but also in their faith. When Alice was invited to join a Diaconia trust group, she decided to take the risk and try something new.
With her first loan, Alice started making traditional Paraguayan foods to sell in her community. After several loan cycles, she decided to use her savings to purchase materials for event decoration. She started decorating for birthday parties, baby showers, and quinceñera parties. Alice has now been with Diaconía for seven years and has a small food stand on the main road, a few blocks from her home.
When the COVID-19 pandemic hit and Paraguay enforced strict lockdowns, she stayed positive and reinvented herself. During the quarantine months, she began to make fast foods in her home to sell to her neighbours, along with soft drinks.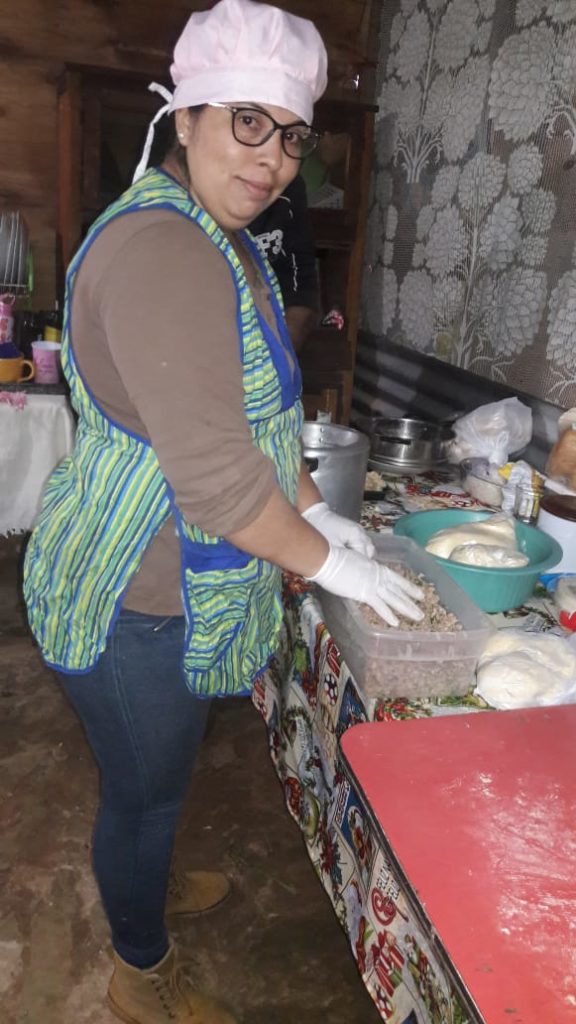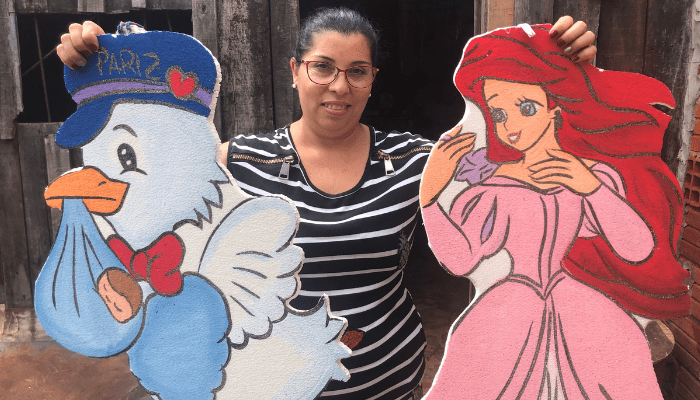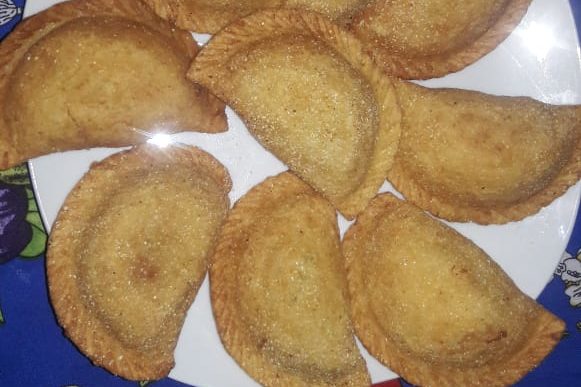 "It's not easy. I even began to offer beauty services like hair treatment and styles, so that we could keep saving," she said.
The Diaconia trust group that Alice belongs to is called "More than Conquerors" and has 13 women that support each other in their businesses. "When someone is struggling, we all come together and divide up their payment. Then when that person can, she pays us back. But we always converse about it first," she commented about her group's solidarity. She says that good communication is the key to her group staying together for so long.
Each trust group has access to a designated chaplain who provides spiritual support, prayer and emotional support. Before each meeting, they share a Biblical devotional and offer to connect women to local churches in their area.
Alice says that their group has learned a lot from their chaplain and that her home never lacks prayer. She and her husband kneel and pray every morning before they go to work. "I thank God for everything I have and everything that he keeps giving me."
Her greatest wish is for her daughters to keep studying. Alice worked hard to find new sources of income during the pandemic and thanks to her efforts, she was able to pay the registration fee for her daughter to start studying law at a local university in February 2021.
Alice and her husband are thankful that they had the opportunity to learn and practice saving financially, with the help of Diaconia. They are now saving to buy their daughter a laptop for college. They were also able to purchase a family vehicle that allows her husband to go to work safely, and now can take their daughter to and from school.
While Alice has already achieved so many of her dreams for her business and her family, she has one more dream for herself. She would love to finish her studies. Alice dropped out of school after ninth grade, had children and began working to help sustain her family. Now that her daughters are older and her family is stable, her dream is to finish secondary school and go on to study nursing in a local university. Because of the support she received through Diaconía, Alice's hard work and dedication has improved her family's quality of life and continues to give them hope for a better future.
Like Alice, many other women have been able to find financial freedom from debt, support their families, grow in their relationship with Jesus, and live out their dreams. The micro-finance project is part of our Economic Empowerment core strategy, which helps to empower women entrepreneurs and provide resources so that they can start their own income generating activities and live life to its fullest (John 10:10). It's our hope that many more women, like Alice, will be able to grow their own businesses and accomplish more than what they could have ever imagined!