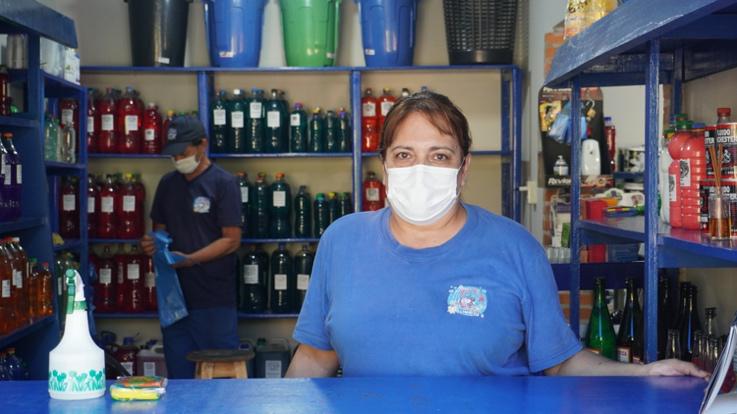 For nearly two decades, Rosa has fought to break stereotypes to run a growing business in Paraguay. What began as a garage start-up project selling wash rags is now a cleaning supply business that employs several people, and contributes to several other businesses in the area.
Through Diaconia, Global Aid Network (GAiN)'s partner in Paraguay, Rosa has been able to receive micro-loans to grow her business. The micro-finance project is part of GAiN's Economic Empowerment core strategy, which aims to alleviate poverty, unemployment and a lack of economic opportunities.
When Rosa joined her Diaconia trust group, eight years ago, she met several other women entrepreneurs who have supported one another as they dream about growing their businesses and work on making their dreams become a reality. Rosa is thankful for her trust group and has been grateful for the support she received. "It's not common to trust women and help them build a business, but Diaconía gave me that opportunity," she said. Rosa formed her own group and continues to invite more women so that they can have more opportunities to improve their quality of life.
Despite the difficult situations that Rosa has confronted along her journey of running a business, she keeps her faith in God and her mindset positive. "I am a warrior. I will get through this," she said with confidence. Even through the economic crisis caused by the COVID-19 pandemic, Rosa's business stood firm and even helped others in her community. When she heard that recyclers were struggling to feed their families due to lack of work, she told them that she would buy all the plastic bottles they could bring her to sell her cleaning products in. Because of Rosa and her business, several people were able to provide for their families and survive the pandemic.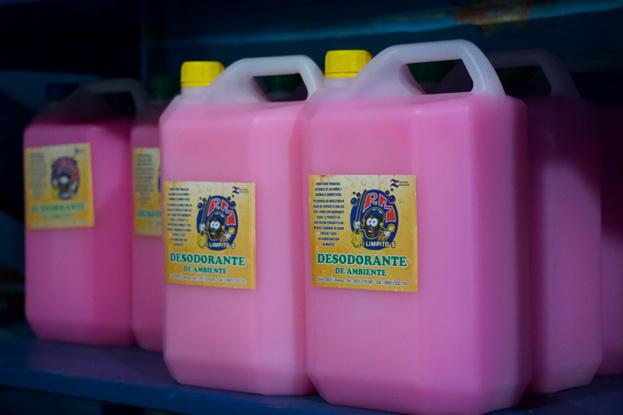 As Rosa gets older, she dreams of one day selling her business and being able to retire with that income. Thanks to the stability of her income through her cleaning supply business, her children were able to study, become professionals, and now all live on their own – opening the door for Rosa to retire and enjoy her family.
One response to "Opportunities to Help in the Community"