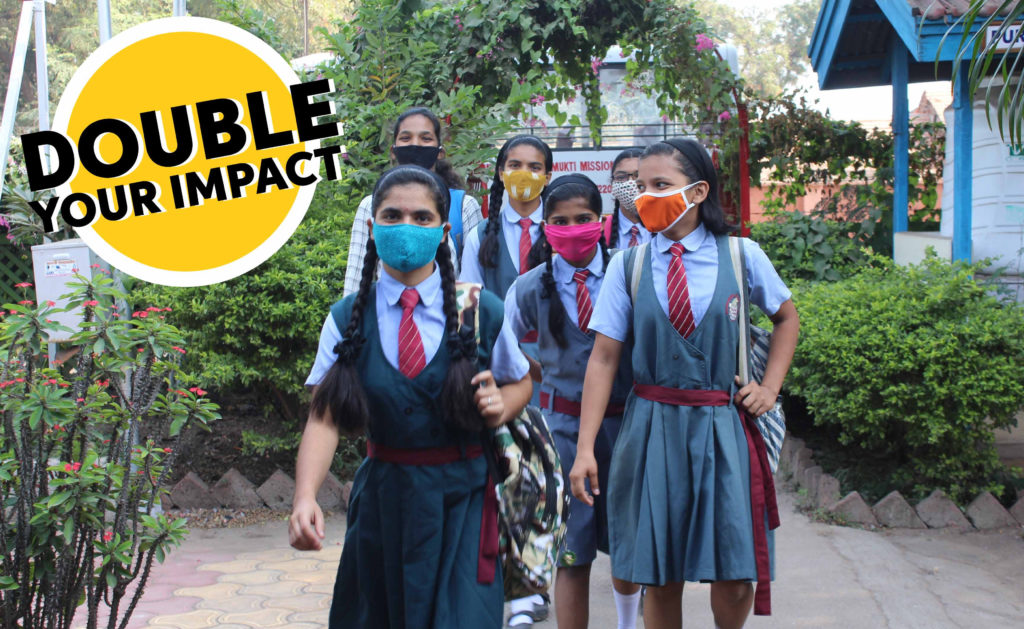 Stories and images of mass cremations in India paint a stark picture of the devastation and suffering that the country is experiencing amidst its second wave of COVID-19.

With a population of 1.36 billion, India recently reached an overall total of 23,340,938 COVID cases and tallied 254,197 deaths. The numbers are believed to be much higher, considering the amount of infections and deaths that have gone unreported.

The situation is dire, as hospitals are unable to accommodate patients due to a shortage of beds and medical oxygen supply.

The state of Maharashtra, where Pandita Ramabai Mukti Mission's main campus is located, has been hit the hardest. Unfortunately, despite taking safety measures, Mukti Mission hasn't been immune to the health crisis. As of May 12, a total of 74 staff and residents (women and children) have contracted the virus – five have been admitted to the hospital, while five are quarantined and recovering at home. A total of 63 have recovered or been discharged from the hospital, but sadly, it's been confirmed that two people have died.

Mukti Mission is a Christ-centred home that desires to see women and children become salt and light in society. GAiN believes that every person is made in the image of God and has inherent dignity, regardless of their background.
"There is a shortage of important drugs, which is a big challenge for us." – Anil Francis, Mukti Mission's Chief of Operations and Deputy Director.
Mukti Mission needs your help. As the Canadian Chapter of Mukti Mission, we are working to respond to this crisis and are asking you to join us in this effort.
While Mukti Mission's hospital staff are working hard to care for COVID patients and ensure a quick recovery, there is still a shortage of equipment needed to treat patients in care.
Among what is needed are:
4 BiPAP machines
2 ventilators
4 cardiac monitors
4 oxygen concentrators
medicines and testing kits
These machines cost a total of $80,000, and will help
position Mukti Mission to respond to the third wave
equip Mukti's Krishnabai Memorial Hospital to provide help and care to Mukti's staff, residents, community of Kedgaon village and the surrounding rural communities