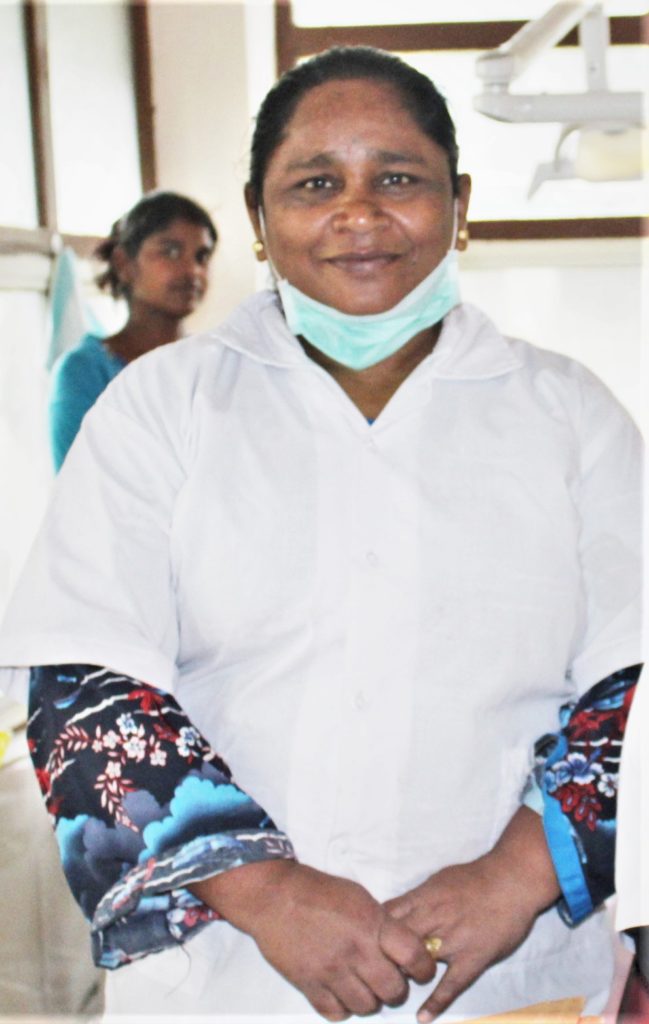 Thank you to everyone who partnered with us to help reveal hope and restore life to the residents and staff of Pandita Ramabai Mukti Mission, as India is experiencing a devastating second wave of COVID-19. Thanks to your generosity and willingness to act urgently, we have reached our goal of $80,000. We have informed Mukti to purchase the medical equipment and initiated the wire transfer to send funds over. This will supply Mukti Mission's hospital with the equipment needed to treat patients in care, and even prepare Mukti to respond to a third wave.
As of Wednesday, May 26, a total of 67 staff and residents have recovered from the virus, 13 are in the hospital and 16 are recovering in isolation at home.
Mukti Mission is mourning the loss of four people who have passed away from COVID. Just this past week, Tara Tai, 83 years old, passed away at Pune Hospital. Mukti is currently arranging a funeral service for her. Another woman who recently went to be with the Lord is Madhuri Khurade, She was brave and cheerful until the end and put up a gutsy fight against COVID. She came to the Mission in 2012 after being deserted by her husband. Madhuri is survived by her two children, who reside in Nasik. She was strong and hard working, with a very helpful nature and never refused any assignment given to her.
Since the outbreak on Mukti campus, Dr. Ajitha Kuberji, the medical officer for Mukti, has been in touch with the local doctor, Dr. Bhandalwalkar, and has been receiving advice. Patients in more serious condition are transferred to Dr. Bhandalwalkar's hospital. Meanwhile, Dr. Kuberji continues to keep patients' medications monitored from home. Mukti's hospital staff have risen to the occasion, diligently ensuring that all PPE kits and protocol are strictly followed.
The children at Mukti are occupying themselves with indoor games, gardening and helping in their flower families. The Home Supervisors take utmost care to ensure their wards maintain social distance, take steam inhalation and drink neem decoction.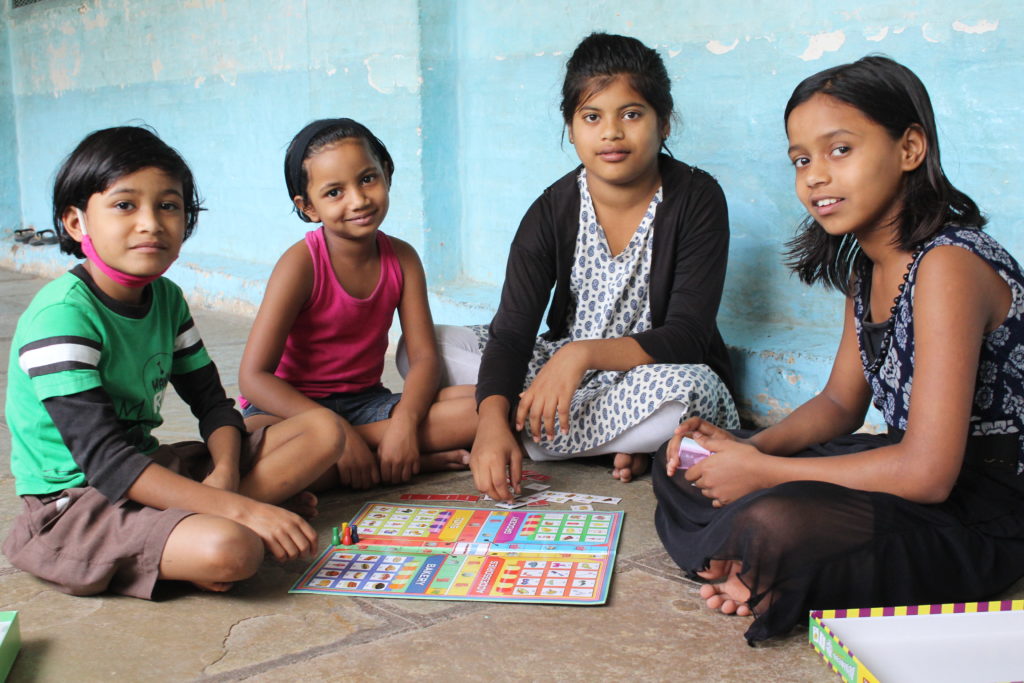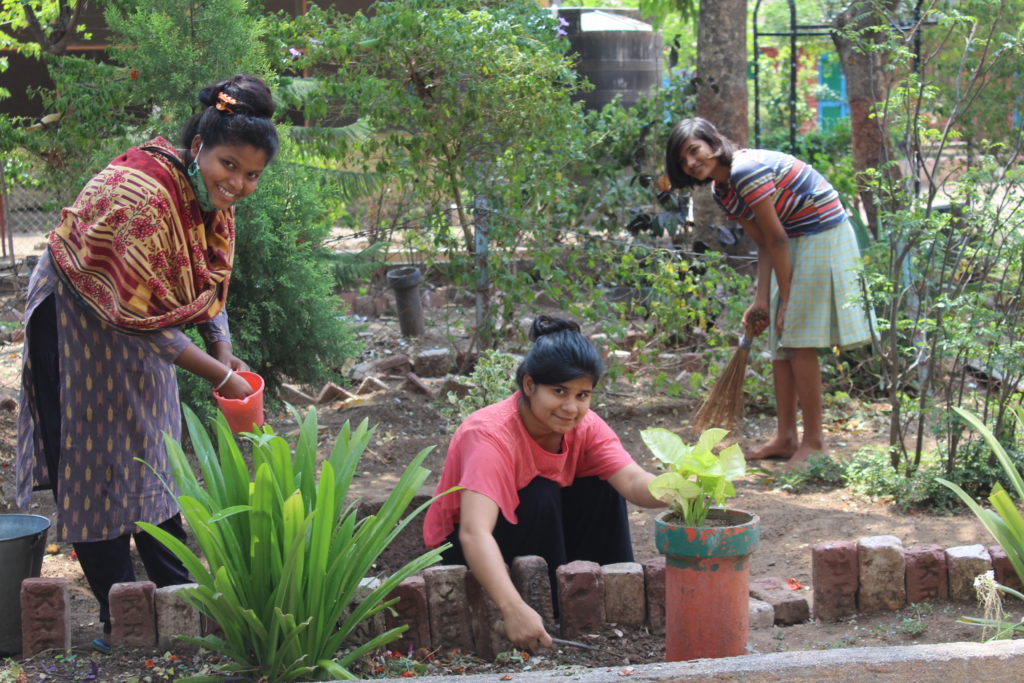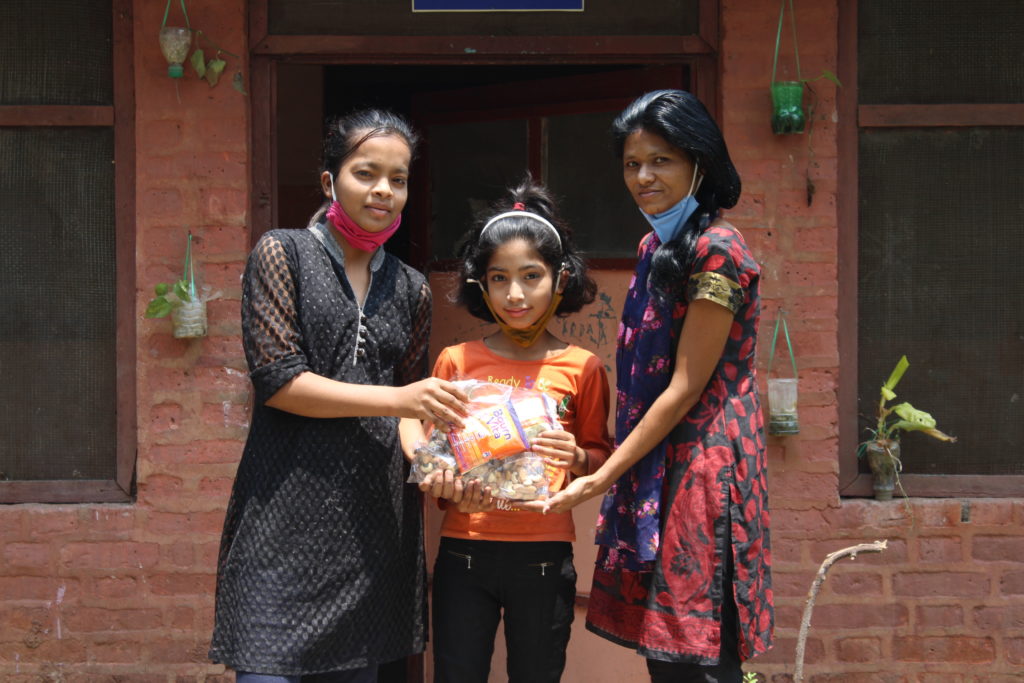 Children and women who are recovering were given packets of Bournvita (a drink with nutrients, similar to Ovaltine/Horlicks) and dry fruits. Each family has also been given an oximeter to monitor oxygen level.
Two weeks ago, the gram panchayat (village council) of Boripardhi village sprayed the entire campus with medicine and all the families where children reside, as well as the different Sadans (homes) were sprayed from inside as well.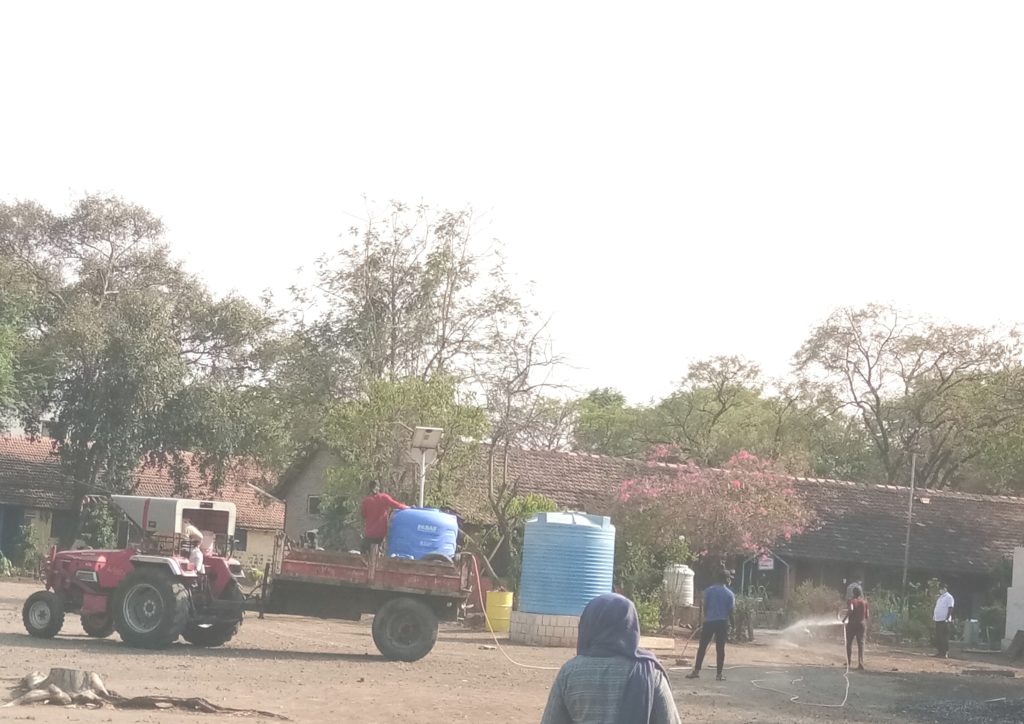 Mukti continues to stay strong and positive during this time. Although the situation is challenging, they continue to be grateful for God's care and provision, praying through Psalm 91.
Thank you again for responding urgently and giving so generously. Your help and prayers have been greatly appreciated
2 responses to "Update on Mukti's COVID Situation"