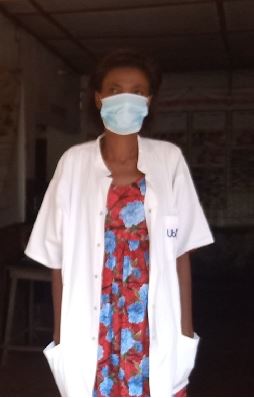 In May of this year, our Water for Life Initiative (WFLI) teams completed the first of three rounds of our COVID response (as of today, our teams have completed three rounds). Teams delivered handwashing stations and soap to community clinics in rural Benin and Togo, to help support clinics with low resources. We also provided personal protective equipment (PPE) and instructions on how to prevent infection. Each clinic received five handwashing stations with soap and water, 100 masks, 100 pairs of gloves, and sanitizer fluid.
Ida Hedje, the supervisor at the clinic CS de Attogon in Benin, told our teams that the new equipment gave her and her colleagues a sense of security because it helps reduce the risk of contamination for themselves and visitors to the clinic.

Silete Henemi, the manager at USP Klologo in Togo said, "This new equipment is going to serve us to protect all the clinic workers. We will also use the mask as protection to our patients and let everybody that is coming to the clinic to wash their hand properly before having access to the clinic."
"This new equipment will help us to be more protected in our interventions with patients and also help the community practice hygienic measures to fight against COVID-19 contamination," Kodjovi Niamessi, manager at USP Atovou in Togo, said.