Story and photos by Pau. A. (Written on May 26, 2020)
One of the valuable contributions the DART (Disaster Assistance Response Team) is bringing to camp Moria is additional experienced personnel and good quality equipment. This week, from Monday to Wednesday, we are helping our partner EuroRelief to distribute hygiene packs to 2.000 families.
Most of the hygiene packs were donated by UNICEF. We also have refugee volunteers from Team Humanity to translate and give directions to families, while EuroRelief and GAiN are coordinating the distribution. It's amazing to see four aid organizations come together for such a necessary thing as it is hygiene inside camp.
While the rest of the team is still working on the construction project, Marie-Jose is probably bringing back memories from the DART mission in Iraq as she is taking care of registering and keeping track of the families being helped during the distribution. Meanwhile, Anais is standing under the hot sun guarding the queue and receiving tickets, while showing unconditional love with her big smile and nice conversations, probably without understanding a word. Moreover, our distribution equipment is making things much easier for dealing with the crowds.
"It's the first time they give me this," says Farid*, a young Afghan man who arrived at Moria six months ago with his family, "just once they gave us soap, now they are giving us this box, but I don't know what's in there." Every box includes two 10L collapsible water containers, one bucket, 12 soap bars, a self-powered torch, child potty, multipurpose cloths, reusable menstrual pad kits, sanitary pads, a safety whistle, underwear and laundry detergent.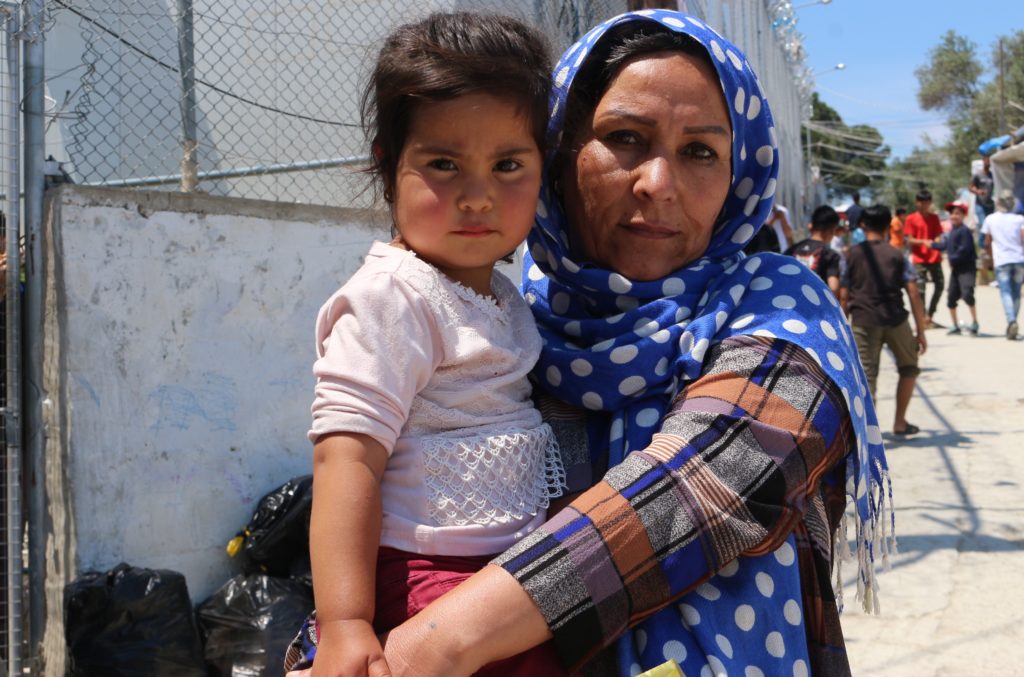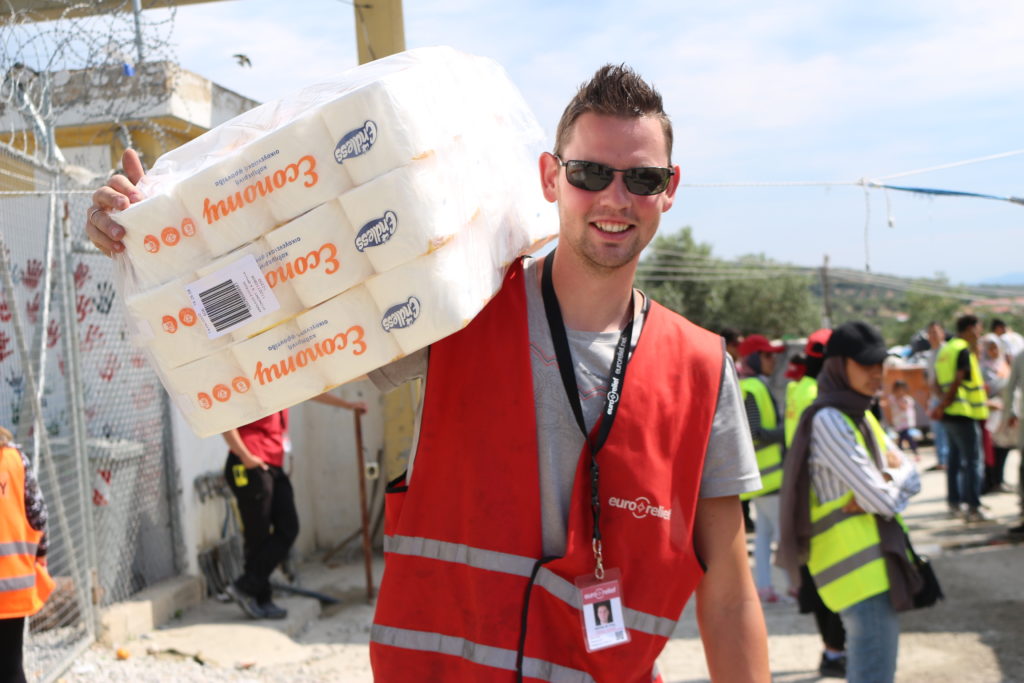 Zahra* is an Afghan woman in her fifties who came five months ago, now living with her husband in a tiny house made of reeds on top of the area called The Jungle. Where she lives "there is no washroom, no facilities, nothing," therefore they need to walk for a while to reach one. They try to keep clean and take hygiene measures during coronavirus times with the "few" products they have. "Two times they gave us soap," she recalls, "but the other times we buy it ourselves." The last time they received soap was "two months ago."
These families also affirm using only water for washing when they run out of soap and other products. But water is also a big problem inside Moria. "Because now the weather is so hot, every day we should take a shower, but we don't have (enough) water to do that," explains Fatimah*, an Afghan teenager raised in Iran who has come to the distribution on behalf of her family. "Because of coronavirus we should wash our hands, but we don't have water, what should we do?"
Fatimah is so right. Sometimes, Moria camp feels like a never-ending steeplechase race.
*Names changed for security reasons