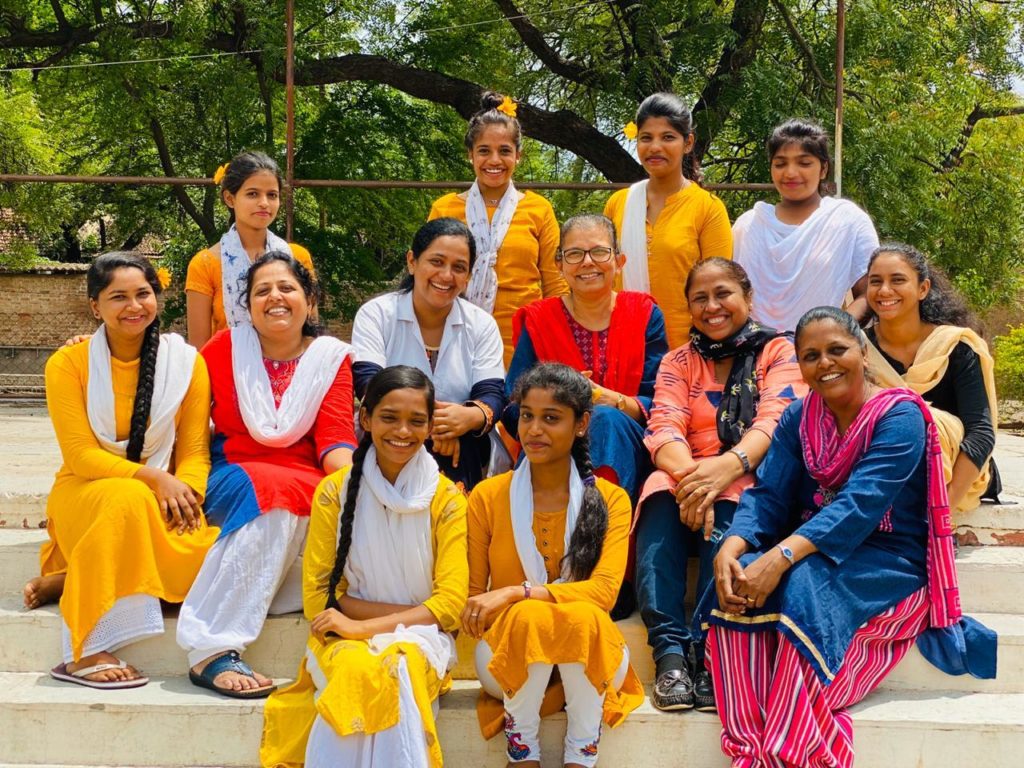 "Therefore if anyone is in Christ, he is a new creation, the old has gone, the new has come!" – 2 Cor. 5:17 (NIV).
Due to the COVID-19 pandemic, India has been under lockdown, restricting the movement of girls and women at Pandita Ramabai Mukti Mission (Mukti). Mukti has been focusing on healing for the community and instilling higher standards of hygiene. They are spending this time in lockdown learning to create, communicate, cooperate and work on new methods toward self-sufficiency.
The flower family girls volunteered to set up kitchen gardens in their family yards, with guidance from the farm staff. Segregation of organic and non-organic waste is done systematically and making their own fertilizer is now a joy and not a burden. The farm staff is committed to the vision of using every patch of land and making it productive.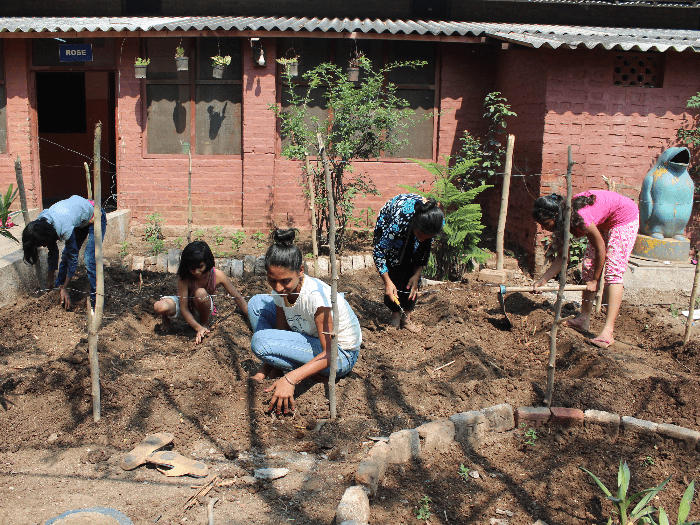 While the girls are keeping busy, being forced to stay at home has been frustrating for them. Being occupied with gardening, cooking and handcrafts hasn't been enough. Dr. Lorraine Francis, Mukti's Mission Director, had something in mind for the girls. She took her love and concern to the Lord in prayer and decided to hold a one week camp, from June 15 to June 19, 2020, for the Mukti girls on campus.
Dr. Ajita Kuberji, Dr. Deepika and Dr. Lorraine Francis, were the resource women for the camp. They spoke on the theme of newness in Christ. The young women experienced a fresh visitation from the Lord. Many girls prayerfully made the decision to walk in the newness of Christ, with reverence and in obedience to God's Word. Many wanted to put away old thinking patterns and behaviors and have a closer relationship with God. The girls gained a better understanding of involving God in every aspect of their lives. Dr. Lorraine Francis also spoke of the importance of maintaining a journal. The girls made a commitment to record their thoughts and burdens in a private journal.
The 104 girls who attended the camp were divided into teams named after birds: Peacock, Dove, Eagle and Parrot. It was a delightful sight to see all these girls dressed beautifully in colours that imitated the plumage of their team birds. Apart from the spiritual sessions, there were also sessions on painting, art and crafts. The happy campers participated in games, cultural activities and even a cooking competition.
The team that organized the camp was keen that girls struggling with emotionally heavy issues be encouraged. The sound of their singing, dancing and joyous laughter was a rich reward for the team's hard work.
This verse represents Mukti's prayer and hope for each precious girl who attended the camp "Do not let anyone look down on you because you are young but set an example for believers in speech, in life, in love, and in purity." – 1 Timothy 4:12 (NIV)