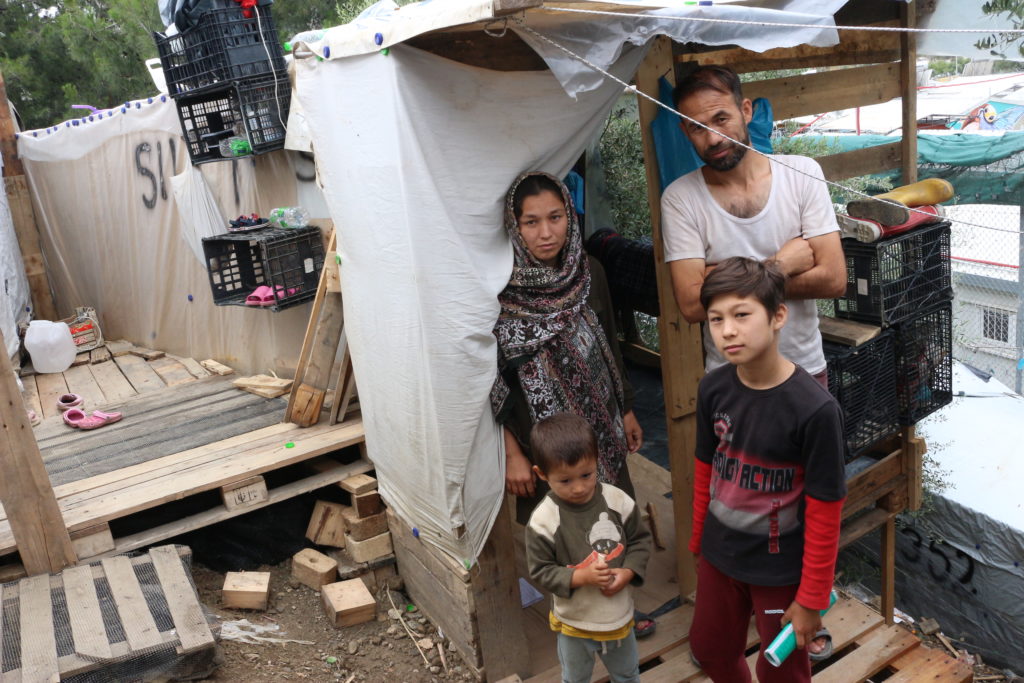 Story and photos by Pau A.
It was about 8:30 a.m. I was looking for a family nearby when I suddenly stumbled upon one of the most pleasant spots I have been in camp Moria. It was at the heart of camp, but it felt like stepping into a small countryside piece of land. Maybe because of the steep ground and pines around it, or maybe because the structures and paths to this place were so narrow that it made access very hard and it seemed to create a kind of microhabitat which was not as overcrowded and loud as other areas within the compound. Probably that is the reason why Darvish* and Sakine* left The Jungle and moved here with their two sons.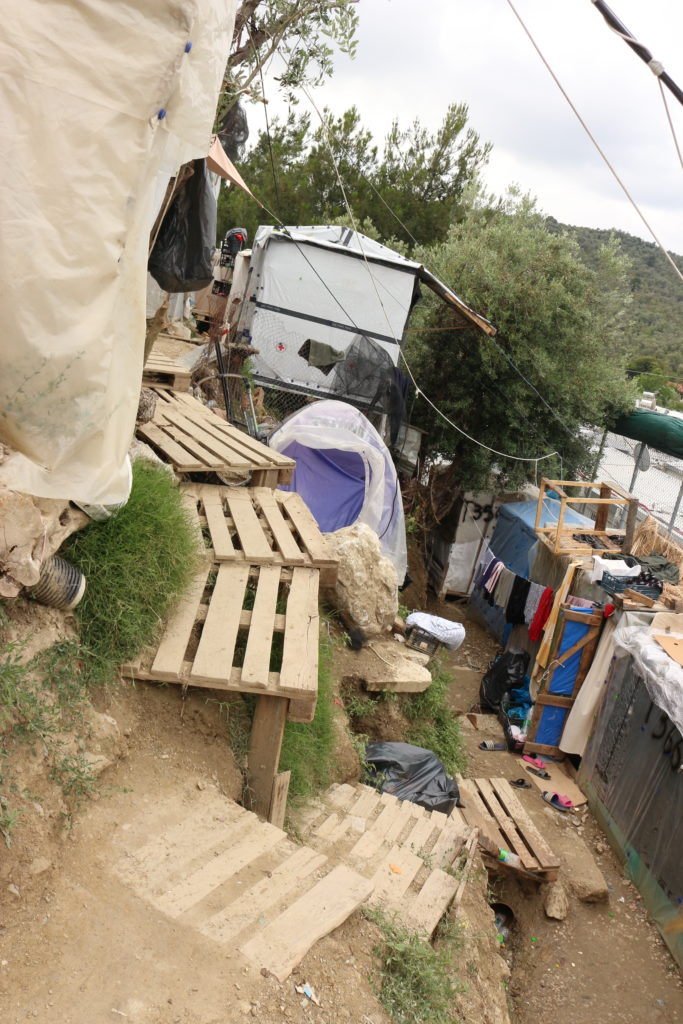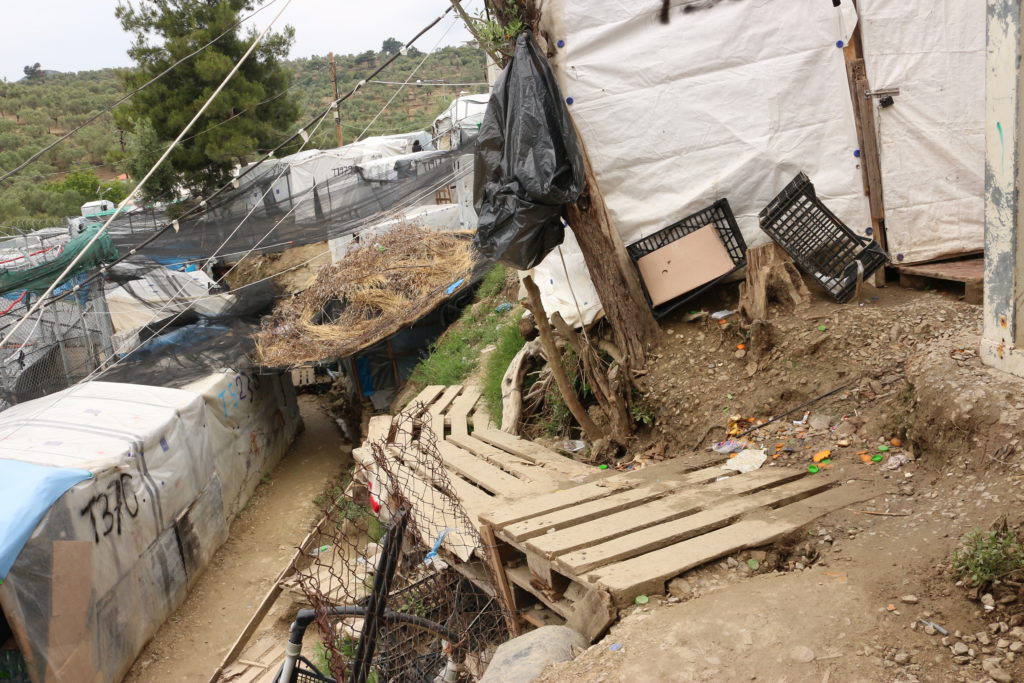 I was taking pictures of these fascinating pallet paths and the hanging houses supported by wooden beams, when Darvish came out of one of them and greeted me with the biggest of smiles. His place looked very nice (if compared to the standards of Moria), half of it was their house, and the other half was a wooden terrace that was kept clean and mostly empty, contrary to most house entrances here.
I asked Darvish with my hands if I could take a picture of his house, and he, also with his hands, replied, "Yes, of course!" When I was done, he again said some words I didn't understand, but with his gestures and looking at the inside of his house, I knew for sure he was inviting me for breakfast with his family. First I refused, just for being polite, but he didn't need to insist much before I happily accepted the invitation. This home and the family I had in front of me just brought me good feelings.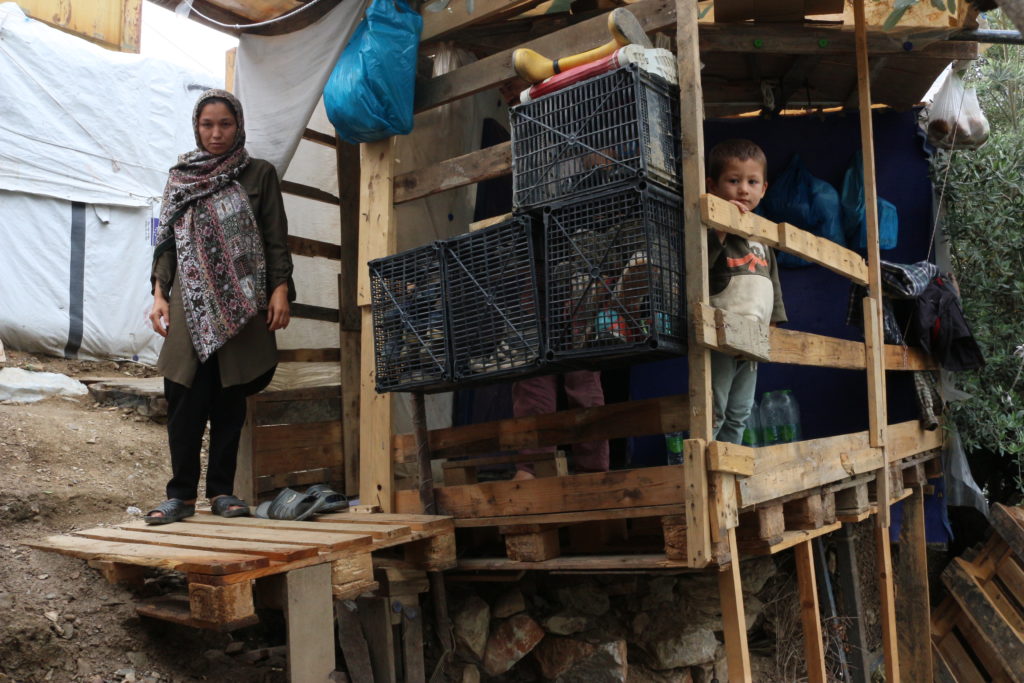 Once inside the structure, Sakine and her two boys asked me to sit down and share breakfast with them. It was a nice family breakfast without any hurries, just seating, eating and enjoying the sunny morning. I felt privileged to be part of it.
We ate pita bread that Darvish brought from the distribution, and also bread from the Afghan ovens on Baker Street. Before I could realize, I already had a cup of milk at my right. Sometimes we tried to speak about our countries, football, and other topics with the help of Google Translate. Sometimes the oldest son of about six years old tried to speak the little English he learned in class with me, and then teach it to his father. Sometimes we would just eat, drink and enjoy each other's company, as if we had known each other for a long time.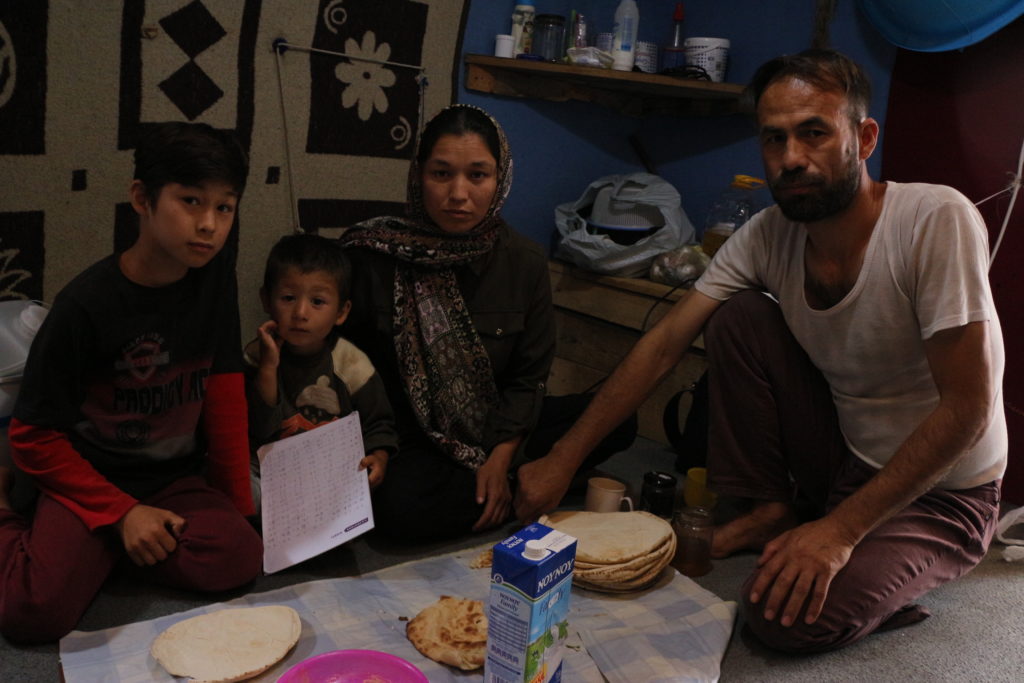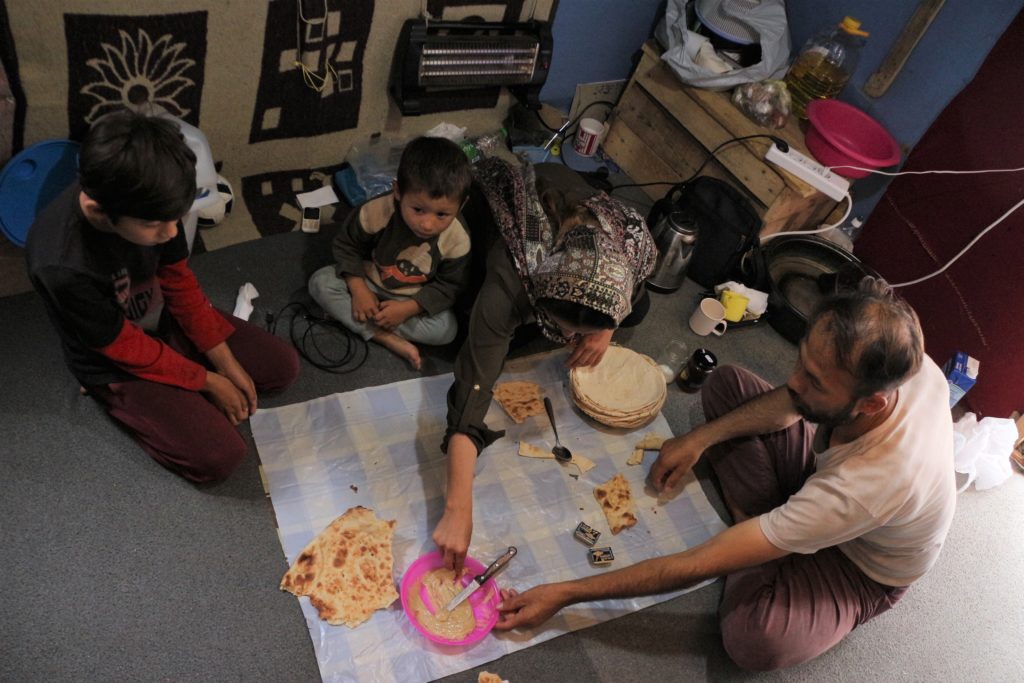 I would have stayed there all morning if I could, it just felt so comfortable in the heart of one the most uncomfortable places I have ever been. This kindness and hospitality from many refugee families in camp never ceases to amaze me. I cannot remember any words or specific conversations during our nice and peaceful breakfast. But I will remember the kindness, the smiles, the thankfulness, the warm welcome. Yes, the warm welcome. Kind of ironic when coming from a refugee family in Moria, isn't it?
This experience made me rediscover that most of the time, words are not needed to express very valuable things in life: kindness, appreciation, acceptance, etc. How much more we should share the love and hope we have received from God in such a way that words are, actually, not that much needed.
* Names changed for security reasons