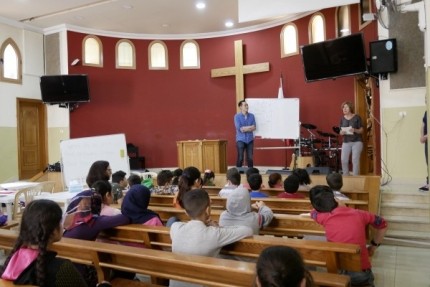 As a supporter of Global Aid Network (GAiN)'s Syrian Refugee Relief program, Raphael knew that he wanted to meet GAiN's partners in the Middle East, see the work being done in the field and also get involved in a more tangible way. A LIFE Team trip to Lebanon with GAiN was the perfect way to do all of these things.

The trip lasted for two weeks in May, giving the team enough time to serve alongside local in-country partners in a variety of different ways.
Having met GAiN's Syrian partner at a Syria fundraiser in Toronto, Raphael already had a good understanding of the project, having heard stories about lives that were being impacted by the Bags of Blessings program. So when he decided to go on the trip to Lebanon, he expected to meet the local partners as well as refugees. What he didn't know was that his expectations would be exceeded.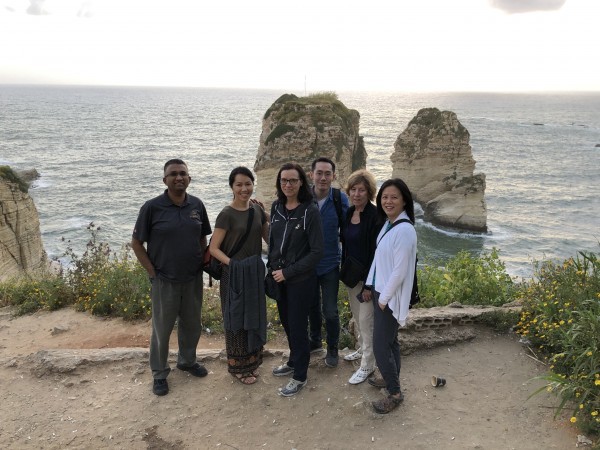 "We met a lot of local partners who had such big hearts for people in Lebanon [and] Syria and loved these people [with] actions, beyond what we could comprehend," Raphael said. "It was very humbling to see how they were lifting His name through their services to refugees."
The team, made up of three other participants, had the chance to meet with six volunteers from Syria who work with GAiN's Syrian partners in the field. The volunteers shared about the work that is being done in Damascus, the economic hardships of local displaced families, as well as share some of their own personal testimonies.
Overall, the team was able to hear firsthand accounts of life in Syria, and was humbled to hear about the incredible ways that God is changing lives in the midst of a crisis.
"Witnessing the sacrificial and incomprehensible love of the local partners in their ministries was the most astonishing aspect of being on the field," Raphael expressed. "Similarly, the sheer incomprehensibility of what it means to go through what these refugees went through was weighing on my mind on the field."
For the rest of the trip, the team spent most of their days at a local church in Beirut, where they helped tutor and teach children from refugee families who have no access to public education. Some members of the team had the opportunity to lead chapel, which included songs, games and Bible lessons.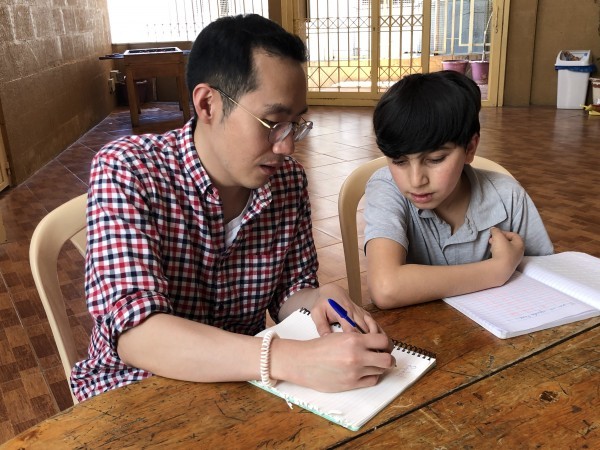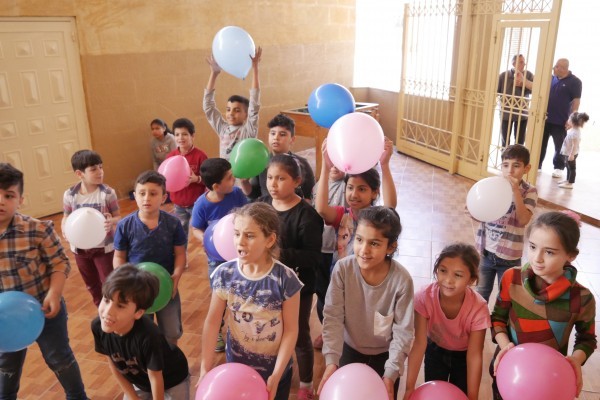 "I think playing with the refugee children, teaching them English, and leading chapel services were the most tangible demonstration of God's love. [The kids] were so excited to be with us from day one. As we spent most of our time serving at the school, we could build relationships with the children individually."
They also had the opportunity to visit the homes of two families of some of the children, spending quality time with them. Unfortunately, due to the timing of the trip being around Ramadan, the team was only able to visit two families, so as not to disturb those families who might have been observing the Muslim holiday. However, Raphael felt that the two family visits they did do was worthwhile and that the families were deeply touched.
"I felt the family visit was a very personal and tangible demonstration of love we could offer to these refugee families."
Another highlight of the trip was volunteering at a medical clinic that was hosted by the church. Refugees were welcome to come in to get checked by a doctor and were given a diagnosis and free medication as needed. The team was able to help in different roles, such as triaging patients, taking medical history and vital signs, dispensing medication, praying for patients and spending time with kids who came with their moms to be at the clinic.
Other days were spent helping sort clothing items at the local partner's used clothing store, which sells clothes and other items at a discounted price to refugee families in need. One day, they went to a large storage warehouse and helped distribute food and household items to refugees from Iraq and Syria and ended up handing out 81 bags, providing families with much-needed essentials.
For Raphael, all of these opportunities to be present and serve refugees has made a significant impact on his life.
"I witnessed that it is possible to serve God and people so boldly as these local partners do. It will be my struggle to live out the same spirit in my own context and place. The trip has helped me to better grasp the interconnectedness of the supporters on the other side of the world and the local staff and partners on the field. In other words, I tangibly experienced that all followers of Christ do, indeed, belong to one body. In places where I never visited and barely thought of, the Spirit was working so powerfully and mightily, and continually will. With these experiences, not only in my financial giving, but also in my prayers, it has become more global."
ARE YOU INTERESTED IN GOING ON A LIFE TEAM TRIP IN 2020? VIEW OUR UPCOMING TRIPS TO SEE IF THERE IS A TRIP FOR YOU.
SEE MORE