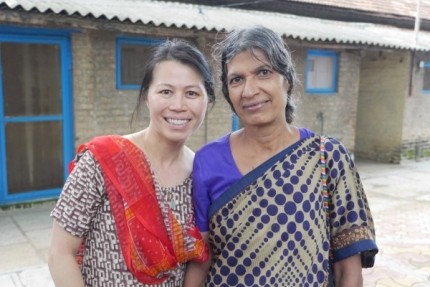 Pandita Ramabai Mukti Mission in India is not just a place to serve, but, as Marlene learned, a place where visitors will be served and loved by residents and staff.
"I thought I was going there to serve and I thought [people at Mukti] were in need but I felt that I was served instead. I came back home and just felt very, very blessed and very loved. I developed some good friends and I heard tons of stories and connected with the women who worked there."
Through LIFE Team Manager and friend Lily, Marlene learned of the opportunity to join Global Aid Network (GAiN) on a LIFE Team impact trip to India. From the end of July to mid August, Marlene was able to go on the trip, along with her husband and three kids (15 year-old son, 13 year-old daughter and 11 year-old daughter).
"It was incredible because this was something that, when I initially thought of going to Mukti, I didn't think that my whole family could come with us."
Her group, which consisted of other families, was one of two groups that went to Mukti with GAiN this past summer.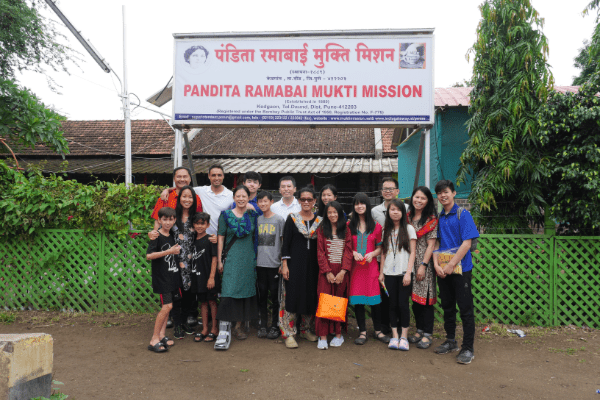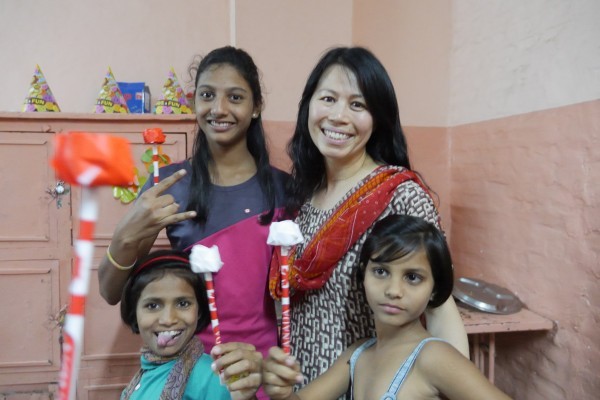 During preparations for the trip, participants were advised to be open-minded when it came to being assigned tasks and areas to serve. Marlene had a willingness to do whatever was needed. As a self-described task-oriented person, she was ready to serve at the school, where she was to teach English lessons, and then at the office to help with child sponsorships and other administrative tasks.
"But the most impactful thing I got out of [being there] was just really listening and connecting to the stories of the girls and staff there. I enjoyed making connections and seeing how strong their faith and devotion is, and hearing what brought them to Mukti in the first place."
One of the many people who made an impact on Marlene was a lady named Saroj. Saroj is a Mukti resident who volunteers at the dining room, serving international groups that come through to visit, like the LIFE Team. Marlene was touched by Saroj's hospitality and heart to serve, and how she made them feel like "special guests."
Saroj was initially brought to Mukti as a baby, where she grew up and has lived her whole life. She attended schools at Mukti and ended up serving in various ways. Saroj is a well-loved housemother for a flower family (Mukti residents are grouped into names of various flowers), where she serves the girls that live at her flower family home.
Marlene was especially touched by Saroj's devotion and dedication. "She tells me that she doesn't really sleep too much but early in the morning she spends about an hour or so just praying. Then she comes to morning devotions every single day and is off serving us throughout the entire day. Then afterwards, she goes into her home and serves her flower family in the evening, helping with their memory verses and with the homework and anything else that needs to be done. Then she starts it all over again, every single day. That's her commitment and her devotion and she says this is where God has called her. This is where she's meant to serve."
Not only did they spend time getting to know the staff, they also spent quality time with the girls, visiting the different flower families.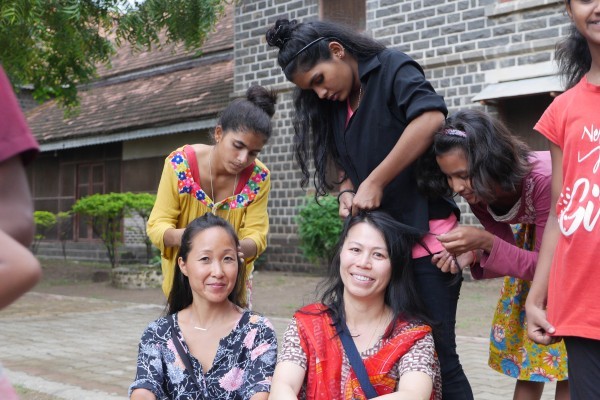 "We were able to hang out and play with the kids and sing with them or have them braid our hair. Just talking and hearing their stories and doing crafts with them," Marlene reminisced.
Although her family had never been on a trip like this, and her children had never been to a developing country before, the trip was impactful for the whole family. Mukti is a great place for families to serve in missions overseas, Marlene said, because it is safe and there are a variety of ways for each person to serve. The family is able to serve together or separately. She explained that on one day, her husband and son worked at the farm, while her and her daughter were at the special needs school, and their other daughter was in the nursery.
"I think it gives you an opportunity to safely serve as a family, but not necessarily together doing the same thing. There's a variety of different things that you can serve in so you don't feel like you're doing something you don't want to do or are not comfortable doing."
Now that they've been home for a few months, Marlene has been reflecting on how the trip has made a difference in her and her family's lives.
"I am more reserved when it comes to sharing my story of how God worked in my life. I only share if people ask me to share and I usually just share amongst one or two other people. So I felt like there were a lot of opportunities to share [my faith]. After the trip, I felt much bolder in regards to sharing God's work in my life and not being so bashful about it. Because I have seen how these girls at Mukti, they praise God all the time; the stories from the staff at Mukti and how they are not inhibited by anything. They show their faith and devotion every single time."

She hopes that her children will be able to look back on the trip as memorable and life-changing.
"I know that God has been working in [my kids'] hearts and I think that one day, maybe when they're older, they'll look back at this and will remember this as an experience together as a family. Hopefully some of the things that they experienced will impact them in how they look at people or look at other parts of the world, and how they look at what we have."
ARE YOU INTERESTED IN GOING ON A LIFE TEAM IMPACT TRIP TO INDIA?
LEARN MORE
2 responses to "Mukti Mission: A Place to Love and Be Loved"