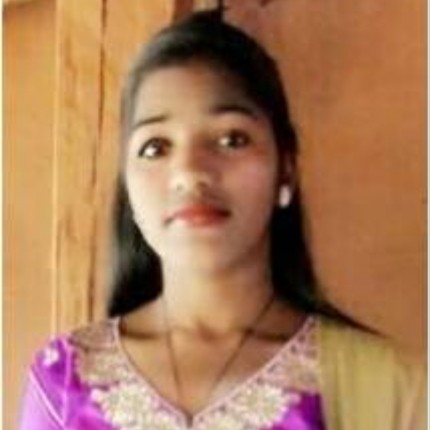 When Rajalini was a young girl, she would visit a nearby hospital run by a Christian Mission. She would watch, fascinated, as the nurses cared for patients, taking note of tender and compassion they had with every interaction.
"There was one patient in particular who not only needed medical care but needed a loving touch from the Lord," Rajalini recalled. "There was a nurse who ministered to the patient as if Jesus was touching him. Looking at this service to humanity, I felt a burden in my heart to grow up and become a Christian nurse and do likewise."

As eager as she was to get started on her studies in order to pursue nursing, her situation held her back. Her parents worked on daily wages and she was in charge of household chores, such as cleaning and cooking.
It was through the benefit of education at the Sukungia Day Care Centre, run by Pandita Ramabai Mukti Mission, that Rajalini was able to continue her studies. The initiative was started with the aim to help studious but impoverished children get through school.
"After joining the Day Care Centre, my life was transformed inside out. I have learned so many new things and I felt a great sense of deliverance. My mourning turned into dancing. I am now in Junior College and will definitely pursue my dream to become a nurse so that I can help the hurting people by showing the love of Christ."
WOULD YOU LIKE TO SUPPORT A YOUNG WOMAN LIKE RAJALINI IN INDIA? HELP EMPOWER GIRLS AND WOMEN AT MUKTI MISSION.