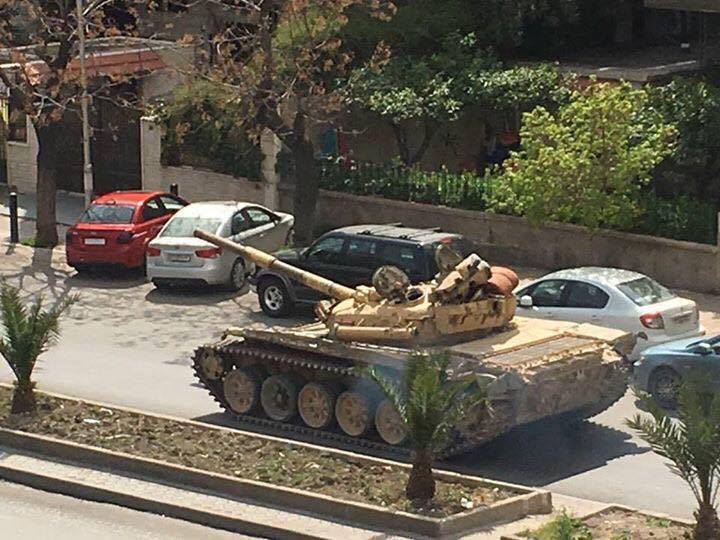 In 2017, the Syrian Civil War entered its seventh year. Bombs hit our local partner in Syria.
Although there was some damage to the building, nobody was injured.
"Last Friday, two bombs exploded in front of the building. I was near the window and shrapnel went through the two windows," recalled the partner. "The windows and aluminum frames were damaged. Bombs were everywhere."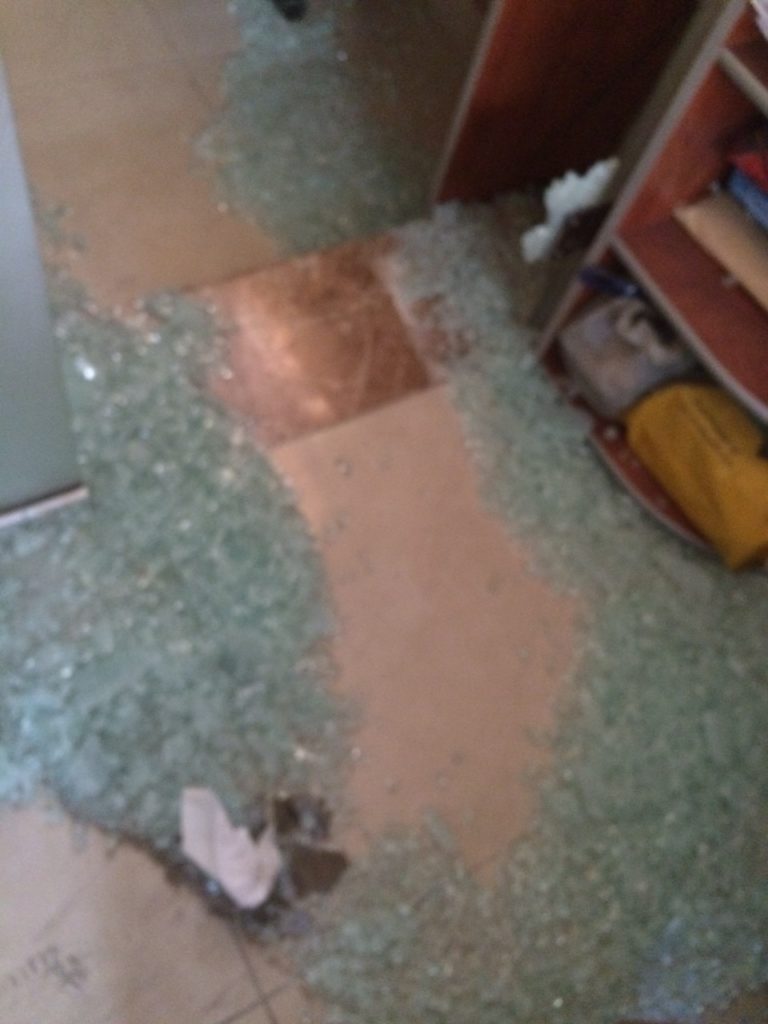 It is under these conditions that our Syrian partner works and continues to bring hope to Internally Displaced People (IDPs) in the country. The ongoing crisis continues and the numbers are staggering. Since 2011, almost 5 million people have been forced to flee Syria to another country, while over 6.3 million people are displaced.1 In the last six years, a total of 96,000 civilians were casualties of this civil war.2
Thousands of Syrians live on the edge. Bombs continue to go off and people still struggle to find their next meal and basic medicine.
Trapped within their country, they look for hope. Our mission is to demonstrate God's love, in word and deed, to those who are hurting and in need.

Bags of Blessings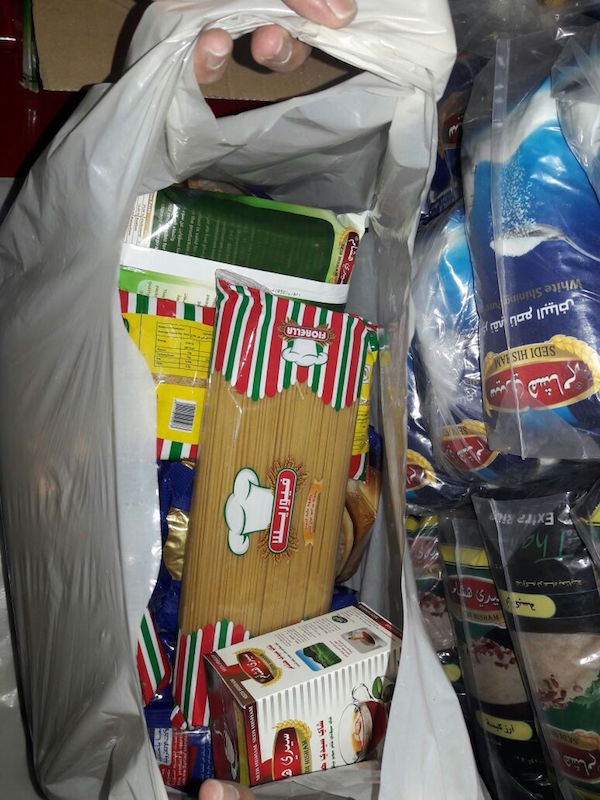 Chased out by unemployment and gunfire, another Syrian family was forced to leave their home. They left behind loved ones, possessions, and important government documents that would have allowed them to get aid from most churches and charitable organizations. Almost overnight, they became part of the 6.3 million Internally Displaced People (IDPs) in Syria. As refugees in a new city, they had no friends or relatives and no way to get support, until a neighbour guided them to a centre run by our local partner. There they were able to receive aid despite their lack of documentation. Though it may seem simple, our policy of giving aid to the needy, regardless of background or situation, is often as meaningful to those receiving it as the aid itself.
Along with our local partner, we were able to show the love of God to IDPs through the Bags of Blessings program, a monthly package of food rations designed to last for one month. While people initially come to receive the food and non-food items in the bags, the people return because they have gained so much more.
Simple comforts, like blankets and hygiene products, were also provided to children and families who couldn't afford to buy them, especially as they enter the winter season. Currently, we have the privilege of providing 1,000 Bags of Blessings each month, thereby providing much needed aid to thousands of desperate people in need.
"When we distribute blankets, it gives the children the knowledge that we not only care that they are hungry, but also that they are in good health and they are taken care of." This deeper care for peoples' well being is only a small part of the spiritual aid that GAiN and its partner provide. By building friendships with those who are suffering and often alone, the centres provide community to families and individuals who have nowhere else to go. Weekly meetings held for men, women, and children of various age groups are places of emotional and spiritual support, healing, and growth.
The teams at the centres seem to have unending stories of hearts touched and lives changed by the community and hope found at the centres. One team member tells of a woman who regularly sends her grandchildren to the centre. "Mainly in the beginning she sent them for the bag, but she knows us and she talks to people. She's saying, 'They have a touch of love. They give. They are generous. They feel with other people.'"
This touch of love goes such a long way. It's the empathetic aid that brings emotional relief to families in turmoil. Families and individuals in dire need such as
Samira: a mom of two whose husband works every other month. She shares that "if you don't give us this Bags of Blessings we will die because we don't have money to buy food. In fact, my daughter is waiting for the bag to do sandwiches for school from the food you send to us."
Darin: a woman with three children whose husband is working just to cover the rent of the room they are renting it. The only work she can find is cleaning houses and the people are using her and paying only $30 per month, which is nothing for the need they have. She expressed "we are still alive because of the Bags of Blessings you are providing."
Mary: a lady living with her husband who isn't working and her son's family. She receives the Bags of Blessings as the main help for her family.
Samira: a widow who lives with her two sons with their families. The Bags of Blessings feeds almost 20 people in her family.
Each story is of a life that has been impacted due to the Bags of Blessings project.
IF YOU WANT TO LEARN MORE ABOUT HOW YOU CAN SHINE LIGHT IN THE FACE OF DEATH AND DIFFICULTY, CLICK HERE.
Sources:
1. UNHCR (bit.ly/syria_regional_response)
2. Newsweek (bit.ly/newsweek_syria)