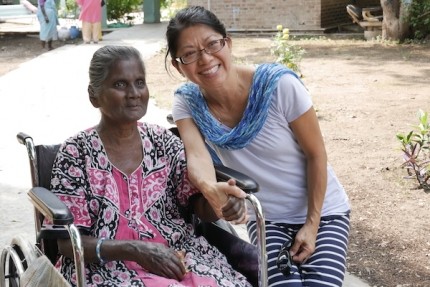 "People at Mukti are being the hands and feet of Jesus," one India LIFE Team participant observed of the staff and volunteers. "It was great to work as part of a team to do God's work. We shared the challenges and tasks, which made the project a success."
"Canadian team!" The senior women at Pandita Ramabai Mukti Mission exclaimed while pointing to crafts on the wall. A string of lace-covered burlap rectangles, adorned with flowers and foam butterflies that framed the verse Psalm 119:105, lined the walls of the Home of Joy, the retirement home for senior women at Mukti Mission. The women were ecstatic to see GAiN Canada return, pointing out the proudly hung crafts to reminisce about their time with last year's Canadian LIFE Team.
"I had heard people say that the residents [at Mukti] still talk about the Canadian teams [after we leave], but to actually see it was really special," said Lily Kwok, India LIFE Team leader, who was touched to see that crafts made at last year's camp were still displayed.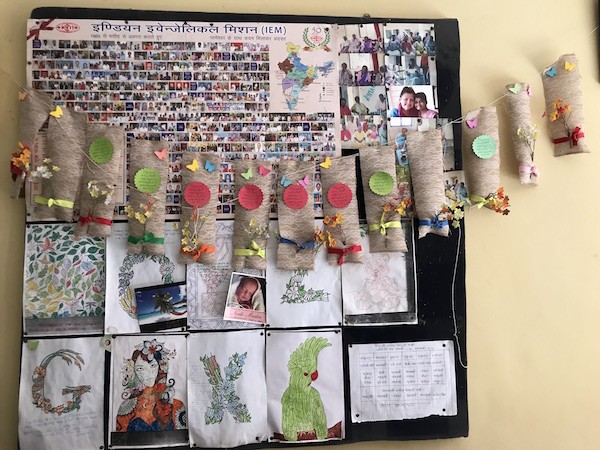 "It's really nice to know that some of these things we do, it's not really that big of a deal [to us but they are] special for them."
While this was our 10th LIFE Team to India, it was only the second time we had sent one specifically to run a camp during Diwali (the festival of lights). The purpose of the camp was to spend time with the orphan girls who would be left behind during the country's biggest holiday.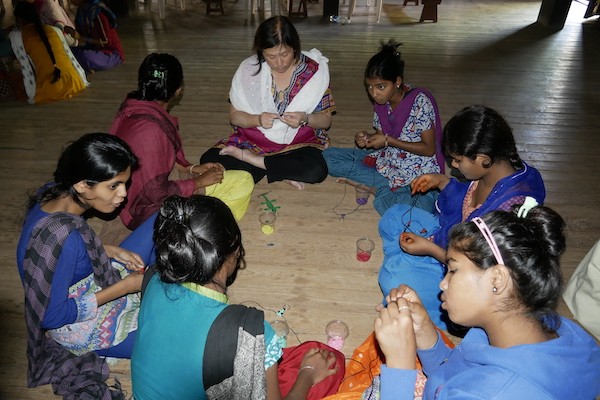 Lily likened the situation to a child at boarding school who had no family to return to during the Christmas break.
"Being present there at that time made a difference; just seeing the girls do something special that they would not do otherwise," Lily said. "And also providing a little bit of relief for regular staff, no matter how brief that is, was a good break for [some of the Mukti] workers."
The team was made up of nine participants, including a family of four with two kids, a young couple in their late 20s and three single women.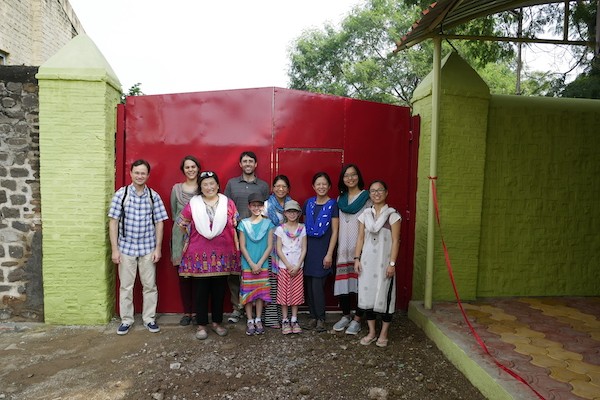 Team members led camp for five days; three days the first week and two days the second week. The kids were split into three different age groups: 6-12, 13-17, and 18 and older.
Participants had the chance take on specific roles suited to their skills.
One led the kids in games, while another led craft workshops. Other team members got to lead music, teaching each age group new songs and accompanying actions.
"The kids there can't sing enough," exclaimed Lily Kwok, India LIFE Team leader and LIFE Teams manager for GAiN. "We taught them 'Lighthouse' with the actions. They just love new [songs]. We actually made even more actions that were more exaggerated. They wanted us to sing it two times."
On days when there was no camp, the team helped with other various tasks throughout Mukti campus, including helping at the dairy farm, visiting at the hospital, assisting the overseas communications office and even teaching staff how to cook Chinese stir-fry.
Many team members were encouraged by just spending time with the residents and hearing their stories, noting how Mukti has welcomed and loved each and every person, whether they are blind, autistic, healthy, sick or old.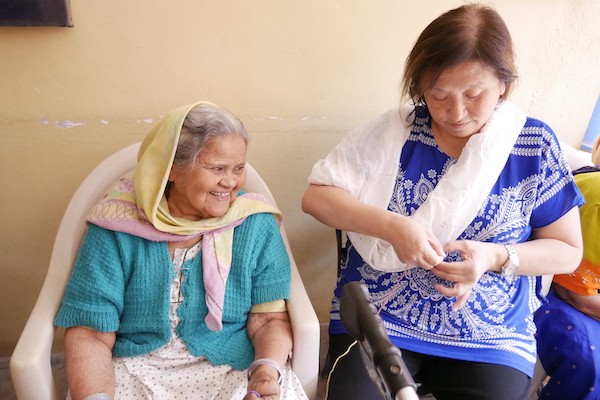 When they weren't talking to or playing games with the girls, they were visiting the older women at Mukti, including the blind women's home and the retirement home.
"They are very much a part of the community," Lily said of the blind women. "They help each other and help the community. It's very inclusive."
The community aspect of Mukti was something that not only stood out to team members, but also challenged them.
"The way we serve and interact with the Mukti residents, as well as with the teammates, really is a good balance. It was a different mission trip than ones I had been on before, because it doesn't put so much emphasis on 'reaching out' or 'serving', but puts a lot of importance on being spiritually well and developing the relationship with team members," said Bessie, India LIFE Team participant.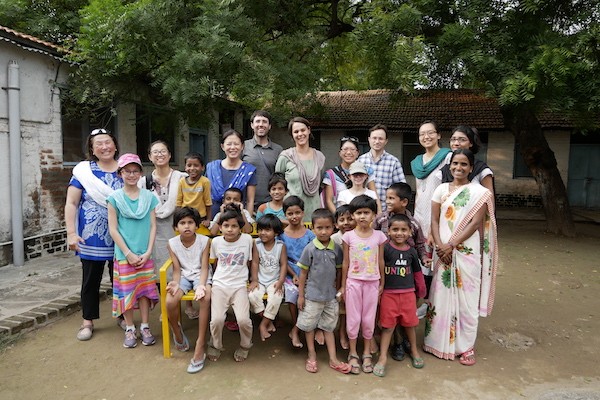 "[The trip] has impacted me in such a way that I don't really want to go home," Tyrel, another participant, said before leaving Mukti. "My time here has given me a taste for communal living in Christ; how to live for others in the skills God has given us."
Reflecting on his two weeks in India, Tyrel realized that even the simplest way to show love can have a big impact. "To serve God does not always mean big flashy acts for Him but rather just accepting generosity from others with a grateful heart is sometimes enough. Even just being present and occupying the same space as others is all that's needed."
WOULD YOU LIKE A SIMILAR EXPERIENCE?
WANT TO KNOW MORE ABOUT OUR UPCOMING TRIPS? CLICK HERE