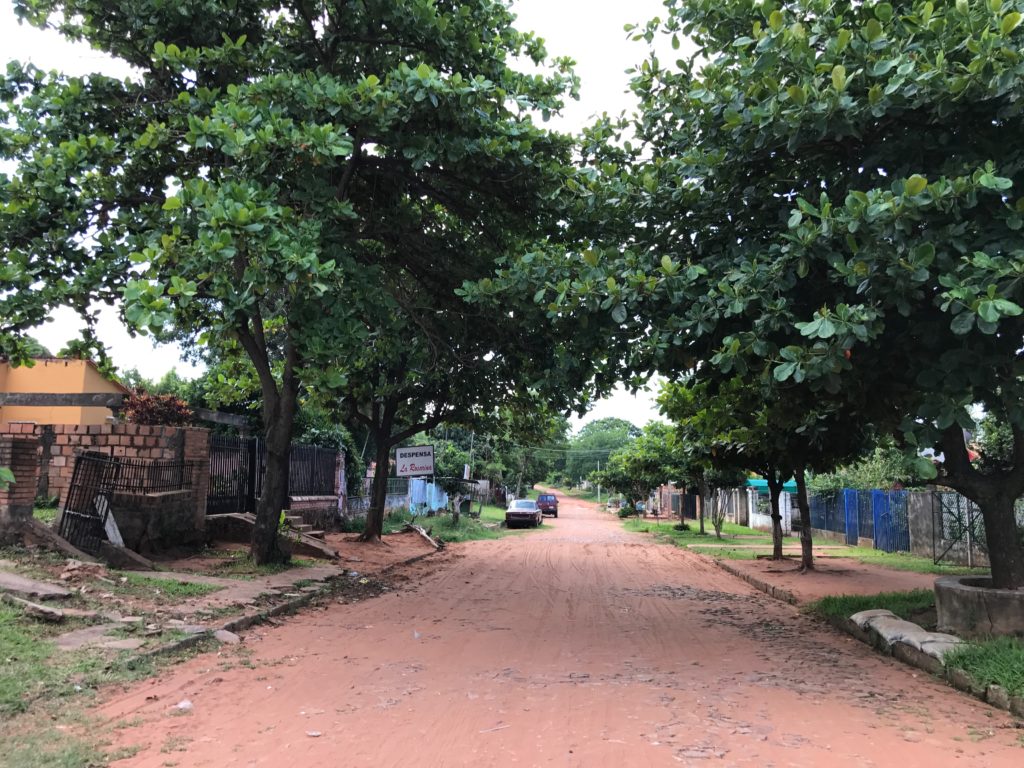 On their first day in Asuncion, Paraguay, during a nice stroll along the Paraguay River, the LIFE Team was exposed to the stark reality of inequality. High-rises towering over the floodplain slums revealed the intense economic disparity of the city. When heavy rain pours and the river rises, squatter homes – made of cardboard, metal and tarp – that line the shores are subject to flooding, forcing people to leave their makeshift homes until the flood subsides.
A far way from home, the LIFE Team spent two weeks in 2017, serving communities in Paraguay, alongside our local partners. The team was made up of families from the Richmond, B.C. area, ranging in age and consisting of adults, teens and children. They got to teach workshops, visit an orphanage, prepare food and distribute goods, as well as spend quality time with children in the community.
In Paraguay, the pit of extreme poverty is so deep that those in the gutter feel hopeless to escape.
More than a third of the population live in poverty, especially those in rural areas.1 Because the burden of poverty usually falls on women, Diaconia (our partner in Paraguay) provides micro-loans to poor women who are trapped in debt, empowering them not only through opportunities to start a career and earn money to pay off their loans, but to also build a better future for their families.
Rufina was one of those women. She received an opportunity to create a new life. As a wife and mother of five, Rufina now had hope that she could provide for her youngest adopted daughter, Anita.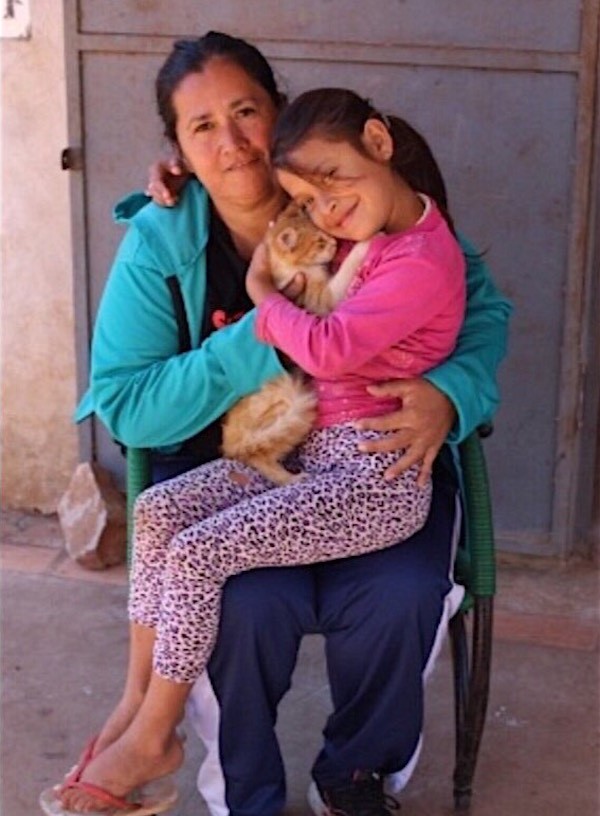 She had always fought to overcome the many obstacles in her life, but it wasn't until she joined Diaconia, that she received an opportunity to move forward.
"Two years ago I joined Diaconia with the hopes of growing financially by investing into my clothing store," Rufina shares. "We were struggling to put food on the table and were having a difficult time with my daughter. I was taking medication to sleep at night, which made me very exhausted throughout the day. I was struggling and my family and friends were worried about me. I started to work with our micro-finance Trust Group each week. Today, I am off sleeping pills and my business is thriving. My daughter's life is also improving. I can only say that Diaconia has brought a change into every area of my personal and family life!"
Marta was another woman impacted through Diaconia. As a single mom to one son, Marta was struggling to make ends meet. Selling food on the streets was her only way to make a living. But this all changed when she got involved.
"A year ago I was struggling to make ends meet," shares Marta. "I was living in a constant deep sadness due to the passing away of my father who had always been such a support. I heard of Diaconia and joined. Before I knew it, I was cooking and selling meals from home on a consistent basis and making really good money with it. Today, I don't have to go out on the streets anymore to sell food. Through my Trust Group, I was able to hear about God's love for me. Today, I am free from the sadness that had overtaken my life. I have been blessed above and beyond what I hoped for!"
The micro-enterprise program also provides workshops and vocational training for these women, something that the LIFE Team was able to get involved in. A highlight of their time was leading workshops where they taught the women how to make something many of them had never even tasted before – Chinese fried rice. Some team participants also got to use their skills to lead workshops and speak on business-related topics such as marketing and budgeting, helping empower the women to develop the skills to grow businesses.
On their sixth day there, the team got to visit our other partner Jesus Responde, a Paraguayan non-profit that developed a strategy to connect local churches to build Community Centres across the country. With soup mix from the Fraser Valley Gleaners, a partner of ours that is based in Abbotsford, B.C., over 400 Community Centres are able to feed approximately 25,442 impoverished children each week.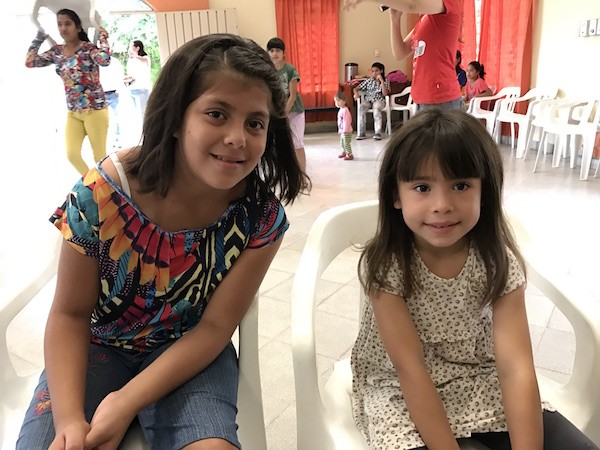 The team got to visit one of the Community Centres, where they were able to eat with the children and spend time playing games with them.
For many team participants, the most heartbreaking experience happened at the end of the trip, when they drove across the country to Ciudad Del Este (City of the East) to visit a children's centre. Though it was called Hogar Transitorio y Abrigo "Nino Feliz", which translates to Happy Child Transitional Home and Shelter, according to Lily Kwok, GAiN's LIFE Teams Manager, it was anything but happy.
The centre is a government facility that provides temporary shelter for children who come from abusive homes. Although Jesus Responde has been working with a local partner to help the shelter, and the children are no longer in abusive homes, their new temporary home still needs a lot of help.
"We were told the kids there are from broken homes, have never known structure and deeply craved love and affection," explained Kwok. "Honestly, we felt overwhelmed by the situation and were deeply saddened by the conditions of these kids. They ate so fast and wanted more! It was hard to leave."
Feeling the heaviness of the situation, team participants did their best to bring as much joy as they could in the time they were there. This came in the form of balloons, skipping ropes and groceries to prepare a meal for the kids.
Kwok comments, "It was a challenging but impactful two weeks. The group definitely grew in their knowledge of poverty and were challenged in how they are to respond going forward."
IF YOU WANT TO LEARN MORE ABOUT OUR UPCOMING LIFE TEAM TRIPS, CLICK HERE.