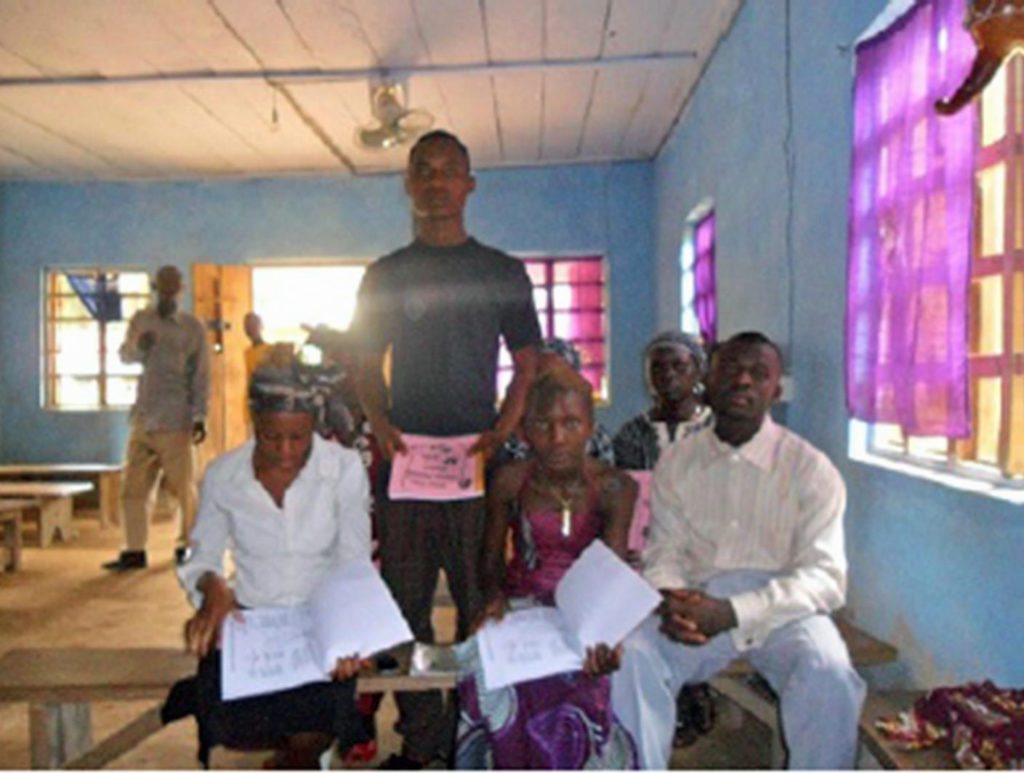 Two years ago, Bendu Community Church led by Pastor Lebbie in Koidu Town, Sierra Leone adopted the JESUS Film Church Planting Strategy (JFCPS) with the goal of planting new churches in the surrounding Kono villages. "We simply don't have materials to train our members. Thank you for coming here to assist our church with training and valuable church planting materials," Pastor Lebbie told the JFCPS team.
Sahr was one of the seven members selected by Pastor Lebbie to become part of the Action Group. After the training, he remarked, "The training has awakened a greater desire within me to serve God. My eyes have been opened to many spiritual truths that I was not aware of. I especially enjoyed the lessons about the work of the Holy Spirit in the lives of believers. God's Spirit dwells within me and gives me His wisdom and strength to live according to the Word of God. I am excited about teaching others all that you have presented to us in this Action Group training."
Rebecca echoed the same enthusiasm about gaining valuable spiritual lessons. "The most powerful one for me was the lesson on prayer. I never realized how important prayer was for those who want to grow strong in their faith. My prayer life will change drastically," Rebecca said.
Having identified Bendu New Site as the location of a new church plant, the Action Group, together with the JFCPS team, went there to conduct an evangelistic outreach using the JESUS film and door-to-door visitation. Twenty-five people prayed to receive Christ, a large majority of whom committed to attending the follow-up.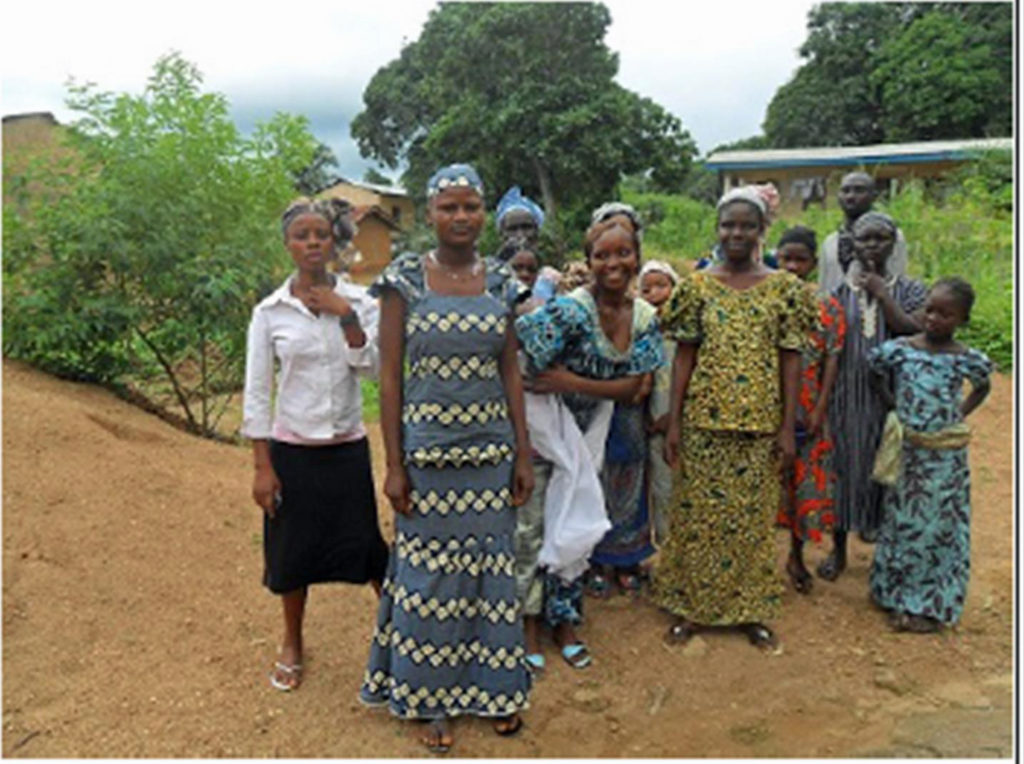 Adama, one of the new believers, who started attending the church plant, testified, "After watching the JESUS film, I concluded that there is no other religion in the world like Christianity. It is about loving God and obeying His commands. It is about compassion and concern for the people around us. Nobody needs to persuade me that I should follow the example that Jesus left us. I am ready and willing to do so because I know that God cares about me."
A church plant was started in the area with 22 adults and 18 children initially attending.

In March 2014, a team from Canada went on a church verification visit to Sierra Leone. They found this church plant has grown to 45 adults, 20 youths, and 40 children. All of the original attendees were still in the church. It was led by Pastor Suluku who narrated that the church was very prayerful. "People are always willing to fast and pray. Members are growing spiritually. 70% of the people are cooperating with the work of God," she said.
Today, this young church is planning to start a new church in Koquima, a neighbouring area.