Toorkopa
New believers in the village of Toorkopa had no hope of ever saving enough money to buy the zinc sheets used for the roof.
By faith, they cleared the land that they were given to build a church. Then they began to make bricks for the walls with no hope of ever getting roofing material.
After visiting the new church plant and seeing their desire for a small church building, the JESUS Film Church Planting Strategy (JFCPS) team announced that they would provide them with six bundles of roofing materials. A village elder expressed that the week before the team arrived, they had met and began praying that God would send someone to this village and that the person would send them roofing material for the church roof!

Flomo's Testimony
"I thank God tonight for the JESUS film show. Seeing Jesus speaking in my own language is a very great thing in my life tonight. During the days of my youth, I did so many bad things like smoking, womanizing, taking people to court and many others. With all I did, I found nothing to profit me until I am now in my old age. Therefore, I have come to receive Jesus as my Lord and Saviour. I learned also from the teaching of Jesus about the seeds from the parable. I choose to be the seed that fell on the good soil, which indicates the true Christian who is in right standing with God. As I have received Christ, I pray that God bless me to remain with Him forever."

Esther's Testimony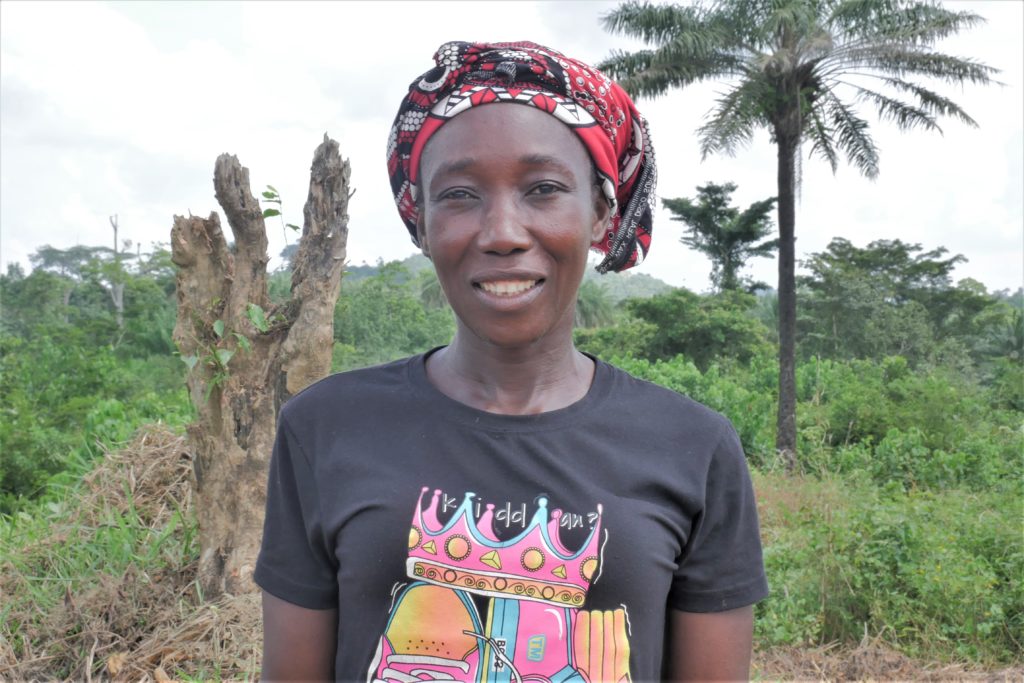 "Before the JESUS film showing, I just attended church but I was really not that interested in church. But when I saw in the film how Christ was treated, I was afraid of where I would end up when I die. The movie confirmed to me that I need Christ in my life. I was not right before God. The message of the JESUS film has transformed my life. I accepted Christ."

Mawoe Town
Villagers from Mawoe Town, a town in Lower Bong County where a Kpelle JFCPS team works, were also eager to share how God has been working.

Pastor Nelvester's Testimony
"I am so thankful to the Almighty for giving our church this great opportunity to be trained by the JFCPS Team, which we have been in search of for years now. We believe that this teaching has unlocked our understanding to launch deeper in the Great Commission by helping to show people the way to Christ. I say once again, thank you for this blessing shared with us for the past three days."

Kpannah's Testimony

"I am calling this night the best night ever. To see the birth and death of the Lord Jesus. I believed truly that He is the only Son of God. Therefore, I accept Him to be my Lord and Saviour. Thanks to the JFCPS family for coming to this town, which was once called the land of serpent, to save us."