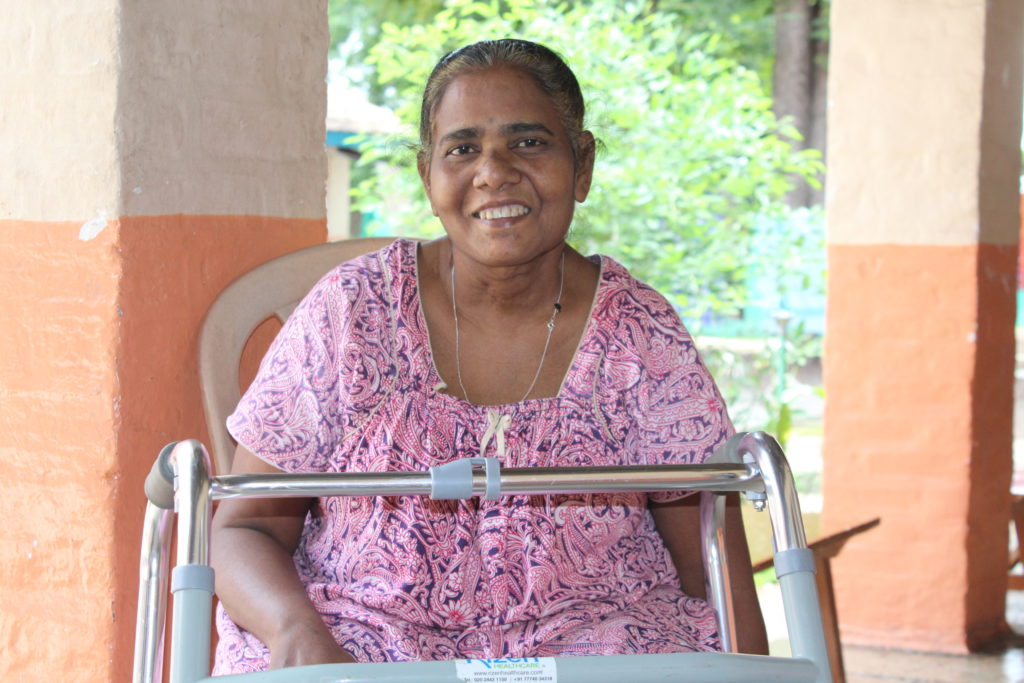 Story from Pandita Ramabai Mukti Mission
Enthusiastic, hardworking and up with the lark, every single day! That's Naomi Wetering in a nutshell. The task of preparing the first meal of the day in the kitchen for the residents of Mukti was Naomi's responsibility, which she did joyfully… until she contracted COVID-19 in the last week of April.
Initially, she was admitted to Mukti's hospital, but when specialized treatment was required, she was transferred to SDA Hospital in Pune. Naomi was treated for COVID and subsequently, her test report came negative, but she was diagnosed with lung fibrosis and thyroid. From SDA, she had to be transferred to Divekar Hospital in Varvand. There seemed to be no improvement and her health was deteriorating rapidly. Later, she was moved to Sassoon Hospital in Pune.
Doctors in all of the hospitals she was treated in had given up hope and said it was only a matter of time before the inevitable happened. Naomi was not responding to treatment and the situation appeared very bleak. Naomi herself was weak and looked like she had given up the fight. The BiPap machine started being used for her, right from the time she was hospitalized outside. Afterward, she was brought back to the Mission hospital.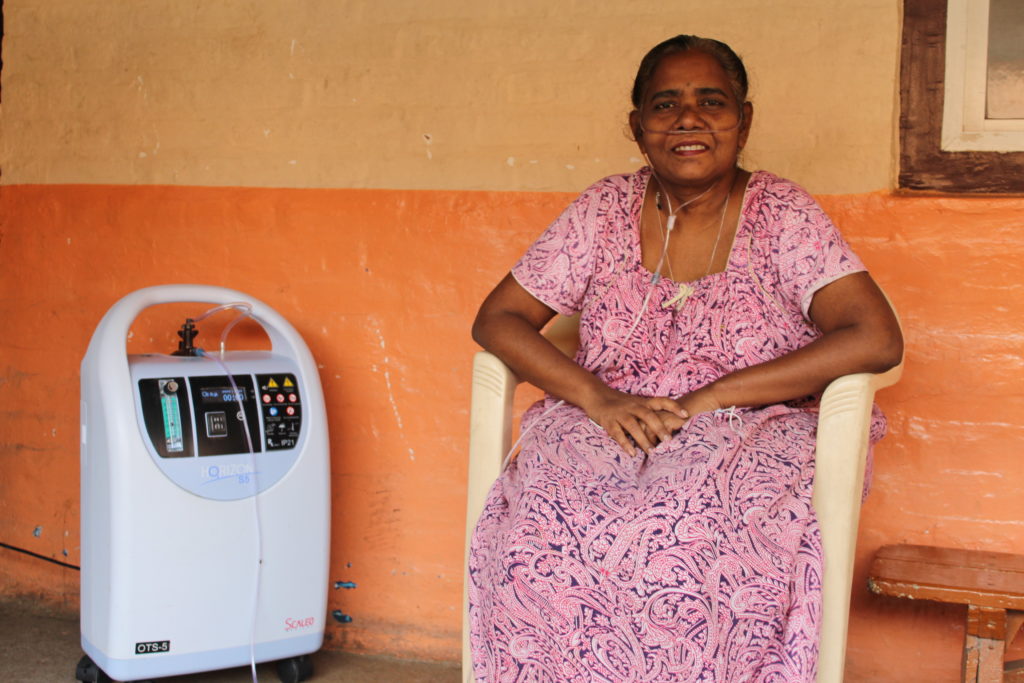 Gradually, Naomi started gaining strength. The hospital used the oxygen concentrator for her, initially putting her on eight litres of oxygen per minute. Within ten days, it came down to two litres per minute. Now, she is able to breathe on her own and oxygen is supplied only when she feels tired. Dr. Ajita Kuberji, Mukti's medical officer, says, "When I see Naomi walking in the hospital, I see God's grace and His healing touch."
Indeed, Naomi's recovery and progress are no less than a miracle. Her own faith has increased tremendously and she is grateful for her healing and the new life that she has received from Almighty God. She is on a special diet, and does prescribed exercises and physiotherapy. She wants to recover completely and regain her former health and strength.
Naomi can't wait to get back to the kitchen and resume preparing breakfast. The residents at Mukti already miss the breakfast that she used to make and look forward to her coming back. She is happy, steadily progressing and well looked after in the hospital, but she misses her regular routine, residence and her friends.
We are so grateful to our supporters for partnering with us to help reveal hope and restore life to residents and staff of Mukti Mission. Your generosity and willingness to act urgently has ensured that patients at Mukti, like Naomi, were able to get life-saving care at Mukti's own hospital.
Mukti is happy to share that on July 21, 2021, Naomi was able to celebrate her 41st birthday in the hospital!