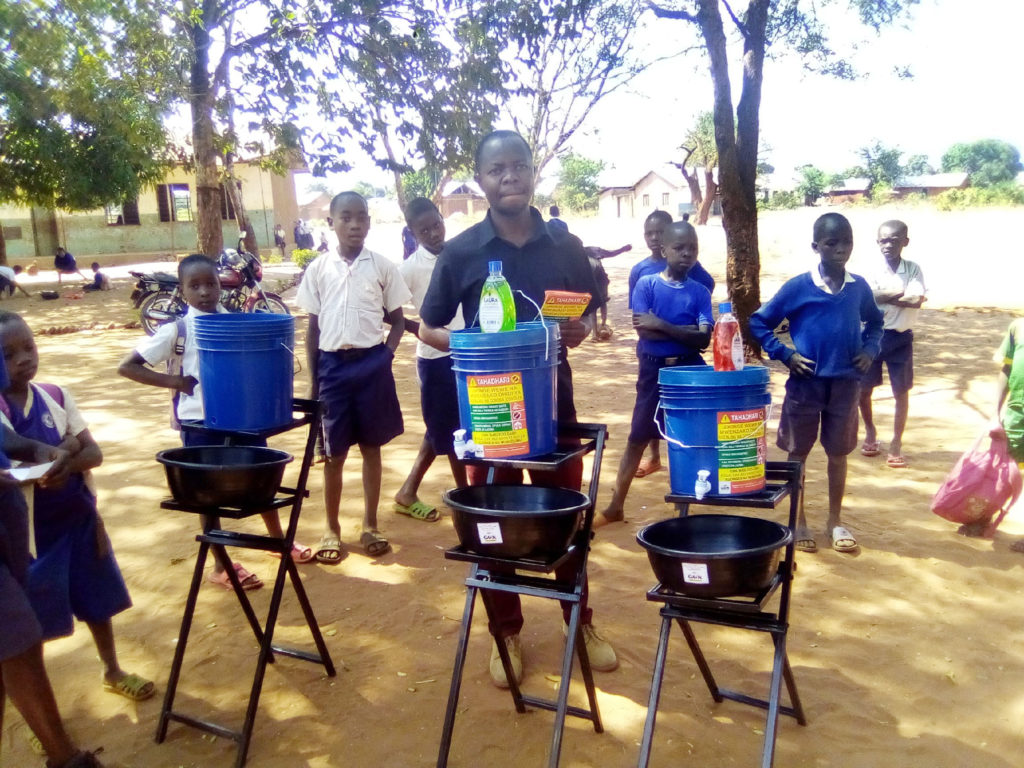 For over a decade, Global Aid Network (GAiN) has been involved in providing deep-capped water wells to rural villages in countries such as Benin, Togo and Tanzania. Along with access to clean water, GAiN focuses on holistic sustainable community development as part of our integrated WASH (Water, Sanitation and Hygiene) program, which includes hygiene and sanitation training.
The importance of hygiene and sanitation is especially highlighted in times like a global pandemic. When COVID-19 spread to Benin, Togo and Tanzania, Global Aid Network (GAiN) pivoted our community strategy, building on our hygiene and sanitation trainings, to raise awareness about COVID-19 prevention through a community response, church response and clinic response.
Each response included sharing health promotion messages such as washing hands with soap and water often, or using hand sanitizer, keeping two metres apart, wearing PPE (personal protective equipment) such as gloves and masks, and staying home when sick. Hand hygiene materials (such as soap and sanitizer) were also distributed to church pastors, clinics and households.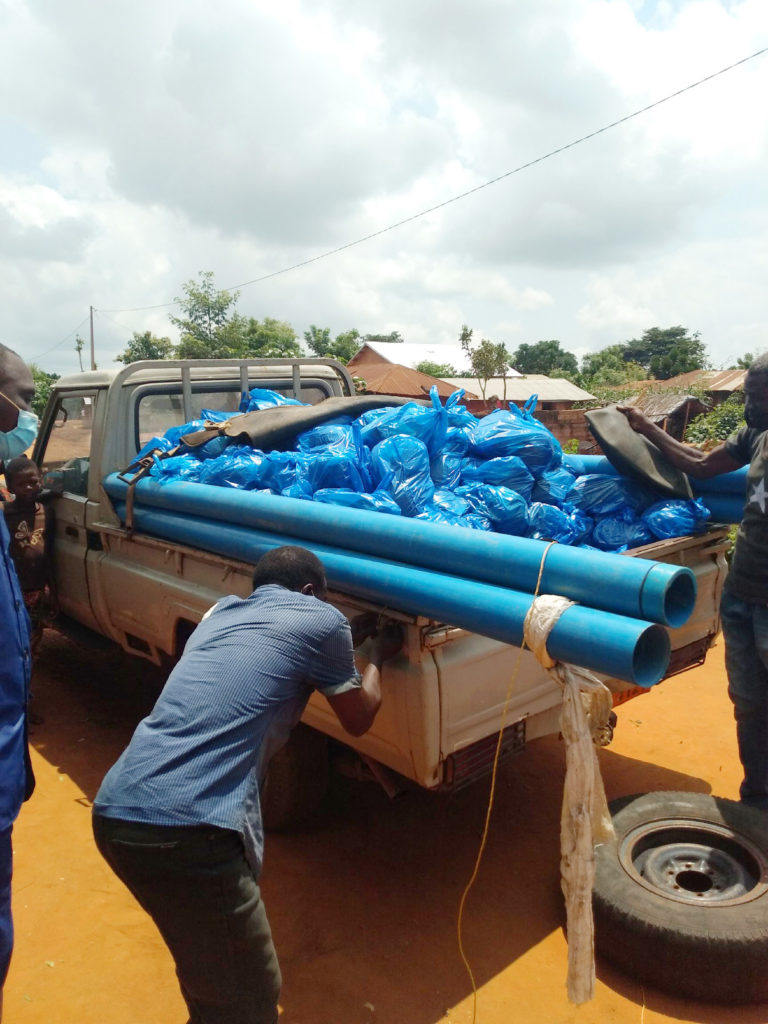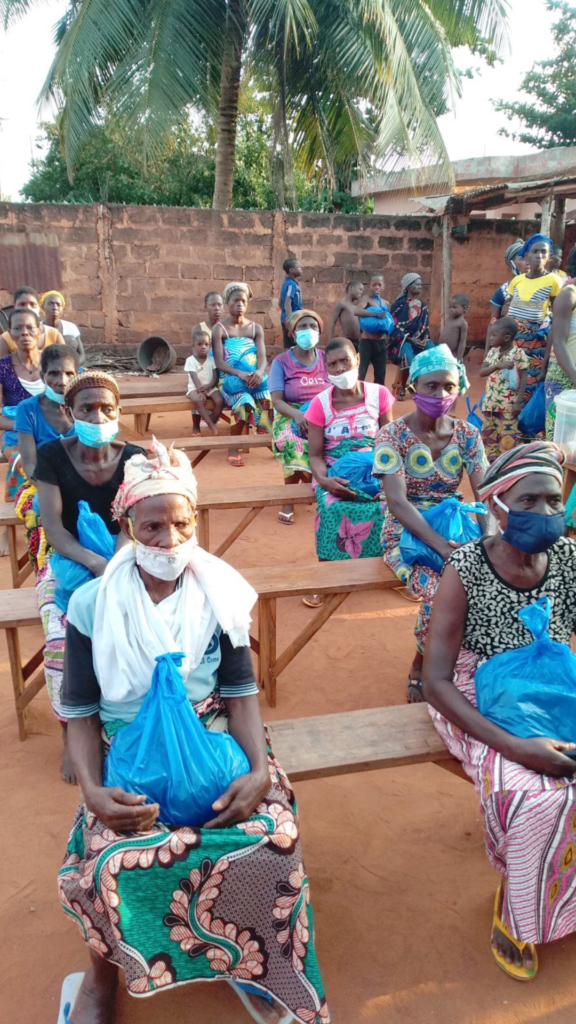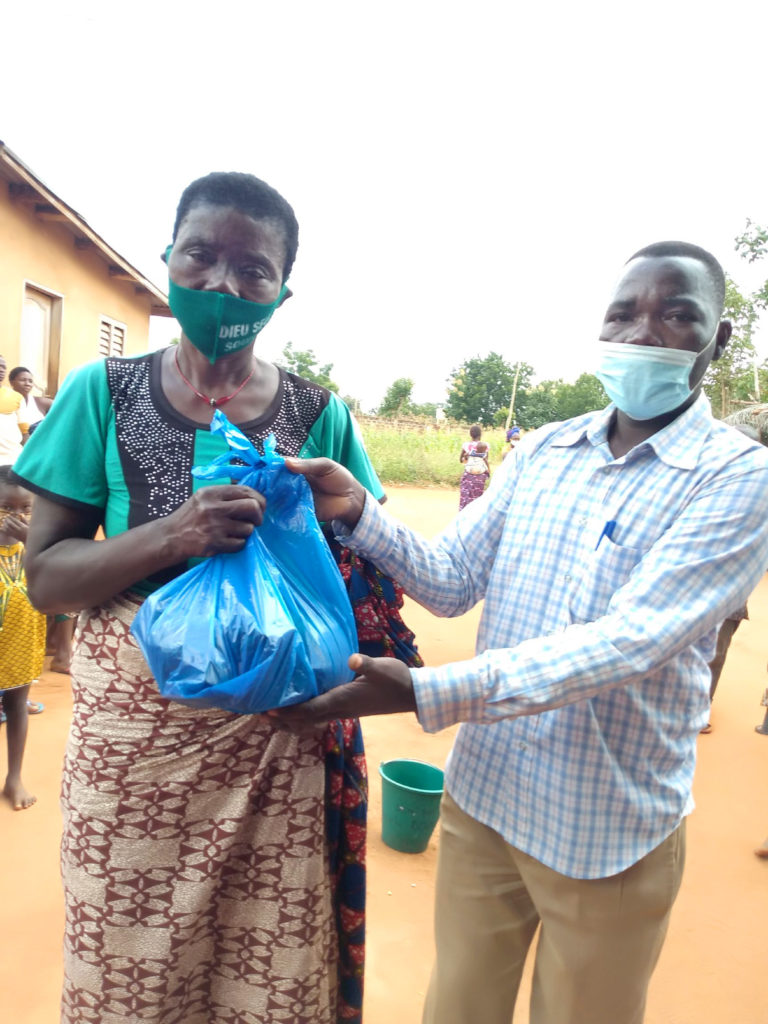 The idea was to empower and equip pastors and clinic workers to not just feel safe, but also spread the message on how to prevent the spread of the virus and encourage members of the community to demonstrate love during the pandemic. GAiN was able to connect with pastors through calling and texting, to offer support coaching.
The community response has been important, especially because many of the villages our teams reached are remote and hard to access. It is essential for villagers to understand the necessary precautions in order to keep their communities safe and healthy. Sharing health messages and distributing hygiene materials was also a good way to share the love of God to people in the village, by showing that their physical health is valued.
When sharing these health messages, teams in the field met with members of the community in small groups. Not only did they share knowledge, but they also modelled proper safety protocols.
In Benin, teams delivered soap to households and local pastors were taught how to encourage villagers to create their own handwashing stations with buckets and soap. Local pastors were equipped with megaphones to reach people with important health messages without needing to host a large group of people together.
"The megaphone will help me share the word of God and continue the promotion of personal protection equipment in the village. With this, my ministry will grow here," expressed Pastor Dogble Gossou Paul, who leads a local church in Dossohoue, Benin.
He continued, "[The health] promotion is wonderful and I'm pleased, especially the hygiene part of it would [encourage] people here to practice hygiene more. We are in a village here where people don't understand much about the current COVID-19 disease. So, this will make them knowledgeable and empower them as to [how to] avoid the disease. I'm sure this promotion is a great teaching for the whole village and for the church in particular."
Pastor Dogble also believes in leading by example for his congregation. "I'll strictly use everything I've learned here in my household, and then I'll remind it to the church because 'charity begins at home.'"
Our teams also reached five schools in Tanzania, providing handwashing stations, as well as health messaging. The need for handwashing stations in Tanzania has been even more significant since classes have resumed. Thanks to the handwashing stations, students and teachers can easily wash their hands, and continue to keep safe and lower the risk of contamination.
We are now restarting our drilling operations and excited to continue to bring clean water to communities in need. The pandemic is not over, but we are determined to take the lessons we learned from our COVID response to continue to promote proper hygiene and sanitation practices. There is no doubt that WASH will continue to be a priority when it comes to COVID prevention and as we carry on with the work we've started.
2 responses to "Impacting Communities During COVID"