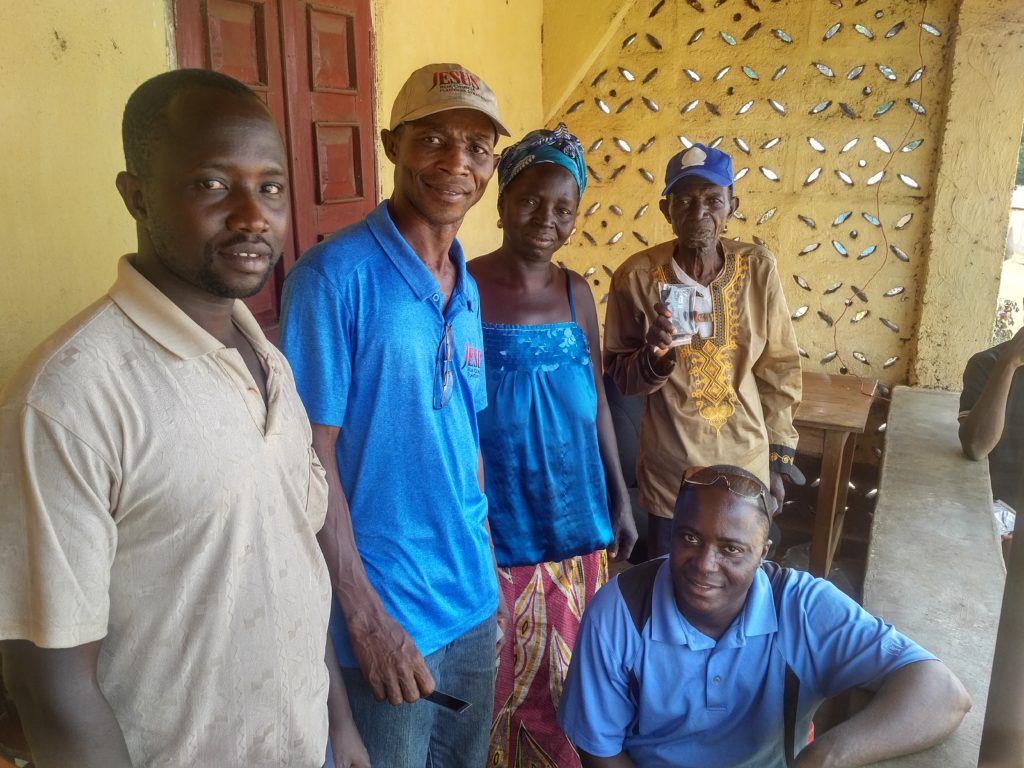 Reverend John Kamara has lived in Musaia – a large town in northern Sierra Leone, 10 miles from the Guinea border – all of his life.
He has served there as a pastor since 1964, and has been around long enough not to be discouraged when he doesn't see immediate fruit on the vine! Prior to becoming a pastor, Rev. John learned farming from his father. Throughout his lifetime, Rev. John has trained more than 2,500 farmers throughout Sierra Leone and is now a
practicing beekeeper. He even has a video on YouTube (bit.ly/beekeeperjohn) filmed by the UN Agriculture Program sharing about his community development expansion.
Rev. John shared that, as with a seed when planted, though you won't see any immediate activity, you can be sure the Spirit is at work in people's hearts. It may be germinating below the surface, but the fruit will only be evident when it is ready to surface.
"Though the JESUS film was shown in their community over three years ago, people still talk about it," comments Rev. John. "Before the film showing, we had only an informal fellowship, but since the film showing, the growth in numbers has increased steadily to where we currently have three robust church leaders and over 70 in attendance! Even the Muslims have taken notice of how Christ has impacted their community!"
Pray as JFCPS seeks the Lord's will in expanding integral, wholistic mission throughout the Falaba District in
partnership with Rev. Kamara and other like-minded denominations.