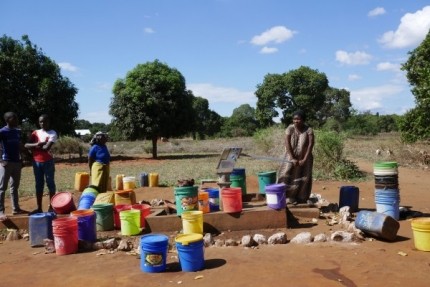 Water is a hot commodity in the village of Nangumbu B in southern Tanzania. Recently, Global Aid Network (GAiN) provided a deep-capped water well to this community and the village is putting it to good use. The water point is constantly buzzing with people coming to fill buckets from their homes, schools and places of work. It has become the center of activity in the village and at peak times, the well draws great crowds.
While people wait in line they talk and share about their families and their days at work. Some of the women of Nangumbu B cleverly decided to take advantage of this new hub and set up a small stand next to the well to sell tomatoes and other local produce. Now, as people are waiting for water, they can shop at this mini market.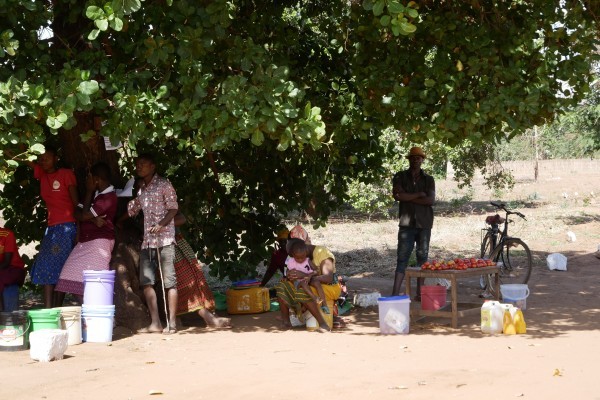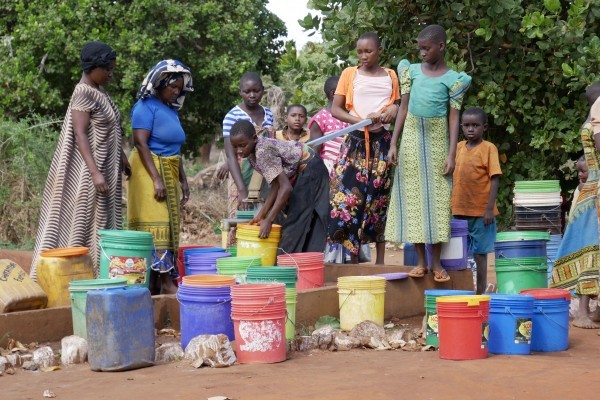 The convenient location and in-demand stock has led to a thriving business for these women and they are making good sales. These smart business women are hoping to grow their stand and provide more options to the people. The water point is evolving into an economic and social hub, enabling safe use of clean water while promoting local businesses, furthering the wholistic development of this community.
As economic opportunities continue to grow in Nangumbu B, so does the local church. Since the provision of the well, five JESUS film showings have taken place in the village. A total of 1,574 people attended the showings and, after seeing the film, 83 people made the decision to become followers of Jesus and attend a follow up. In May 2019, a new church was planted in the village, giving these new believers a new place to gather for worship and grow in their faith.
WERE YOU ENCOURAGED BY THIS STORY? SHARE THE STORY AND/OR LEAVE A COMMENT BELOW!