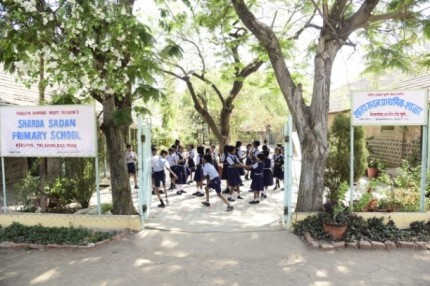 As of March 11, 2019, Mukti Mission and the Sharda Sadan home have been around for 130 years. Sharda Sadan, which means 'Home of Learning', opened with two pupils and soon increased to several hundreds. Today, it houses more than 2,200 students, both residential and day scholars, who are eager to take advantage of an education that has been imparted since the last four generations. A great-grandfather, aged 85, proudly came to grace the occasion as his great grandson is the fourth generation student of the school.
Mukti Mission founder Pandita Ramabai's heroic fortitude, unflinching devotion and absolute faith have brought hope and a bright future to thousands of suffering women and children. Surrounded by opposition, abuse and treachery, she has fought almost single-handedly against the evils of superstition and ignorance, the tyranny of caste, the iniquities of child marriage and perpetual widowhood, which for century upon century have blighted the lives of women in India.
Over the past 130 years, more than 7,000 children have studied at the school. It is a unique school where parents of the students play an important role in its growth. It is more of a family-based school where students from all walks of life attend and have testified that they have not seen or experienced any kind of discrimination.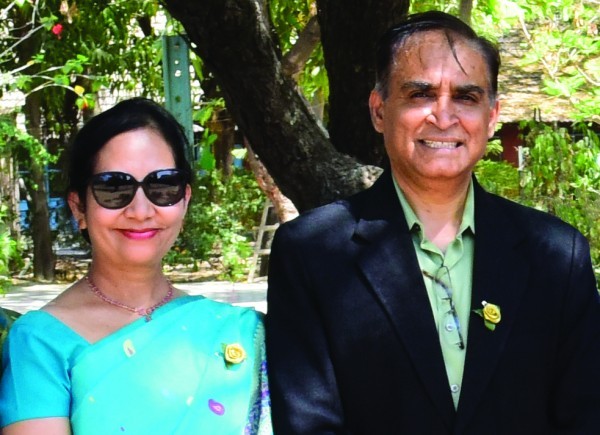 Being an ex-student of the school, Dr. Mahendra Chitre, a neurologist in a leading hospital in Pune, was invited to be the Chief Guest to preside over the function. Dr. Mahendra Chitre delivered a very down-to-earth address, bringing sweet memories of his childhood experiences. The audience was moved when he made a reference to his 2nd Standard teacher, Sumanbai Shitoley, who was in the crowd. When Sumanbai was teaching the little boy Mahendra, she wouldn't have thought that she was investing her teaching skills in a student who would one day become a neurologist.
Teachers, you have an important role to play in the lives of your students. Your little primary section student today may become someone who will impact the nation tomorrow. Mukti Mission's special emphasis is education. The dream of starting a Pandita Ramabai University is being pursued and will take another decade for this dream to become a reality. However, the immediate goal is to work towards a Senior College of Science, Arts and Commerce as a first step to fulfill the larger dream in the days to come.
Also at the event was Chairman and Advocate Markas Deshmukh (also a former student) and 450 former students. Two very senior teachers, Mrs. Sumanbai Shitole and Mrs. Sakhubai Jadhav, who taught at Sharada Sadan in 1967- 1972, were amazed to see how the school has grown and were very touched.
The staff and students set up a wonderful programme which was centered on the theme of 'relationship'. It was a blessed day which ended with a delicious lunch for all.
WANT TO LEARN MORE ABOUT MUKTI MISSION?