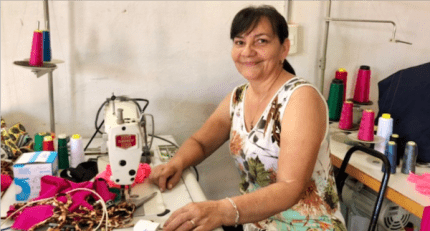 Fifteen years ago, Rosalina knew her life was about to drastically change. When her youngest son was born with mental disabilities, she immediately searched for a way to work from home. She had been working in a clothing factory for years and had sufficient experience in clothing design and fabrication to open her own home workshop in her home. She began to specialize in bathing suits and started to sell them to large retail companies in her city.
Now, her three older children work with her, along with one other hired employee. Two of her children have their own workshops as well, and one has been certified from a design institute. She says her youngest knows how to work all the machines and likes being involved, but he's still too young to legally work alongside the rest of the family.
Thanks to Diaconia, Global Aid Network (GAiN)'s partner in Paraguay, Rosalina was able to receive micro-loans to help grow her business. Diaconia helps impoverished women by offering financial training, vocational training and micro-loans to assist in the start up and growth of a small business.
Rosalina used the loans she received to buy new fabrics and accessories to make more bathing suits. She is currently in the process of launching her new line of suits for children and babies. Her goal for this season is to increase sales and hire someone to market and sell her specific brand. She wants to have her own store instead of selling her products to larger companies. Her other goals are to provide further training for her children and to purchase a printing press to put more designs on the fabrics. As a single mother, Rosalina has not only provided for her family, she has taught her children how to work hard, run a business, and persevere until you succeed.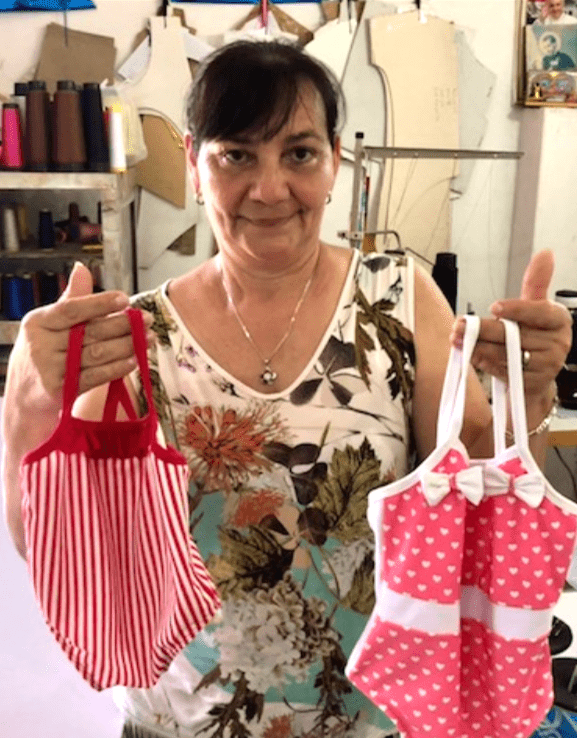 YOU CAN HELP WOMEN LIKE ROSALINA BY PROVIDING A MICRO-LOAN TO HELP HER START HER OWN BUSINESS. WILL YOU GIVE TO HELP BREAK THE CYCLE OF POVERTY IN PARAGUAY?