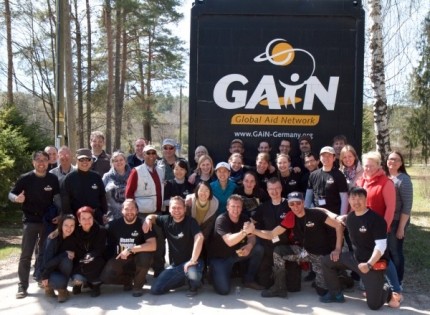 When participating in a DART (Disaster Assistance Response Team) mission you need to work through any physical, mental and emotional challenges that may arise — and that's just what DART training is for.
DART responds in the event of a disaster (natural or man-made) providing food, water, medical support, emergency shelter and trauma healing with the perspective of long-term aid. Volunteers are required to be ready to leave for a disaster area for at least two weeks, but preferably four weeks to three months.
In May 2017, Canadians participants, including one GAiN Canada staff member, took part in DART training that took place in Riga, Latvia for eight days.
The training program was organized by GAiN Germany, where trainees were put through real-life simulated situations to mimic specific problems that would present themselves on a DART mission. Sleeping in tents in freezing temperatures with little sleep only intensified the challenges, truly testing the participants' ability to respond under pressure. All of the real-life simulated situations gave participants a glimpse of what participating in a DART mission might entail.

"It is amazing and it's hard," expressed Monique Lieuwen, Relief and Development project manager for GAiN and DART training participant. "Your emotions [go up and down] at any given minute. [Sometimes you think], 'it's so awesome,' [and other times], 'wow, what am I doing?' But overall it is incredible."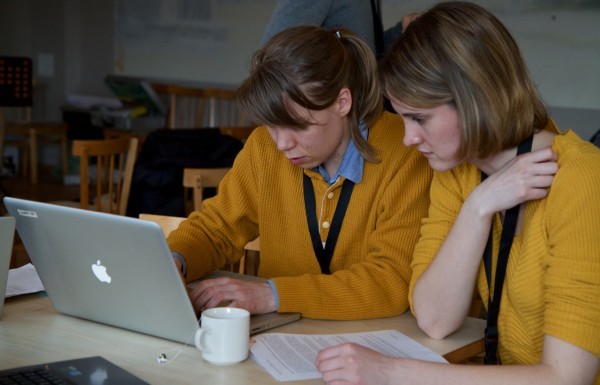 The training was valuable and Lieuwen returned to Canada having learned many things. One of the most significant lessons she learned was the importance of teamwork, especially in disaster situations.
"One thing that was really evident, because DART has a lot of strong personalities, was teamwork and the importance of submitting to the leader. You don't have time to ask questions, you just do it. There were moments we worked really well together and there were moments we should have just trusted the leader and we didn't. In a disaster context everything is amplified."
While a DART member needs to be strong, both physically and mentally, Lieuwen also learned that a team requires a variety of people with different skill sets. DART looks for volunteers with skills in leadership, communication, finances, medical care, technology, spiritual guidance, construction and more.
"If people think they're not qualified, I think they need to think outside the box a little bit. Because even at first I thought, 'What do I have to offer?' And at the end I was like, 'I can do this, this, this and this. A lot of people just think it is physical strength and you do need physical strength because you will do physical tasks but there's more."
But the DART training experience wasn't just challenges. Lieuwen was grateful to meet 19 other participants from six different countries: Canada, Australia, Germany, Finland, Netherlands and Korea.
"It's awesome to meet people from all those different places with the same faith and the same passions. One thing I love is before we went to the practical exercises we had time for praise and worship and so everyone is singing in their own language, the same song. I love it. It's a little glimpse of heaven."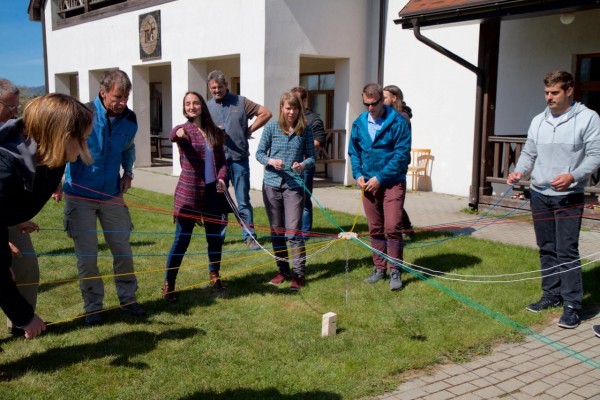 INTERESTED IN DART TRAINING?