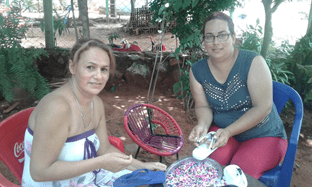 In the city of San Antonio, Paraguay, resident Maria Liz meets regularly with a group of women – all budding or aspiring entrepreneurs. This group is one of many trust groups formed through Diaconia, Global Aid Network's in-country partner in Paraguay that provides micro-loans and business training to poverty-stricken women. As recipients of micro-loans, these women gather weekly to encourage and hold each other financially accountable to repay their loans.
This particular group calls themselves Valuable Women.
"I heard about Diaconia through a radio station and called their office and that was how, together with a group of women from my neighbourhood, we were able to receive microloans," said Maria. "We heard about the vocational trainings offered and I immediately took the opportunity."
Maria attended a crafts workshop, learning specifically how to make embroidered slippers.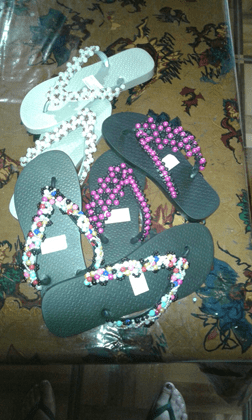 "I learned a lot. It gave me a solid income and I have sold a lot of these slippers since then. I am so grateful to Diaconia for creating a place for opportunity and growth for me and many other women in my community."
Would you like to help a woman like Maria start her own business? Your one-time or monthly gift can impact multiple women over time!
GIVE TODAY: