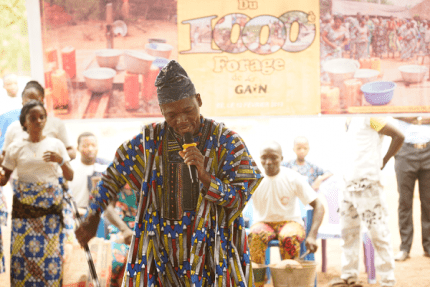 GAiN's Water for Life Initiative has reached a new milestone – providing 1000 communities with access to safe water in Benin! This translates to approximately 1 million people who have now benefited from GAiN's water program.
The 1000th village to receive a well is Koudjinnada, approximately 90 minutes north of the largest city, Cotonou. Prior to the provision of the water point, the community relied on three different nearby unsafe water sources, like hand-dug wells or swamps, that are harmful to the community. When we visited, one of those old water wells was closed. Rumour has it that some time ago, someone was fetching water from that well and fell to their death, resulting in the closure of the well. Needless to say, the community was ecstatic when a safe water point was provided in the community.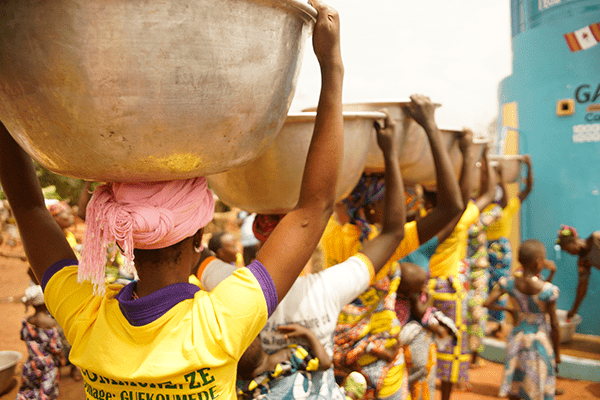 The water point itself is a little different than our normal hand pumps, as it has a water tower connected to an electric generator. Users can just easily turn a tap to fill their basins or jerry cans.
To celebrate this milestone, GAiN hosted a few days of activities in Benin. Some of the GAiN Canada staff, including Ray Sawatsky, GAiN CEO, were present for the celebration. Rod Bergen, President of Power to Change, and some of the other board members and donors, also travelled to Benin to celebrate with GAiN Benin staff.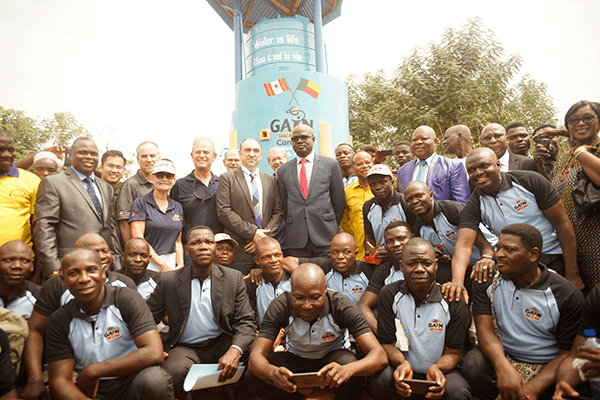 A village celebration was held in Koudjinnada on Feb. 12th, in the presence of Seidou Adambi Samou, the Benin Minister of Water, Mines and Hydraulic, and Francis Loko, the former Benin Ambassador to Canada.
The ceremony featured speeches from different officials, as well as testimony from a woman who shared the benefits of the new water point. The well was officially opened by Benin's Minister of Water and GAiN's CEO. Members of the local press were also in attendance.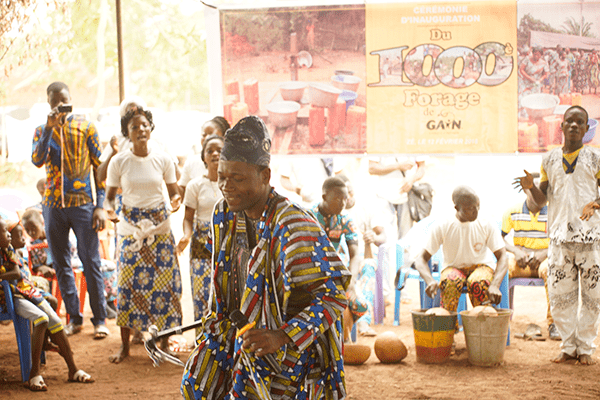 And of course, there was a lot of cultural singing and dancing!
The Celebration was followed by a dinner gala the next day, to remember the past, but also to look forward to the future of GAiN in Benin. The evening had speeches and skit performances by a local performance group.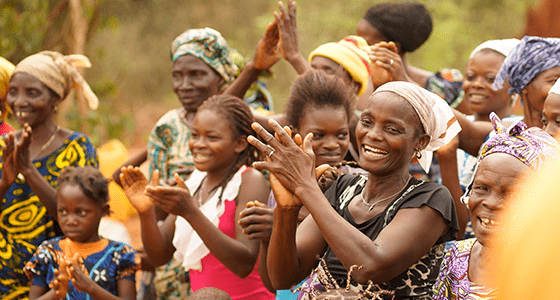 We couldn't have reached this milestone without you. We thank you for your partnership in providing these communities with safe water sources!
WANT TO HELP BRING SAFE WATER TO MORE COMMUNITIES?