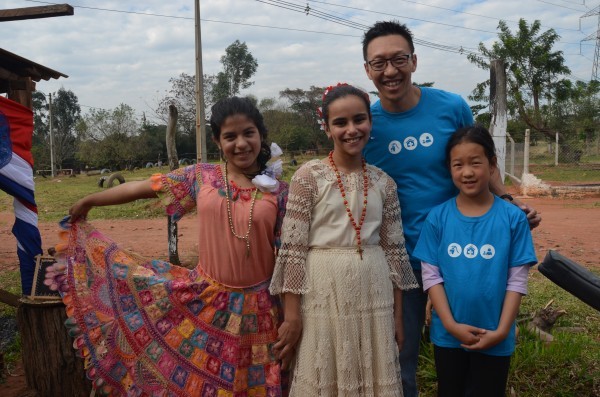 "I never knew that I could make an impact in other people's lives with the things that God has taught me and prepared me for," Osmond, from Richmond, B.C., stated after his return from a GAiN LIFE Team trip to Paraguay in July 2017. "I knew in what areas we were going to serve but I didn't know how God was going to use us, to be perfectly honest. We were just answering the call to go and we were just trusting that God would reveal Himself to us in new and exciting ways – and He really did. He changed my entire perspective on the concept of global missions."
Typically, mission trips are perceived to have carved out specific roles for volunteers: the doctor, nurse or physician, helping aid and provide care for those without access to proper healthcare; the teacher, carefully loving on the village children and imparting their knowledge; the builder helping build schools, houses or churches. Among those roles, Osmond could not see where he fit in.
"I'm not a healthcare professional. I'm not a teacher. I'm not a structural engineer, I don't build houses," said Osmond, whose specific discipline in engineering is in control systems. "I wasn't really sure how God was going to use me in this particular capacity other than an extra pair of hands. Through this trip, God made me realize that there is a lot of need in the world for the professional skills that I've learned over the years and that I'm able to bless a lot of people through that."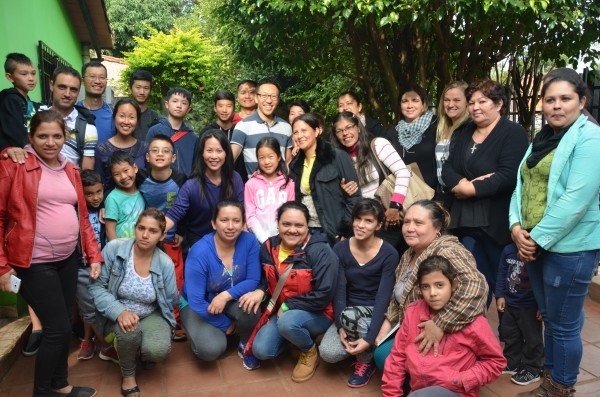 Despite his preconceptions about mission roles and his skill-set, Osmond was able to make a difference in the lives of a group of women in Paraguay. It was his 20-year business experience that was of value to the women at Diaconia, GAiN's Paraguayan partner.
The majority of impoverished women in Asunción, Paraguay are stuck in a cycle of poverty that traces back to the Paraguayan War in the 1800s, in which the country was defeated, along with the majority of its male population. The devastating consequences of this war still impact Paraguay today.
Osmond learned that post-war, the country's top priority was re-population, creating a culture where men were encouraged to have multiple partners. This practice stuck around for centuries and has had ill effects on Paraguay's family structures. It is culturally acceptable for men in this region to not be involved in the family, leaving women as single parents, struggling to get by in an already desperate economy.
That's where Diaconia, GAiN's Paraguayan partner, comes in. Diaconia provides micro-loans to women, encouraging them to take vocational classes and start their own businesses. With financial literacy training and other business classes, women in the program have access to education that empowers them to pay off their debts and help them get out of poverty.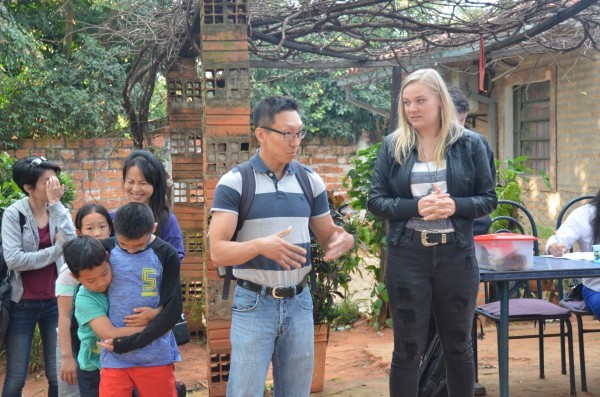 As a business professional, Osmond's expertise allowed him to do a presentation for Diaconia loan recipients, sharing his knowledge on small business and entrepreneurial best practices and principles. The presentations were restructured to address the unique challenges these women face.
"I would have never guessed that [my business knowledge] would be useful at all, but yet God did a completed 180 on me. I never realized how needed it was because many of these ladies never had the opportunity to learn anything about basic business practices before."
They finished the workshop with a talk on sustainability and creating a long-term business – something that is a foreign concept to the locals in Asunción, whose immediate concern is day-to-day survival.
"I had a lot of people come up afterward, thanking me for everything that we shared with them," Osmond recalled. "We talked [and] we prayed with the women. They seemed so encouraged by that. Seeing that light and that spark in the ladies that were there… Many of them indicated they were excited to be able to go back [to work] and start implementing things they learned from the seminar. They wanted to take advantage of these new ideas presented, that they could see tangible uses for. It was so exciting."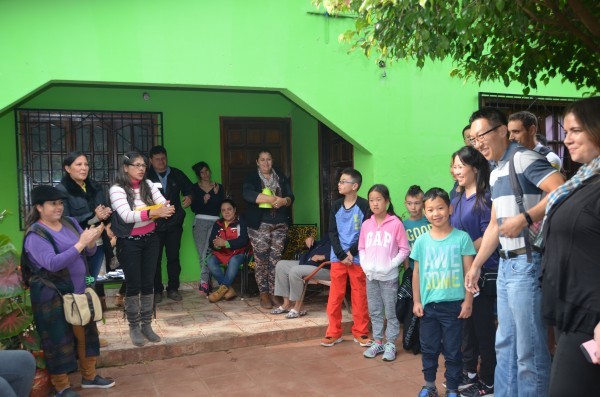 There was story after story of women whose lives had changed because of the program. One, in particular, stood out.
Amalia had a lifelong dream of owning an empanada shop. The shop was initially run from a small tent outside of her home. With the help of the loan, she was able to build a permanent building structure, complete with electricity and plumbing. Customers are welcomed with an awning and the store is furnished with stools.
"She opened the store early [one day] so that we could sample her empanadas. We were glad to purchase them, they were amazing!" Osmond raved.
"[These women] started with nothing and there was no way to break the cycle of poverty without this type of an opportunity. To have a business idea and be able to do something that removes them from the need to scavenge day by day for their basic necessities – it was so inspiring."