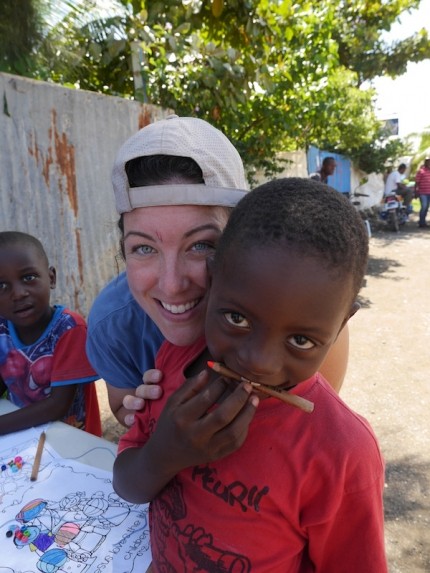 "I held a baby who had been left in the dump, being eaten by rats, and my heart broke again; this time seeing starving children and animals [in] the conditions that they live in and the suffering they endure because they cannot access simple medical care," Sherri said of her first and then her most recent trip to Haiti with a GAiN LIFE Team.
It was from a young age that Sherri knew her calling was to serve the needy overseas. While searching for mission organizations, she came across GAiN and felt its mission statement aligned with her calling. With further digging, she discovered that there was an upcoming LIFE Team to Haiti which would provide the chance to lead children's camps and do medical check-ups at Ca-Ira Orphanage and the surrounding community of Leogane.
"I had served in Haiti [on another trip] a few years ago and God broke my heart for the people of Haiti. To be able to return to this resilient country was an answer to prayer."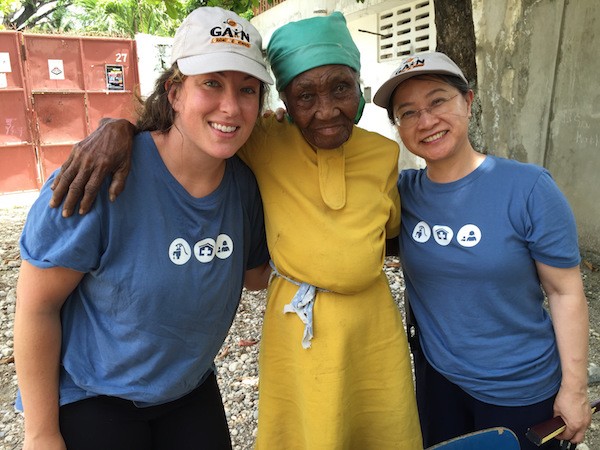 Sherri's skills as an emergency nurse proved valuable to the medical portion of the trip, where the medical team (consisting of Sherri, a physician and translator) conducted hygiene and sanitation seminars, performed medical check-ups and provided basic medical care at Ca-Ira Orphanage and the outside community.
When she wasn't doing medical check-ups or health teachings, Sherri helped lead children's camps where she got to interact with hundreds of kids while running the bracelet-making station.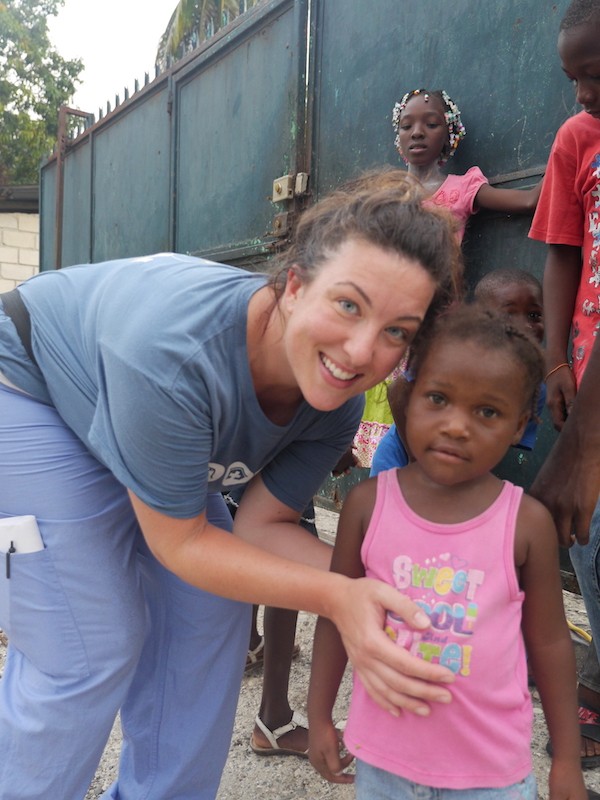 The chance to demonstrate God's love also came in a variety of other ways, including a day of construction work at the orphanage, doing outreach in the community by distributing bags of food to families living in extreme poverty, praying for them and inviting them to a screening of the JESUS Film.

"[On] our last day there, driving back to the airport, I was still stunned by the piles of garbage everywhere and the lawlessness of the country. Yet, despite extremely difficult circumstances, they are a resilient people who have so little, yet, will share anything they do have. They gather for hours to worship God with no time limit. Instead of focusing on their pain, they turn to God, wholeheartedly and rely on Him to meet their needs."
"The trip far exceeded any expectations that I did have," Sherri stated. Her experience on the LIFE Team only intensified her desire to continue demonstrating the love of God to the broken.
"As an emergency nurse, I often see that life is full of unknowns and I cannot encourage you enough to just go, taking this pause in the midst of your busy life, to serve the hurting and needy people [for] a chance to show God's love in ways that would not be possible otherwise."
WOULD YOU LIKE TO HAVE A SIMILAR EXPERIENCE AS SHERRI'S? CLICK HERE TO CHECK OUT OUR UPCOMING LIFE TEAM PROJECTS.