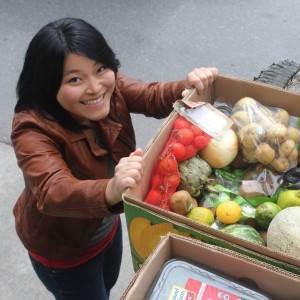 Not many people can say that they have fed 5,000 people, for free, in the course of one-and-a-half hours. But Elaine Cheng can. The best (and worst) part? The meals were prepared using only food that would have otherwise ended up at the landfill.
This year, as a part of DinnerPartyYVR, Elaine and her partner chef, Tim Lee, will be making dinner for a much smaller crowd, but going for the same impact. The pair are cooking for Global Aid Network, where Tim is the associate director of the Water for Life Initiative. "Water projects really resonate with me," says Elaine, who recalls visiting villages in Guatemala where water was scarce.
Read the full article.