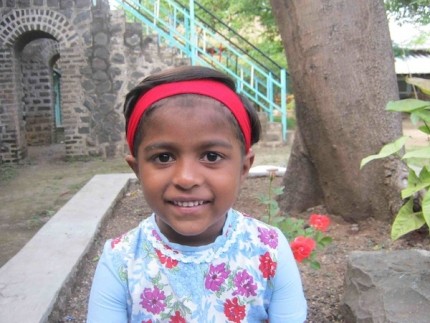 Stuti comes from a volatile background. Although her parents are Christians, their family life was not filled with love. Her father is a day labourer who seeks to provide for his family with a very small wage. Stuti's mother was unhappy with the situation.
Her parents would fight and with each voicing their opinion but they never compromised. Stuti's parents had serious problems with their relationship and her home life became filled with turmoil. Instead of trying to find common ground, Stuti's mother began to spend time outside of the home.
After a while, she decided that she wanted her freedom and did not want the responsibility of raising Stuti and her two big brothers. As a result, Stuti's mom deserted her family and her parents were then divorced.
Stuti and her brothers still needed to attend school but their father could not work and take care of them at the same time. Stuti's brothers were put into a boys' hostel and her father brought her to Mukti.
Stuti was only five years old when she came to Mukti Mission and lived in the nursery. Because of the trauma in her home, Stuti was a very quiet little girl. When she first arrived, she sat by herself and did not mix with others.
Her housemother lavished attention and encouragement on Stuti. Now when asked why she likes to live at Mukti she said, "because my friends are here".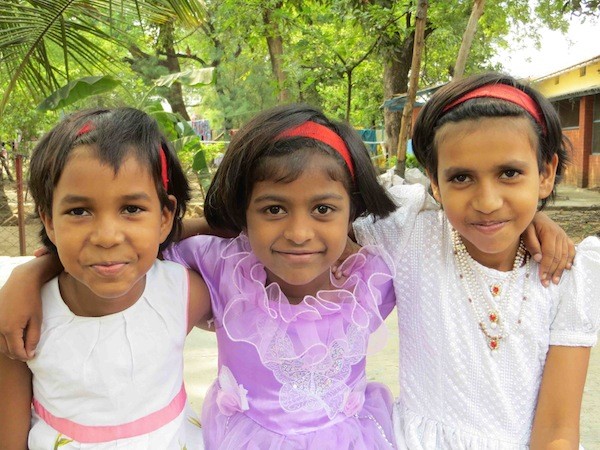 She is still a shy and quiet girl but smiles most of the time. Her favourite game to play with friends is ligori – an Indian game with tiles and a ball.
One day her father came to visit. Stuti came to meet him. He noted, "my daughter is different". He said, "She used to sit quietly most of the time. She must be happy here." He was delighted that she was doing well. He saw that she was smiling and peaceful. Although Stuti enjoyed her father's visit, she felt comfortable with being at Mukti and answered her father with, "Bye, come back again!"
Stuti continues to thrive at Mukti. She has a lovely, quiet countenance. She had the privilege to act as a flower girl in a Mukti wedding. She loved dressing up and carrying flowers.
Stuti enjoys her new home at Mukti. She has come through the turmoil and found a secure place to grow up. Her rough beginning was used to mold her into a peaceful young girl.
WOULD YOU LIKE TO HELP MORE CHILDREN LIKE STUTI?