Country Stats
Main Export:

Iron, steel, animal/vegetable fats and oils

Main Religions:

Christianity,
Irreligion
Project Details
The

Needs

Needs we are addressing:
Today, 6.5 million people have been displaced within the country following the Russian invasion of Ukraine on February 24, 2022, and over 3.6 million people urgently fleeing to neighbouring countries as they seek safety. Many who have already left the country – mostly women and children – have been forced to separate from their husbands, fathers and brothers, as men aged 18-60 have been restricted from leaving the country for possible conscription.
Where

we are working

Regions we work in:
Poland, Hungary, Romania, the Republic of Moldova and within Ukraine
What We Are Up To
Projects:
Global Aid Network (GAiN), through its offices in Germany and the Netherlands are packing and procuring essential items such as food, medicines, tents, sleeping bags and blankets to ship to their local frontline partners. These much-needed items will be provided to refugees arriving in Poland, Hungary, Romania and the Republic of Moldova as well as displaced people within Ukraine.
Refugees are desperately in need of hope, peace, provision and protection. The need for aid is critical. As of April 1st, 82 shipments of food and non-food items have been distributed.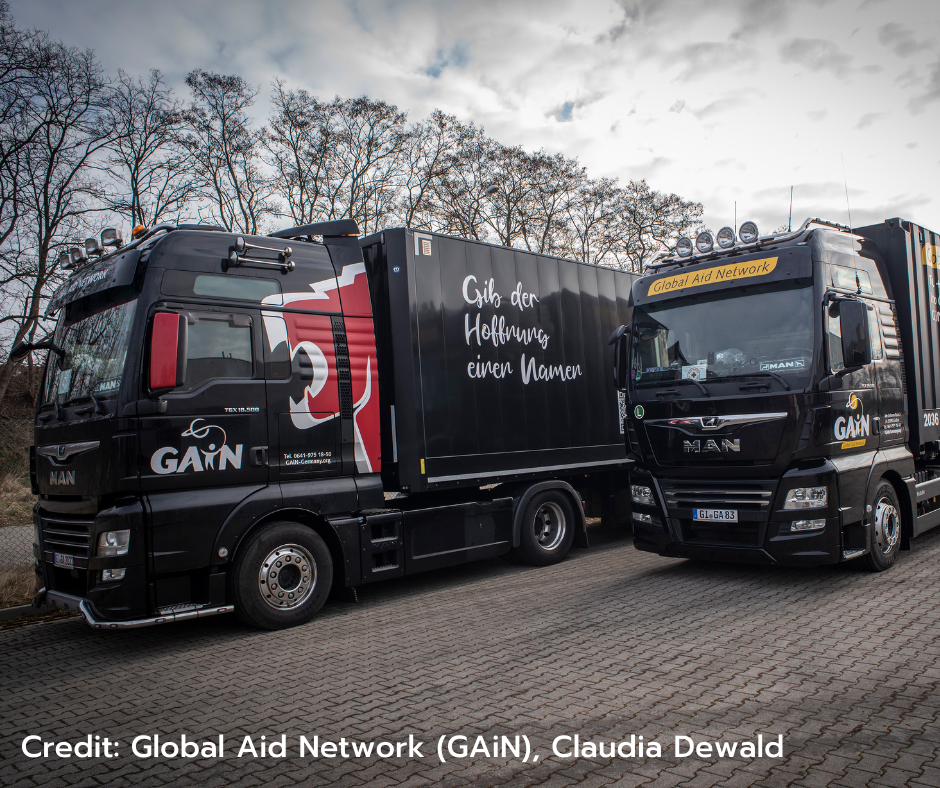 Stories of Impact
Learn how lives are being transformed because of you and other generous partners.