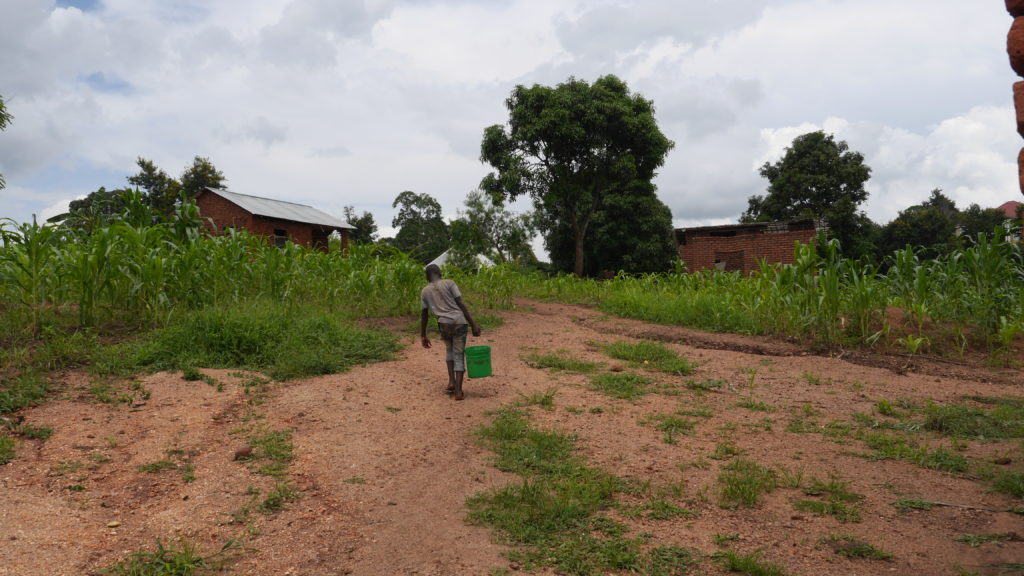 Before clean water arrived at the village of Nkowe-Mafuriko in Tanzania, people would wake up each morning to a life where time, energy and resources were stretched dangerously thin.
Instead of spending precious hours of their day farming the fields for food, villagers would have to wake up while it was still dark to begin their long search for water. Instead of rising to meet each day feeling healthy and strong, the burden of sickness caused by contaminated water would plague them with discomfort.
A 15-year-old girl named Esha recalled the difficulty of life before having access to safe drinking water: "The river we used to collect water from caused stomach aches and diarrhea. I would have to spend time going to the river and if it was the dry season, I would have to dig to find water," she said.
However, once Global Aid Network (GAiN) provided a deep-capped water well, the hardship of waking up to life in Nkowe-Mafuriko started to disappear. People's day-to-day rhythms became more sustainable, with less time being consumed by the search for water. Slowly but surely, their physical, mental and spiritual health was restored and rejuvenated.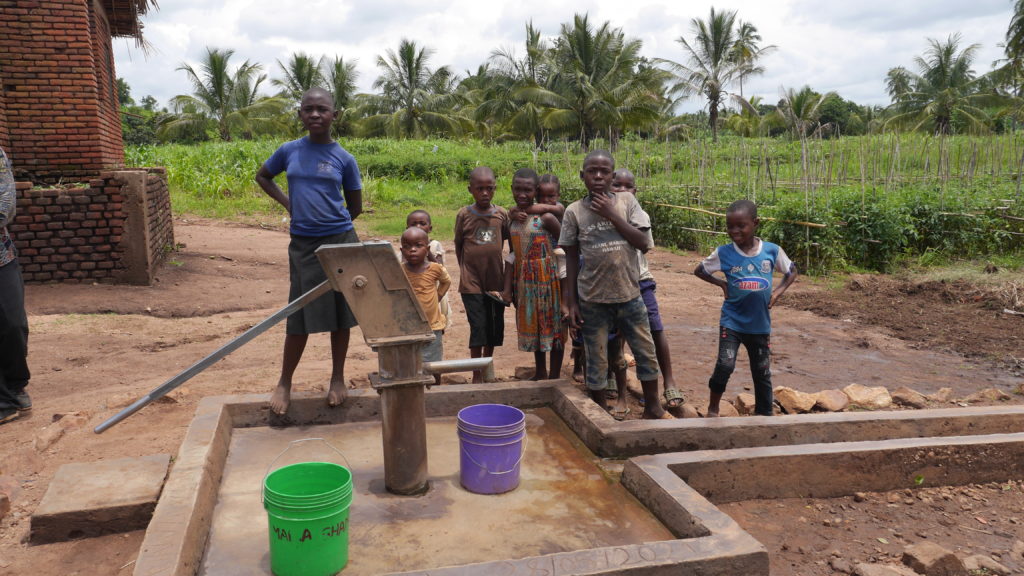 Esha shared how much she loves that the water from the well helps her to keep her home clean, and that she enjoys having clean water to wash her school uniform. Since she is able to attend school, our GAiN team asked Esha what occupation she would like someday and after some thought she said, "I'd like to be a water committee secretary."
Her answer showed us that she knows the importance of looking after the well and believes it to be a job that women can do. Thanks to GAiN's water committee training, villagers in Nkowe-Mafuriko are able to be equipped with the tools and knowledge they need to care for the well.
Through a partnership with the closest nearby church (mother church), God's unconditional love was shared with villagers. Twenty-five members of the village made decisions to follow Jesus, and the three individuals who chose to learn the basics of their faith. However, because this mother church was a 10km walk away from the village, attendance was low. Thanks to a new church plant in the heart of their village, believers can now gather as a Christian community year-round and their numbers are increasing day by day.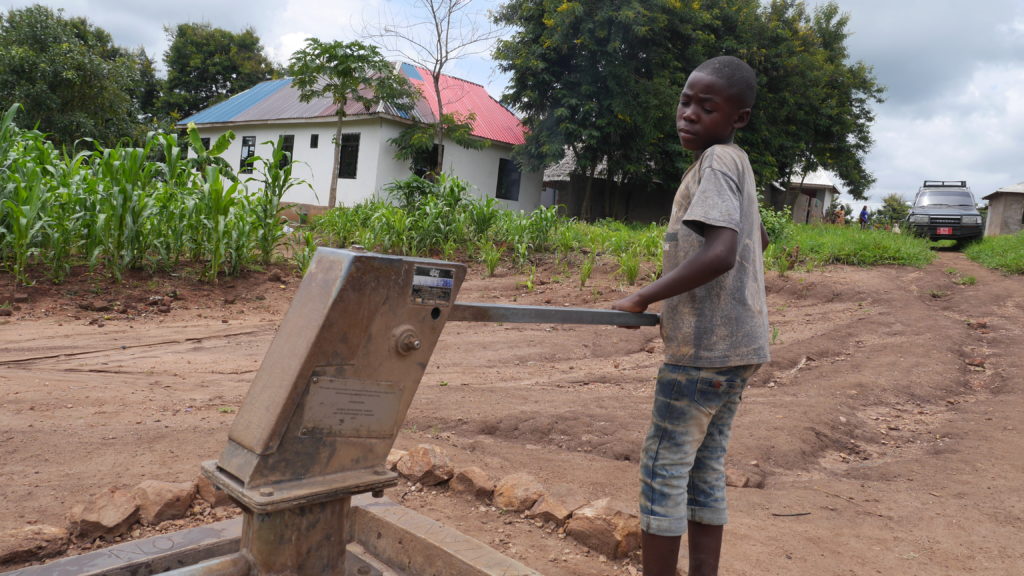 GAiN also built a church structure for this community of believers, which has now grown to 40 adults and many children. Previously, the church met under a tent, which wasn't comfortable or suitable when it rained.
Through the powerful and transformative gift of having access to clean water, the village of Nkowe-Mafuriko can welcome each new day with joy and hope. Their days are no longer hampered by the time-consuming task of collecting water or the discomfort of water-borne illnesses. They are no longer withheld from attending school or hearing about God's love through a local church. Each morning, villagers can look forward to a more empowered way of life.
At GAiN, we desire that everyone experience life in its fullness, free from the burden of poverty. Our mission is to reveal hope by sharing God's unconditional love, and restore life by demonstrating the gospel through compassionate action to those who are living in poverty, injustice and crisis around the world.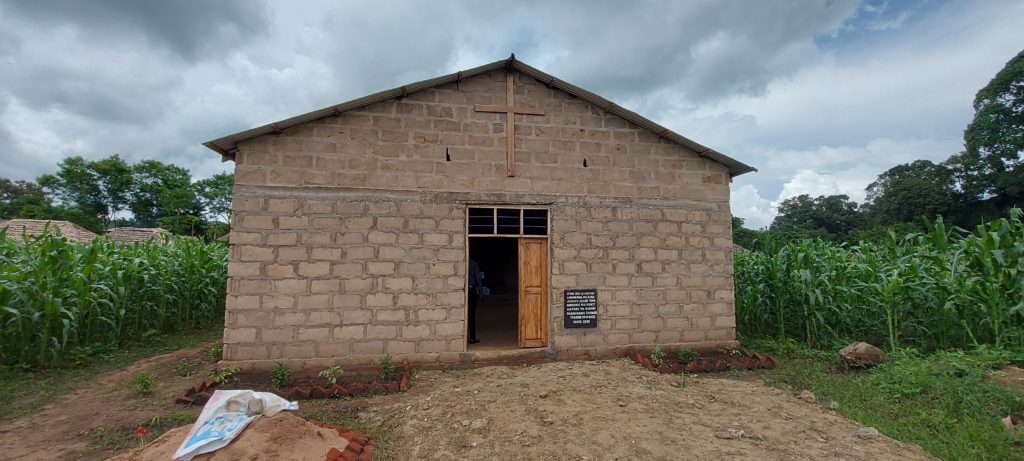 The joint impact of the water well and the sharing of the gospel has infused hope into the life of the villagers. Our dream is to see more individuals experience the body, soul and spirit transformation that comes when safe water and the message of God's love are introduced into their communities.
Will you join us to help make this dream a reality?
Our goal is to raise $247,250 to provide approximately 23,000 villagers (23 communities) with clean water and the Living Water by June 30th.
A simple 'yes' creates a ripple-effect of change in the health, relationships, economy and spiritual vitality of a village. Your gift can serve as the catalyst for authentic and lasting impact on a community for generations to come.