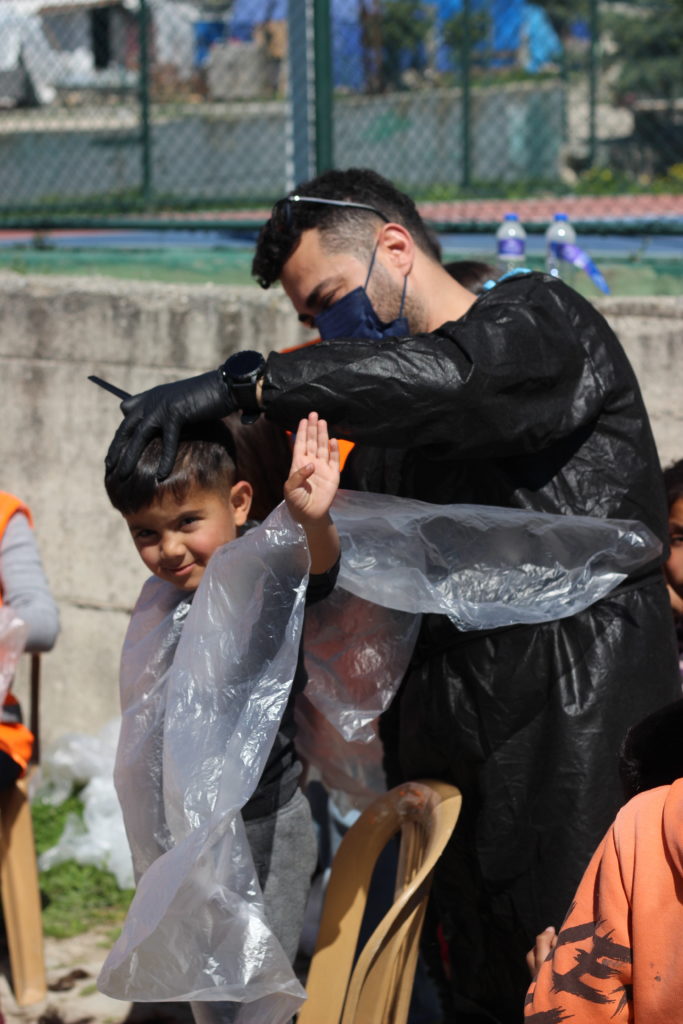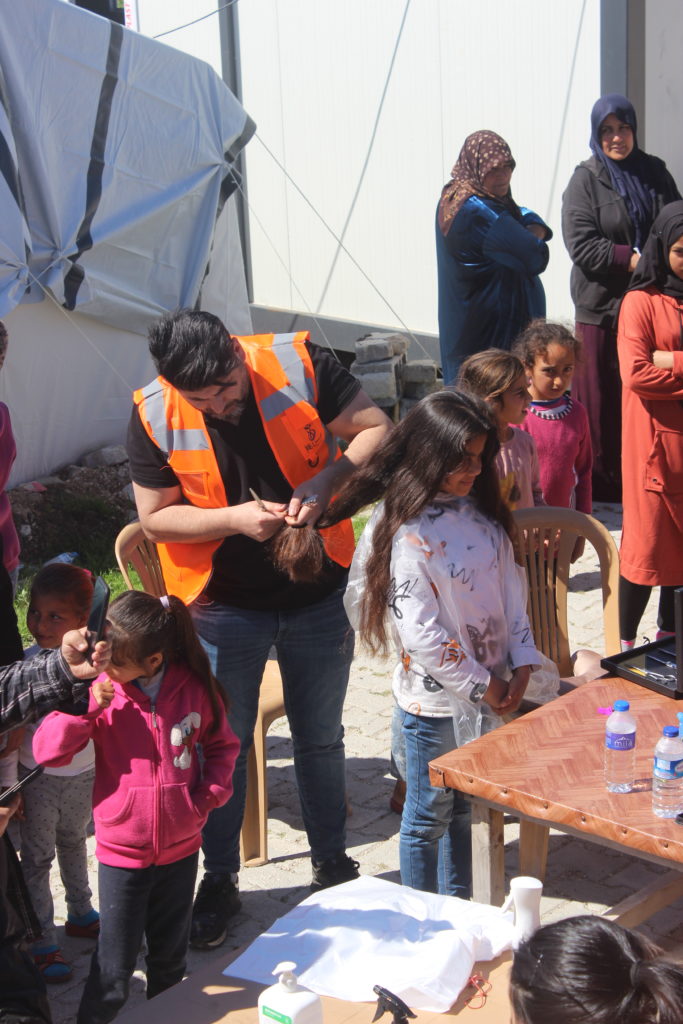 There is so much power in restoring human dignity.
Our DART team who were responding to the Turkey earthquake was able to participate in a distribution with GAiN's local partner, First Hope Association. With their local volunteers and staff, we distributed hygiene kits as well as food and blankets for families in a community outside of Antakya. However, it wasn't what we were able to give that was the center of attention. First Hope Association had a crew of professional barbers on site, who were giving children haircuts. The earthquake happened over a month ago, and a nice trim for many of the children was greatly appreciated.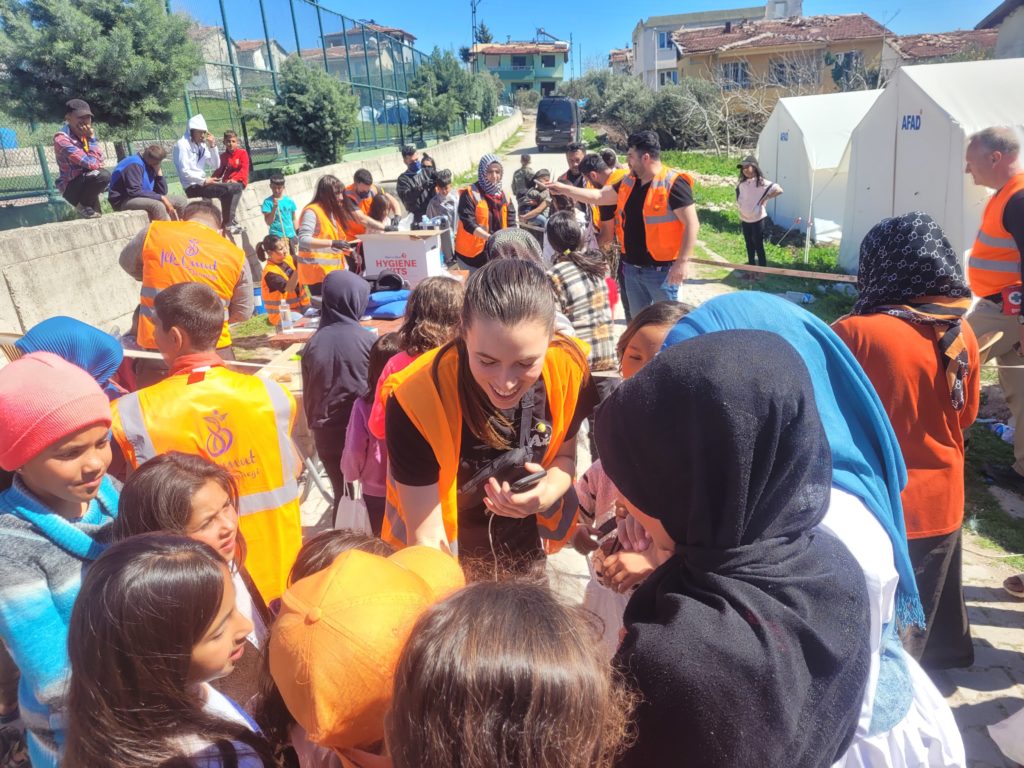 The line for haircuts continued to get longer, and each trim brought a smile to the child and their parents. As they waited patiently for their turn, Lucia from GAiN Spain connected with many of the children, teaching them a couple key Spanish words, along with some numbers and colours. As she recited them over and over with the kids, you could hear their joyful cheering as they remembered numbers like ocho and nueve.
It's incredible how such a simple gesture like giving someone a haircut can restore dignity and joy to a community surrounded by brokenness.