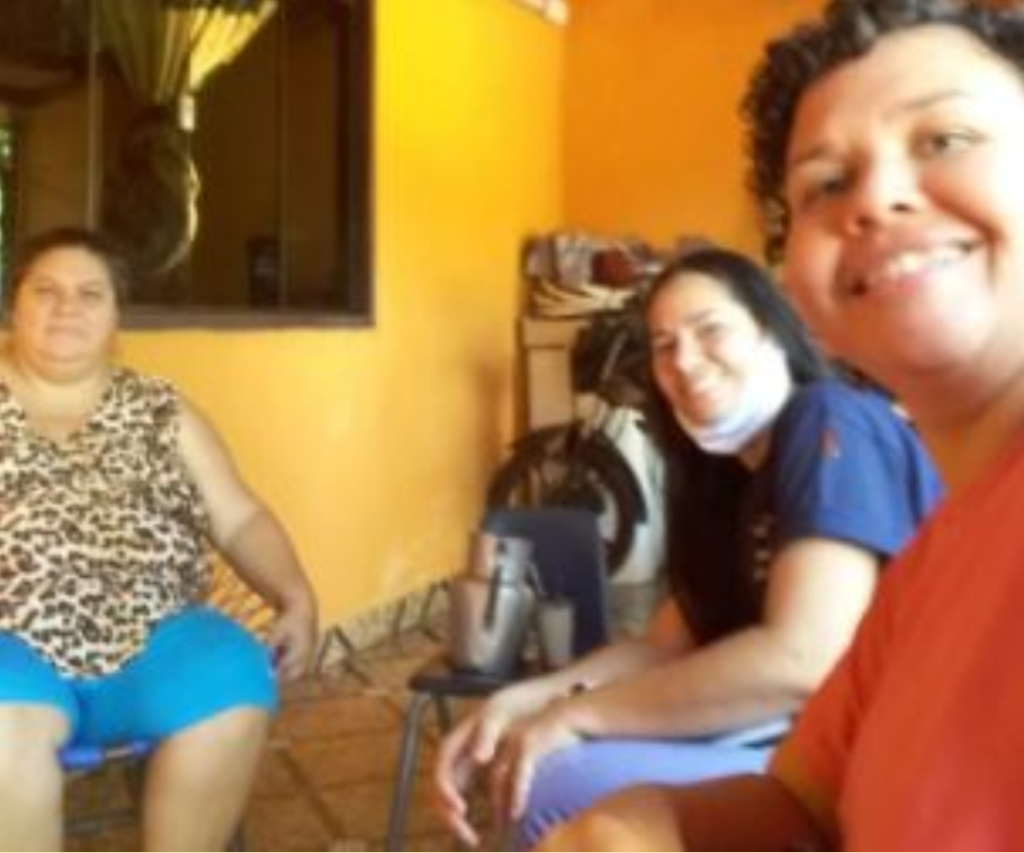 When COVID hit Paraguay, the country's strict lockdown measures meant that many small businesses suffered, resulting in many families struggling to get enough food to eat each day. As a result, GAiN's local partners Diaconia and Jesus Responde are running soup kitchens to help.
Margarita R. is a chaplain for Diaconia. She meets with trust groups, specifically to share God's word, encourage women in the trust groups and pray for them. This was needed more than ever, as a lot of these women were desperate to provide for their families. Below is her story about how she was able to walk alongside a woman who had experienced a series of tragic events.
"I contacted the president of a trust group called San Vincente and asked the leader for permission to visit the soup kitchen so I could pray for her and her family. She accepted without hesitation.

One day, I was visiting a woman named Zunilda and she shared her very painful past. She lost her daughter-in-law in a motorcycle accident, and then three months later, her daughter and her husband also got into an accident, which left her husband fighting for his life. Thankfully, after a long treatment, her daughter recovered completely.

I followed up with Zunilda once a week to pray, encourage her and her family, and share the Word of God with them. The last time that I visited, she told me about a recent tragedy with her nephew. He was hit by a car after chasing a soccer ball that went into the street.

Through text messages, I chatted with her and encouraged her to not distance herself from God, but to rest in Him. I explained how we are able to do this, and every week I continue to pray with her and her daughter. I make sure to continue to share encouraging devotionals with them.

The family was filled with anxious worry about the nephew's recovery. It's at times like these that they say they are very thankful for the prayers and support they receive from Diaconia.

I was encouraged when Zunilda told me that she is drawing closer to God again. Thanks to Him, she says, her six-year-old nephew is now much better and has returned home from the hospital."

Your support has helped provide not just physical nourishment, but emotional and spiritual support for women and families that are struggling during this pandemic. Thank you for helping reveal hope and restore life during these uncertain times. Your help is making a huge impact.