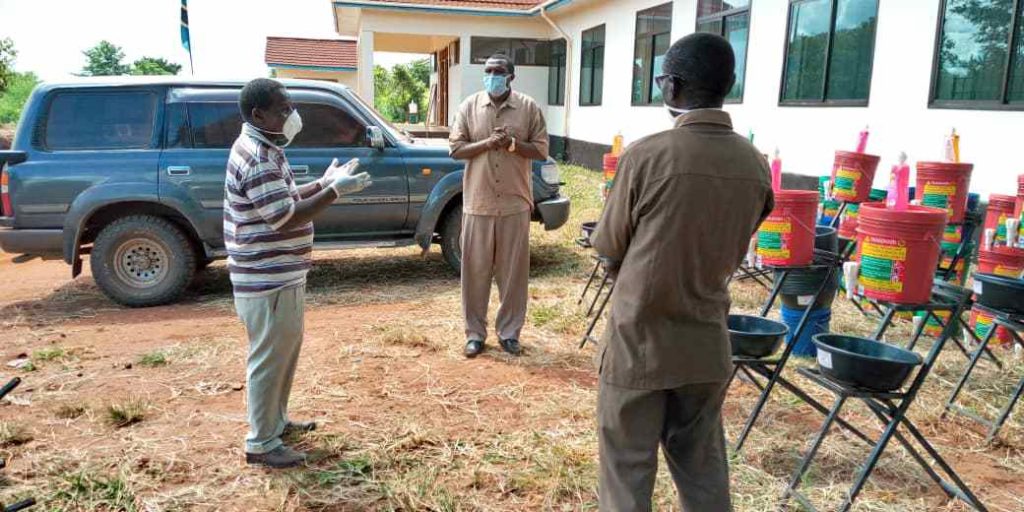 Current State of COVID-19 in Sub-Saharan Africa
With the growing impact of Novel Coronavirus (COVID-19) globally, there are heightened concerns about the fragile state of health and hygiene in Sub-Saharan Africa.
As of May 12, there are over 63,000 total confirmed cases in the African subcontinent and over 2300 deaths1; most cases are found in South Africa, Algeria, and Nigeria at this time. There are confirmed cases in each of our program countries, Benin, Togo, and Tanzania2. While case numbers are currently low, there are many speculations for why that is. It could be due to low testing rate and reporting, it could also be due to warmer temperatures (which affect the spread of similar viruses), it could be due to low levels of urbanization leading people to travel less frequently and therefore have fewer opportunities to come in contact with the virus3. Regardless of the reason, it is clear that with weaker health infrastructure and more limited access to hygiene and water resources that there is cause for concern as numbers continue to increase.
COVID-19 is also starting to affect an increasing number of healthcare workers, so far at least 1000 healthcare workers have been infected, two have been recorded in Benin and one in Tanzania4. There are concerns as this number increases, as the health infrastructure can be fragile and not adequately resourced.
In attempts to slow the spread of the virus, some countries such as Tanzania have begun to take action by banning public gatherings. Togo is among other African nations that have made the decision to close schools and limit access to borders as a precautionary measure. However, many governments have yet to respond to the growing threat.
Potential Impact of COVID-19 in Sub-Saharan Africa
Due to limited access to health and hygiene knowledge and restricted health infrastructure, there is concern over the ability of current health resources to be able to support and provide adequate information and services to the population as confirmed cases of COVID-19 increase. Not only is the response a concern, but this will also divert resources from other important health resources. For example, studies found that during the Ebola outbreak in Sierra Leone that the decreased utilization of reproductive health services led to at least 3600 additional maternal, neonatal and stillbirth deaths in 2014-20155. Limited access to health services and supplies is a consistent concern throughout the region of Sub-Saharan Africa, and definitely in rural Benin, Togo and Tanzania where GAiN operates.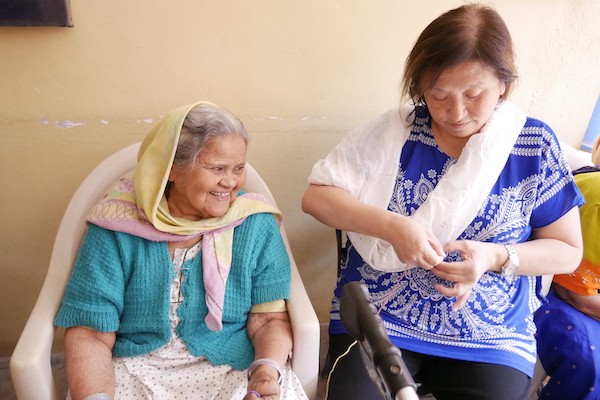 Misinformation in communities is another concern with regards to health information regarding COVID-19. Many rural communities lack basic health literacy and are not adequately connected to health services such as local clinics6. This also leads to communities not being properly informed or believing unhelpful myths. This was an issue in West Africa during the Ebola crisis, where people either did not initially believe or trust health officials and sought information and treatment from improper sources7. It is important that these same mistakes and patterns are not repeated and that communities are engaged with appropriate messaging from reliable sources, and that local leaders are utilised in these efforts.
In Sub-Saharan Africa, 75% of the population has either no access or limited access to handwashing facilities; 61% have access to safely managed or basic water resources, which is also essential to hygiene promotion8. These are concerning figures, especially as handwashing and hygiene promotion are the primary identified ways to prevent exposure to and prevent the spread of COVID-19. In a technical brief released by WHO and UNICEF there were a few pieces of important information highlighted, including frequent and proper hand hygiene, and continued safe management of drinking water and sanitation services. These two principles have many additional benefits to communities including preventing infectious diseases as a whole each year9.
How Handwashing and Hygiene Promotion is Helping Against COVID-19
The World Health Organization (WHO) has consistently said the best way to protect yourself and others from getting sick is to wash your hands with clean water and soap or an alcohol-based rub. According to the Joint Monitoring Programme published in 2019, only 51% of health care facilities in Sub-Saharan Africa had alcohol-based hand rub at points of care and only 64% of non-hospital healthcare facilities had hand hygiene facilities.
The Office of the High Commissioner for Human Rights (UN Human Rights) released a statement on March 23, 2020 stating the COVID-19 will not be stopped without providing safe water to people living in vulnerability10. This statement highlights the need and importance of access to safe water, which is essential to the practice of handwashing, but also the potential harmful implications for communities and people for which access proves more challenging.
What GAiN is doing
For many years, GAiN has been working with rural communities and local health centres in Sub-Saharan Africa to provide clean water and train people on how to effectively manage their hygiene, including handwashing. These valuable resources and skills have developed the preparedness of rural communities to prevent the spread of harmful diseases. Since these WASH interventions, communities have been practicing good hygiene behaviours which has improved their health and hygiene, and has had a ripple effect in surrounding communities.
This work is especially important now, as many underserved rural communities need to be educated and equipped to prevent the spread of dangerous infectious diseases. GAiN works to drill deep-capped borehole wells to provide sustainable access to safe water, then community trainings are facilitated to teach proper hygiene and sanitation practices. This includes essential knowledge about infection prevention and control through germ transmission mapping and effective handwashing practices. These activities work to build community health resilience which enables people to prevent the spread of infectious diseases and withstand the impacts of them within their community.
GAiN's COVID response so far
As part of GAiN's COVID response, GAiN has partnered with rural clinics in Benin and Togo that are low on resources, so that they can be better equipped and prepared to handle an outbreak. GAiN had previously worked with these clinics for the Maternal, Newborn and Child Health (MNCH) project in 2017 and 2018.
As of May 2020, GAiN has completed its first round of COVID response. Each clinic received five handwashing stations with soap and water, 100 masks, 100 pairs of gloves and sanitizer fluid.
Workers from clinics that received equipment reported that they felt a greater sense of security, as it helped reduce the risk of contamination for both workers and patients.
"This new equipment is going to serve us to protect all the clinic workers. We will also use the mask as protection to our patients and let everybody that is coming to the clinic to wash their hand properly before having access to the clinic," Silete, a manager at one of the clinics, said.
Will you partner with us to help reveal hope and restore life through our COVID Response? Together, we can help communities slow the spread of the virus and help empower their communities with knowledge on how to stay safe.
6 Nutbeam, Don (2000). "Health literacy as a public health goal: a challenge for contemporary health education and communication strategies into the 21st strategy." Health Promotion International 15(3), 259-267
9 WHO and Unicef (2020). "Water, sanitation, hygiene and waste management for the COVID-19 virus." Technical Brief.