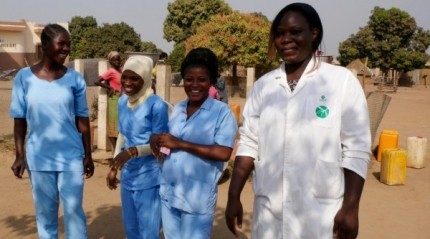 Elvie is the head medical doctor at the health centre in the village of Woria in Northern Benin. She runs a team of nurses to provide health services to the community. The team, more than anyone, knows how essential clean water is to health.
Clinic staff used to have to ride motorcycles to purchase water from the surrounding area – a challenging, time-consuming and expensive task. This arduous process caused many difficulties, especially during emergency situations.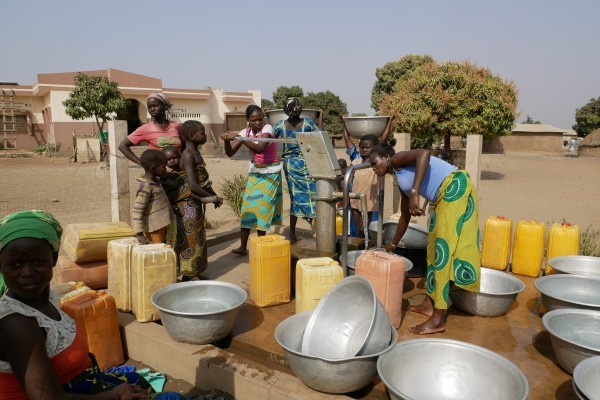 In July 2018, Global Aid Network (GAiN) was able to provide Woria with a deep-capped water well, right in front of the village health centre. Its location makes it a great benefit to the staff at the clinic and the community members that rely on the clinic's services.
Health professionals at the clinic have witnessed how quick access to clean water has impacted the health of this community. They reported that cases of water-related disease have drastically decreased and the health of the population has greatly improved.
Not only is clean water improving health, but changes in hygiene and sanitation practices are playing a role in preventing the spread of diseases. After receiving the well, 137 people in the community attended a hygiene and sanitation training. The training is a facilitated discussion to target unhealthy practices and come up with ways to implement changes, such as proper hand washing with soap.
Because of the wholistic nature of our work, we partnered with the local church to show the JESUS film to the community. Two hundred and sixty-nine people attended the showing, where they got to see and hear about Jesus. Of the 269 who attended, 12 people made the decision to follow Jesus and seven attended a follow up.
WERE YOU ENCOURAGED BY THIS STORY? SHARE THE STORY AND/OR LEAVE A COMMENT BELOW!