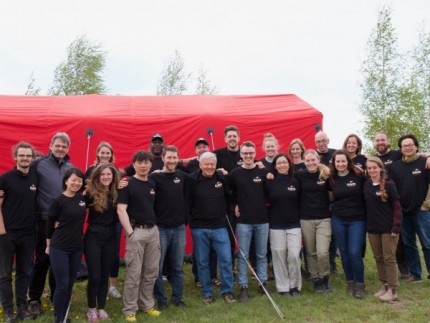 For Tess Mawson, doing a Global Aid Network (GAiN) DART (Disaster Assistance Response Team) training was an obvious step in her ministry and career in the humanitarian sector.
"I really love practical ways of serving people that are truly in their most desperate place. Often one of the strategies of GAiN DART teams is to reach people that are kind of on the outside, or have been left behind, or neglected by other organizations, or in situations where nobody else is reaching them," Tess explained.
"There's a value to reaching out to the lost and left behind. It is such a valuable way to show the love of God. I love getting to use my practical God-given skills in problem solving and hard work and leadership and all these different things and getting to use these to reach people."
DART is a GAiN Worldwide initiative, that responds in the event of a disaster by deploying teams of certified volunteers to the field. Teams provide aid such as food and non-food items, water, medical support, emergency shelter and trauma healing.
Every two years GAiN puts on a training, designed and organized by GAiN Germany, in order to equip and prepare trainees for real-life disaster response on the field. This year, the eight day training program was led by four GAiN Germany staff and one GAiN Canada staff. Twenty trainees from 10 different countries, including six Canadians, took part. The participants came from diverse backgrounds, ranging in age (early 20s to 70s), differing in careers (finance, medicine, business, humanitarian aid, etc.) and varying in culture.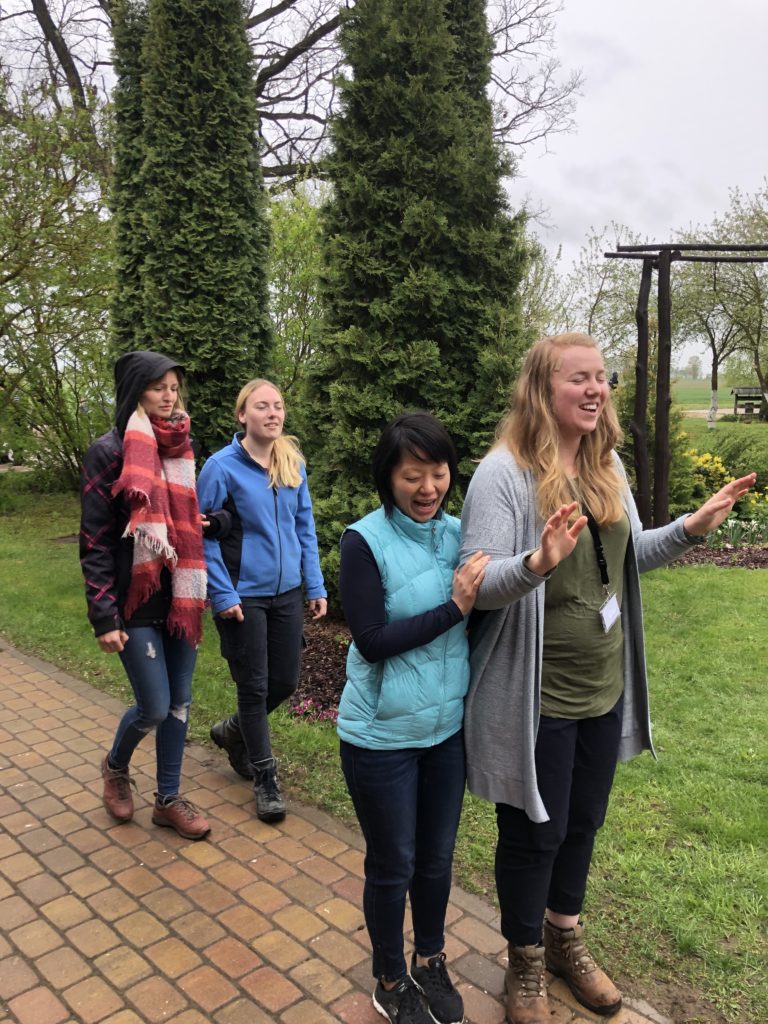 About half of the days were focused on classroom theory, where trainees learned about specific roles and responsibilities required for every DART team. Other sessions included topics on leadership, the history of humanitarian aid, conflict resolution, as well as safety and security.
The other half of the days consisted of a practical exercise that lasted multiple days. Trainees were put into teams, navigating a simulated disaster situation and getting the opportunity to practice being on a DART team. Trainees were tested to see how they would respond to possible scenarios and potential issues that may arise on any DART mission.
The program is designed to challenge, push and stretch participants. For Tess, she completed the program with a better sense of herself and learned more about leadership, teamwork and humanitarian aid.
"In my terms, [I call the training] the pressure cooker for character. You're definitely operating in these intense situations and you're not sleeping and you're working hard. You're really stretched, yet you have to work as a team and care for people and love people well. It really pushes you to know your limits and your capacity and to know when you need to stop and when you can push forward and when you need to rely on your team for work. [There were a lot] of really valuable lessons for team work."
Besides learning a lot about her strengths, weaknesses and capabilities, one of Tess's biggest takeaways was the humanness of humanitarian aid.
"We [often] think that it's about the logistics and what's being distributed and what's being done or the aid that's being brought, but it's actually so much more about the person that is receiving the aid. It's about meeting people where they are in their suffering and in their pain and caring for them and seeing them and being with them. That has so much of an impact, more than an item of food or clothing could."
If you have a heart for reaching the lost, hurting and forgotten, don't let the challenging aspects of the training discourage you from applying, Tess said.
"Don't make a decision based on your qualifications and your skills and experiences but on your desire to serve in that way. I would recommend DART to anybody who has a heart to meet people in very broken situations and who is willing to sacrifice comfort and ease to reach those people. It does help if you love problem solving and have an interest in humanitarian aid and those kinds of things but it's really open for everybody. It's open for everybody but it's not for everybody because it's hard. It does require a certain stamina to be able to do it."
IF YOU WOULD LIKE MORE INFORMATION, CLICK HERE TO EMAIL US.