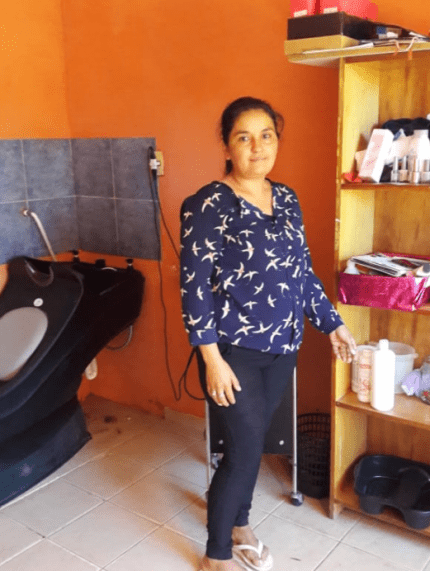 Irene is a woman of many talents. Though her profession and passion is cosmetology, she began selling perfumes and clothing 22 years ago. She always dreamed of opening her own beauty salon but because of her family's economic situation she wasn't able to.
She lives with her husband and their four children, one of which is adopted. When her niece was abandoned at age six, Irene's mother (the child's grandmother) took her under her care. However, when the grandmother passed away, Irene began to care for her niece and she became part of the family. Having an additional child was difficult, financially, but Irene's family persevered and with God's help and faithfulness they now have more stable finances.
Two years ago, Irene was finally able to fulfill her dream. Due to the support of Diaconia, Global Aid Network (GAiN)'s partner in Paraguay, she was able to open the beauty salon that she always dreamed of having. With her loans that she receives from Diaconia, she buys first-class products and equipment for her salon. Soon, she hopes to purchase products to offer massages since she has also completed several masseuse courses. Other than the financial help she is receiving, Irene would like to complete more training in both cosmetology and massage therapy. Her long-term goal is for her beauty salon business to grow to be self-sustaining so that she will no longer have to sell perfume and clothing on the side.
Not only is Irene working toward expanding her business, she is also a dedicated chaplain of several Diaconia trust groups. Trust groups are made up of about 15 loan recipients who gather regularly to pay back their loans, receive support from their peers and hold each other accountable. Many trust groups also have designated chaplains who provide spiritual support by sharing a Biblical devotional before each meeting, offering prayer and emotional support to group members, and connecting them to the local church.
Through Irene's partnership with Diaconía she has grown immensely in her faith and is thankful for the support and encouragement she receives. Her love for the Lord is what motivates her to go every week and share His love with other women.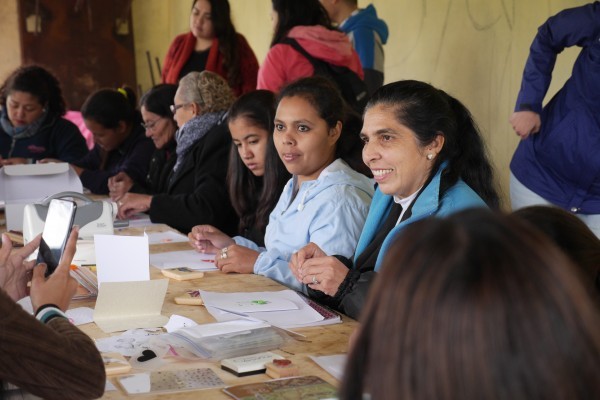 YOU CAN HELP A WOMAN LIKE IRENE BY PROVIDING A MICRO-LOAN TO HELP HER START AND GROW HER OWN BUSINESS. WILL YOU GIVE TO HELP BREAK THE CYCLE OF POVERTY IN PARAGUAY?