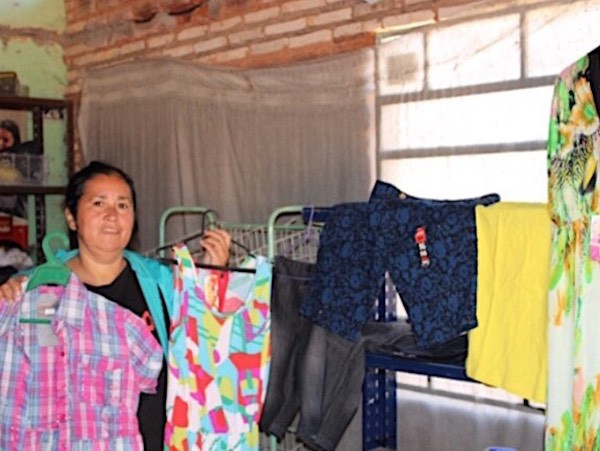 Rufina received an opportunity to create a new life.
As a wife and mother of five, Rufina now had hope that she could provide for her youngest adopted daughter, Anita.
Rufina had always fought to overcome the many obstacles in her life, but it wasn't until she joined Diaconia, our local partner in Paraguay, that she received an opportunity to move forward.
This is what she shares:
"Two years ago I joined Diaconia with the hopes of growing financially by investing into my clothing store.
We were struggling to put food on the table and were having a difficult time with my daughter.
I was taking medication to sleep at night, which made me very exhausted throughout the day.
I was struggling and my family and friends were worried about me.
It was during this time that a Diaconia chaplain started to work with ou micro-finance Trust Group each week. I began to build a relationship with her and she led me to explained how God loved me. Since the chaplain lived in my community, I would go over to her house whenever I could and we would spend time together.
Today, I am off sleeping pills and my business is thriving.
My daughter's life is improving as a result of knowing Christ.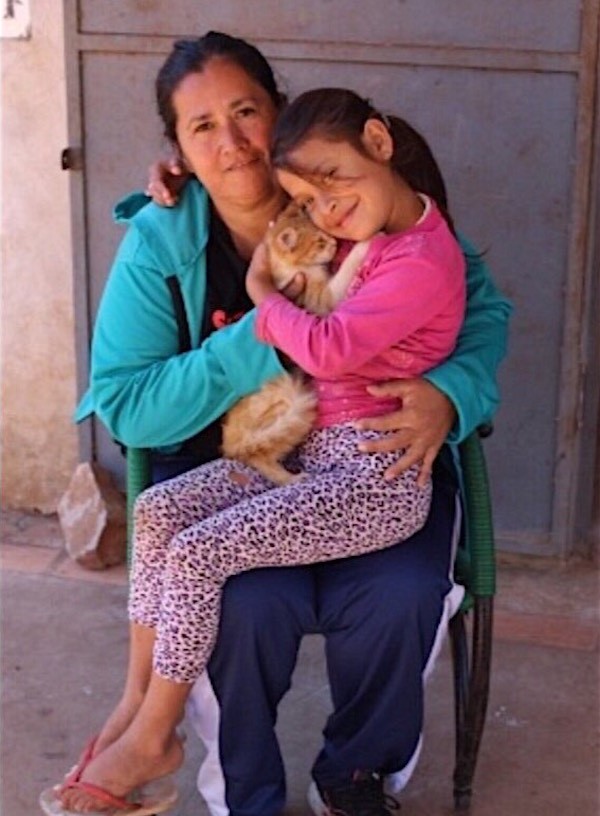 We now attend a local church and I can only say that Diaconia has brought a change into every area of my personal and family life!"
WOULD YOU LIKE TO HELP MORE WOMEN EXPERIENCE THIS SAME FREEDOM, JOY AND INDEPENDENCE?