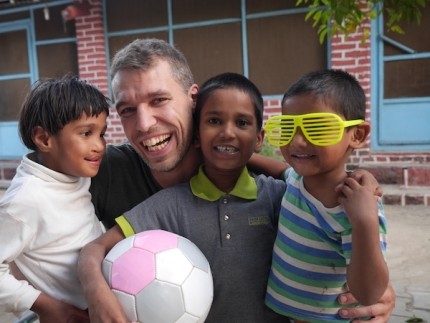 "I received hands-on experience [with] an organization that makes a positive difference in the lives of needy and destitute girls and women in the world." – Bob, India LIFE Team participant
"Aaron, please take care of our girls for the next two weeks," Anil Francis, deputy director of Mukti Mission said to Aaron Rogers, GAiN's chief operating officer and India LIFE Team leader. "They are not in school right now, they're on holidays. They're stuck here [with] nothing to do."
In late October to early November 2016, GAiN sent 10 enthusiastic LIFE Team participants to Mukti Mission in India to lead a children's camp.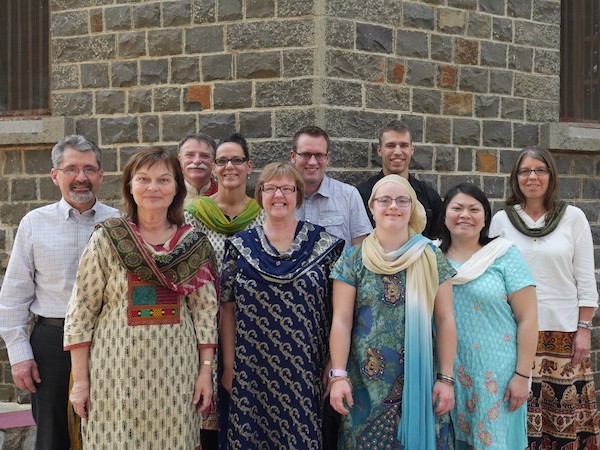 The plan was to host a camp for orphaned girls who did not have family to return home to during the Diwali holiday. But 10 days before the team's arrival, they got news that laws were changed and no children were to be sent home for the holidays – bringing the number of anticipated camp attendees from 130 to 300.
With this abrupt change came the pressure to accommodate more girls and still run an effective camp.
"We thought, there are so many different [flower] families, we'd like to give everybody an opportunity to partake in the camps," explained Aaron.To make the camps more efficient, Aaron and the team decided to do sessions with one or two flower families (homes that Mukti girls are separated into based on their age) at a time. They ended up doing 12 two hour music workshops and craft workshops, twice a day for six days straight.
"I'm always amazed at how God brings individuals together," said Aaron. "As a leader, my job is to see how we can make them work together as a team; all different personalities – with jetlag and cultural adjustments and other challenges."
Team members took on roles where they could best use their skills and talents to serve the Mukti community. A couple on the team with a music ministry background were able to lead music sessions for the camp.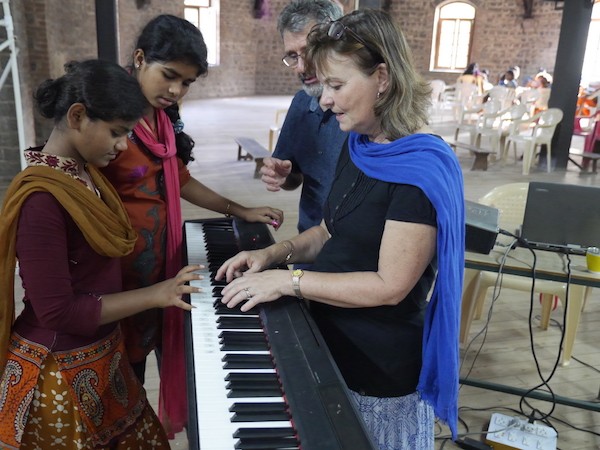 They were joined by two other members, one who also played an instrument and one who led the kids in actions to accompany praise and worship songs.
Other team members ran a crafts workshop with the girls while some worked on the fields, helping build a polyhouse to grow vegetables.
While the team spent a great amount of time with the girls during the camp, they also made an impact on the lives of older women, who tend to be overlooked when visitors come to Mukti.
"There's a home, called the Sunshine Home. It's located on the back of the Mukti hospital," Aaron explained. "One afternoon, Jenny [LIFE Team participant] took a team there to do crafts with the women.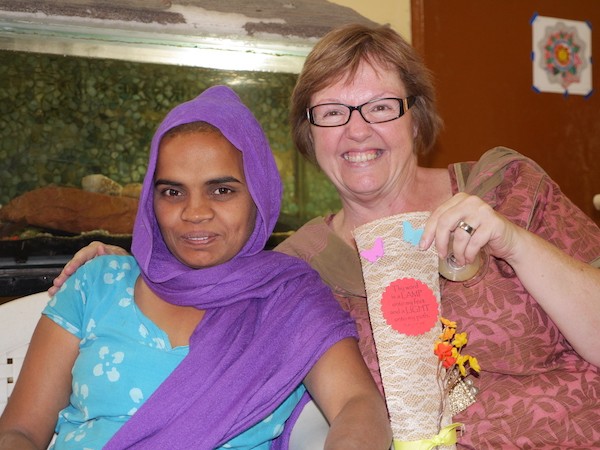 That was a huge highlight because when you go to Mukti, everyone loves hanging out with the girls; they're fun, they're cheerful. Hardly anyone goes to [visit] the women because it's quiet and it's not as exciting or vibrant. They're quieter, they're softer spoken.
They don't get a lot of visits. But we, as a Canadian team always make it a point to visit the older women's homes."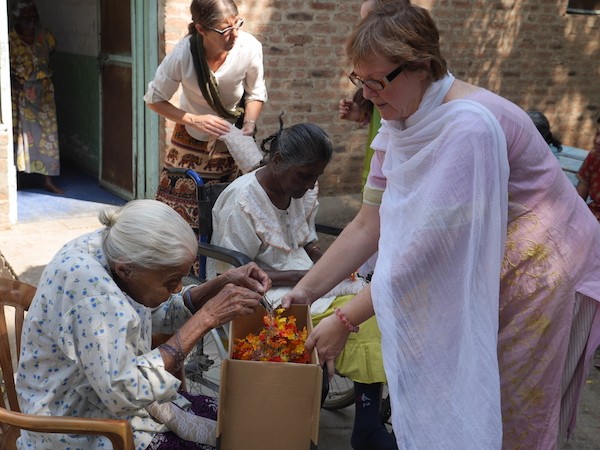 Not only were the elderly women at Mukti blessed by the presence of the team, in the same way, team members felt just as blessed to be able to serve.
"I was encouraged to realize God could use us in this way, even in our older age, and that we were freed to lead without anxiety," Catherine, LIFE Team member, expressed.
Overall, the trip had an impact on the lives of both Mukti residents and LIFE Team participants. Another participant, Barb, expressed how she experienced word and deed at Mukti. "I always felt I was [showing the love of God in word and deed] but [people at Mukti] also gave me back so much and demonstrated so much love toward me."
IF YOU ARE INTERESTED IN JOINING US FOR OUR NEXT LIFE TEAM PROJECT TO INDIA IN OCTOBER, CLICK HERE FOR MORE INFORMATION.