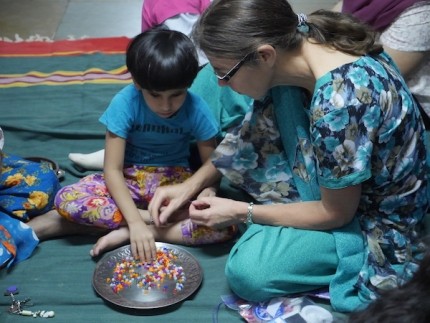 Team member is blessed by the change in plan –
As someone who has been on mission trips every year for six years, Jenny knows that you should not merely expect the unexpected – you should embrace it.
"Really be open to change and expect that what you're thinking might happen, might not happen. If you're open to different opportunities, you might find out that it ends up being better than what it would have been."
Having been on a GAiN Life Team trip to Haiti every year from 2011 to 2015, Jenny is no stranger to plans changing – and that's just what happened when she went to India with GAiN this past November. Instead of returning to Haiti to participate in medical clinics in the community of Leogane, like she had done for the past five years, she decided to serve in India at Pandita Ramabai Mukti Mission to help host a kids' camp.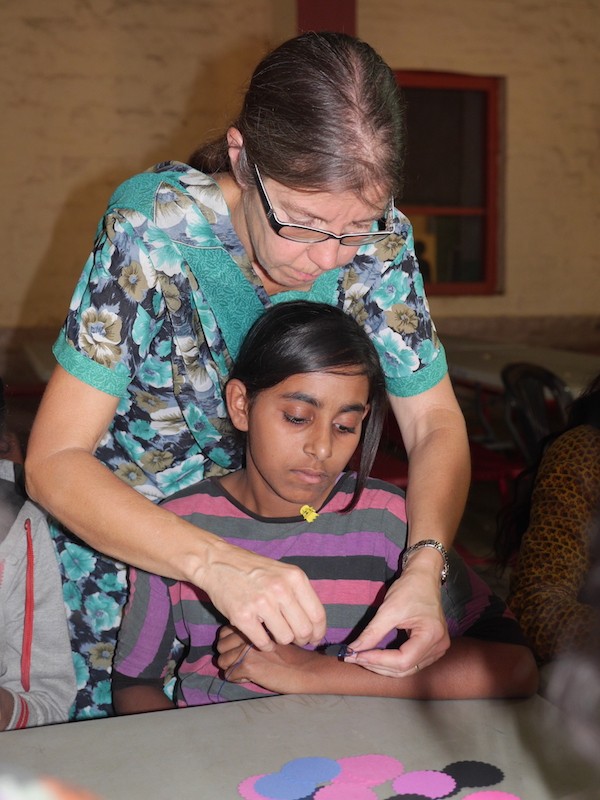 "I thought, well, here's an opportunity to do something with kids instead of a medical thing. These kids don't have anything special, they don't have any relatives to go home to. That's what pulled me to go to this particular trip in India."
But true to her previous experiences on mission trips, things didn't exactly follow the original plan. Team leaders and Mukti staff saw an opportunity to involve the girls, but also create sessions for the older women as well.
The LIFE Team was initially formed to run a children's camp for girls at Mukti who had no relatives to go home to during the Diwali holidays. Laws – which had children return home for two weeks during Diwali – were changed and instead, all the kids had to stay at Mukti. This meant that more than double the amount of girls (about 300) would be now attending, thereby adjusting the camp schedule.
Mukti residents were divided into thirteen groups of 15-30 people based on their age. Groups included children, women, special needs children, blind children, blind women, mentally ill women and elderly women.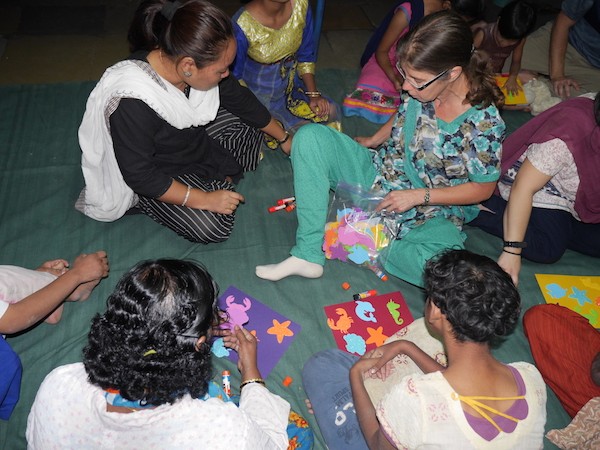 Jenny volunteered to run a crafts workshop, dedicating six hours a day (two hour workshops, plus one hour of prep, twice a day) for six days straight. Girls and women of all ages had the opportunity to create bookmarks, cards, bead bracelets, foam crafts, paper and thread ornaments and fill out colouring pages.
"At the end, I probably spent more [quality] time with the adults than the children, which is pretty ironic because initially I had gone [on the trip] to spend more time with the kids. I still did crafts with the kids but when you're teaching them, you're not spending much time talking to them. You're more in an instructive kind of role. I thought that was an interesting twist because that's not what my original intention was when I thought I'd go to India, but in the end I think it actually worked out really well the way it did."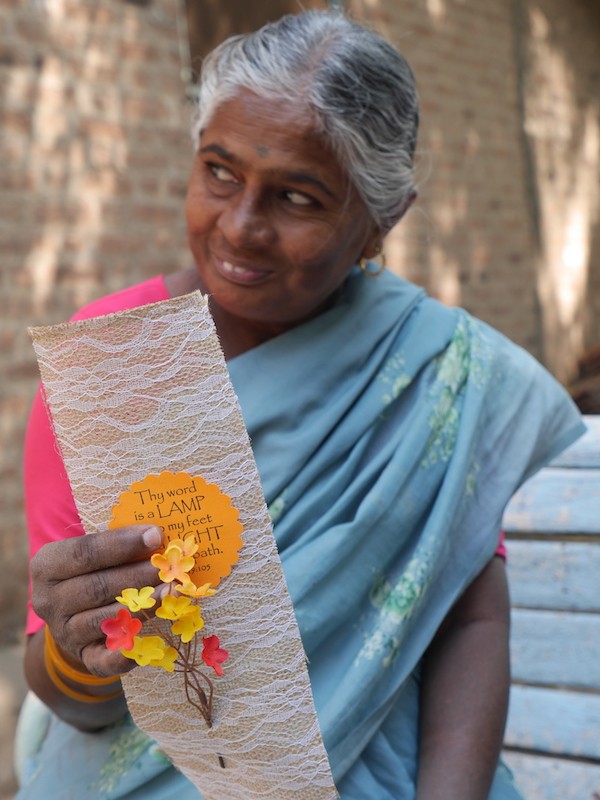 Jenny, who is a psychiatric nurse, especially felt a connection to the mentally ill women she had the chance to get to know. So much so that she wishes to return to Mukti for a longer stay and hopes to spend a more concentrated amount of time with them. This is something she would not have experienced if everything had gone as initially intended.
"Be open and flexible to responding to whatever need is there when you get there," Jenny advised. "It always works out well and always ends up being a blessing. You end up being a blessing and it ends up being a blessing to you. If you don't go in with too many preconceived notions, it becomes a more enriching experience."
WOULD YOU LIKE A SIMILAR EXPERIENCE TO JENNY?
Go to our LIFE Teams page for upcoming trips or contact us at info@globalaid.net.